As we're leaving the pandemic behind and embracing the new norm of living in the era of Covid-19 endemic, we could see businesses re-starting to build themselves back up and premises are being filled up again. However, as the pandemic has hit us, we are now more careful and for businesses deliveries and take-outs are still the popular option among diners.
For food operators now, one of the ways to win customers is to start with proper packaging that could keep your food fresh/warm, intact, and ready to eat, despite the food travel time.  When ordering from a restaurant, diners are looking to have a similar food experience as dining in.  In the days where people are more conscious of what they consume, food packaging is now beyond practicality, it is a full-on experience for the senses and safety.
Here are some tips you may find useful: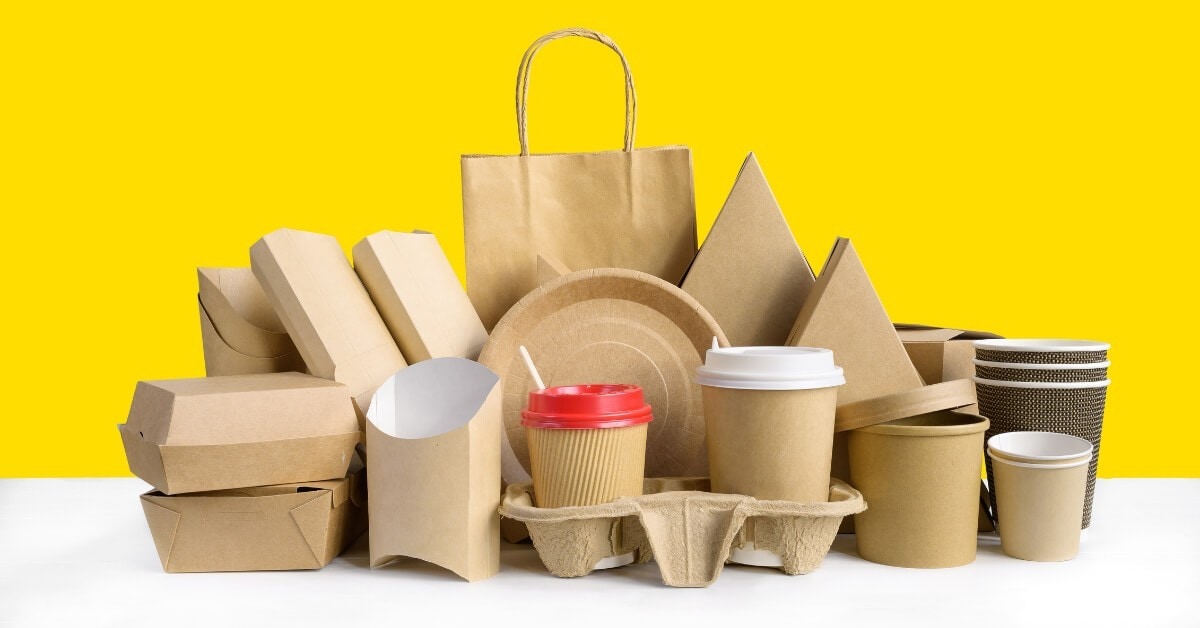 1. Use the right packaging material

There are different kinds of packaging materials - cardboards, corrugated boxes, boxboard, paperboard cartons, plastics, paper bags, and Styrofoams are the most common.  However, upon deciding on which material to use, it is important and crucial to consider tamper-proof packaging materials that will keep food remain intact. The right packaging also needs to prevent from further deterioration or cause major change to:
Moisture
Food texture
Enzymatic degradation
Microbial growth
Nutrient loss
Changes in colour or flavour
It is also advised for to use packaging that could maintain the appropriate temperature of your food to ensure diners enjoy their food and have a pleasant delivery/takeout experience.
2. Raise Awareness with interesting packaging design
It is undeniably true that food packaging is an effective marketing tool.  Diners like the overall experience when dining in, but with delivery and take-outs, it is hard to entice the customers when plating has been taken out of the equation. Another way to complete the journey is to incorporate a custom designed packaging that would speak to your customers like a nicely plated dish would.  Consider your food packaging too provide the same feelings and pleasure as getting an easy-to-open present; visually appealing and convenient.
It is time for your business to stamp your name on your food packaging and have customers eagerly waiting to devour into the flavourful dishes your kitchen has prepared and let your diners think and crave for your creamy pasta dishes each time they see your packaging.
3. Communicate through your custom packaging
While your advertising on your online platforms can be ignored, products have stronger ability to win the attention of your customers and potential customers.  Packaging goes beyond storing food, the message is now able to extend to sharing information about your brand stories.  Packaging is a consumer experience that could trigger multiple feelings at one time and to incorporate something a little bit more informatively extensive, either casually or formally written could change a diner's perception to your café/restaurant. In the days where diners are becoming more conscious of what they consume, this is the perfect opportunity to share about the nutritional content in the ingredients used in the kitchen before dishes are being served to the customers.
When your food is sure to retain your current diners, your packaging should gain you new customers that are willing to experience the whole at-home/indoor dining journey.  Custom designed packaging is the visual ambassador for your restaurants/cafes that would help your dishes reaching your customers' front door equivalently amazing in look and flavours.