Daging Masak Gulai Kawah
Served with a plate of rice or lemang – glutinous rice cooked in a bamboo stick – Daging Masak Gulai Kawah, which means meat cooked in stew pot, is a popular dish known for its irresistible aroma. Hailing from the north of the Malaysian peninsula, this delicacy is deliciously full-flavoured, and turns lusciously darker if cooked in a cauldron. When prepared in its original kampung way, the tender meat goes harmoniously well with the banana stems, coconut shoots, bamboo sprouts, young papaya or young banana – all soaked in a tasty runny curry broth.

Nasi Ulam
A staple traditional recipe among the Malays and Peranakan, nasi ulam (also known as Malaysian mixed herb rice) makes a healthier alternative to a standard plate of fried rice. Finely chopped herbs like bunga kantan (torch ginger flower), daun kaduk (wild betel leaf), kaffir lime leaf, daun kesom (Vietnamese mint leaf), daun kunyit (turmeric leaf), and onions act as the main stars of the dish. Finish off your nasi ulam with a generous garnish of kerisik (pan-toasted shredded coconut) for the complete experience.


Lime Beverages
Ramadhan is nothing without its serving of refreshing thirst quenchers to cleanse palates. Add a hint of zest to your typical Lipton iced tea by adding a teaspoon of Knorr Lime Seasoning Powder. Not a fan of tea? Simply skip the tea and add a few teaspoons of Knorr Lime Seasoning Powder into a glass of iced water à la virgin Mojito. Don't forget to add lime slices and mint leaves, too!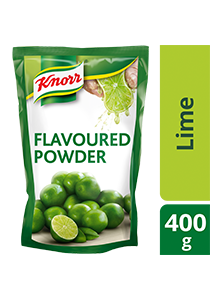 Made for Chefs by Chefs. A versatile seasoning with the refreshing taste of lime, perfect for many food or beverage applications.
Find out more
Can't decide between traditional treats and innovative dishes? Be sure to check out our festive inspiration for some yummy ideas this Ramadhan.