Forecasting what to buy and how much to buy can be challenging for both restaurant owners and chefs. Just think: without forecasting, you end up with either too little or too many leftover ingredients. Instead of throwing out excess ingredients, we have easy recipes where you can upcycle them into dishes that you can serve at your restaurants, all the while maintaining a restaurant-quality standard of excellence.
 
Vegetables
Unlike other ingredients, vegetables—especially leafy greens—tend to have a shorter shelf life, which is why it's best to use them while they're fresh. If you're stuck with some vegetables that can't pass for side dishes or even appetisers, you can turn them into something else using the tip below.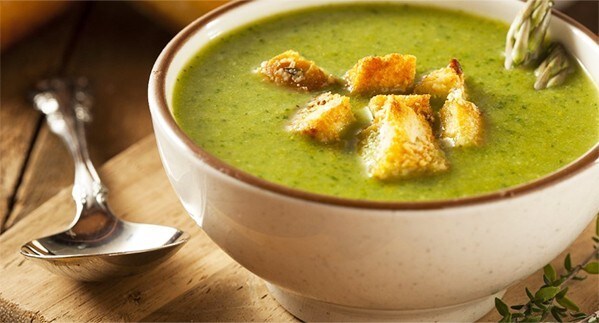 Innovate soup recipes

Starchy vegetables like potatoes and carrots can serve as soups thickeners. Potatoes give the soup thickness without the need for copious amounts of cream, while carrots provide colour and a subtle sweetness. Pumpkins on the other hand, provide a nutty flavour to soups. Sweet potatoes are an unexplored alternative that you can work with as well, for a healthier fix. 
You can even use excess unused mashed potatoes, or some buttered vegetables to create your own set of creamy soup recipes that you can serve up in your restaurant as a Soup of the Day option. Here's a Roasted Asparagus Soup with Mashed Potatoes and Barley recipe that you can try out!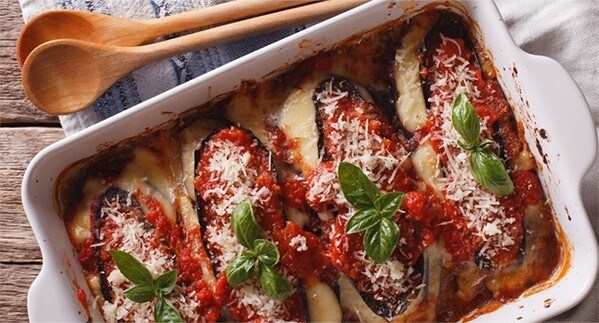 Have fun with pasta recipes

Vegetables can be blanched to preserve their colour and added into pasta sauces to create pasta recipes that you can use in your restaurants. Adding vegetables is both a healthy option and a great way to make use of ingredients efficiently. Just remember to blanch harder vegetables like asparagus and celery beforehand, and to add leafy greens to the sauce last—otherwise, it may overcook. 
Think pasta is the limit? Absolutely not! In fact, you can even create a vegetarian Parmigiana dish with Pumpkin and Eggplant as a limited-edition menu item.
Bread

When left unused, bread first becomes hard and stale, then eventually grows mould, making it unpalatable. Before it gets to that dire state, here are some ways you can make use of bread:

Croutons

Croutons are a great way to make use of stale breads—or even hard breads like French bread and baguettes—and give them a crunchy bite as well as a pop of flavour. Rather than buy store-bought croutons, making your own croutons gives you more control on the flavour, cut (whether it's neat little squares, or a rustic style of torn bread) and taste.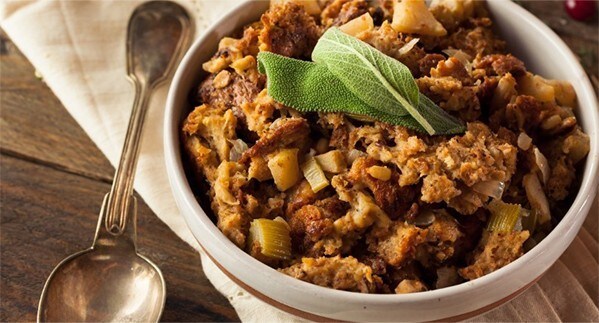 Stuffing

As the very name goes, this is usually paired with roast chicken or turkey dishes, which are commonly served in the holidays. This calls for hard breads to provide structure for your deboned bird, so stale, day old breads are perfect for the job! Check out our article on chicken stuffing, which gives a more in-depth guide on some tips and easy bread recipes.
Rice
With mounds of cooked rice, what can a chef do? You may be surprised to know that there are other rice recipes that you can create. Here are some of our recommendations:

Fried rice

Old rice, meats, aromatics such as garlic and onion, and vegetables are the main components of fried rice. Freshly cooked rice cannot be used for this because it's too soft and mushy. Day-old rice holds its form more, making it a perfect ingredient for upcycling. 
You can create unique and innovative combinations depending on the type of ingredients you incorporate. Try creating a Chinese-style Yang Chow fried rice by combining bits of meat, chives, and some egg!

Risotto

Unlike fried rice dishes which are dry, risotto-type rice is soupy and saucy. For a Singaporean variant, use seafood, leftover laksa broth and rice to create a laksa risotto. You can even add mushroom soup, just like what we did here in our Yuzu-glazed Salmon with Brown Rice Risotto recipe!
By upcycling ingredients that you have lying around in your kitchen, you not only exercise your creativity, but you also minimise unnecessary expenses and reduce waste, making your kitchen and restaurant efficient and more profitable overall.