Salads are a picture of health, offering a balanced diet of fruit, vegetables and proteins. With unlimited possibilities for custom combinations, a signature salad could very well be your restaurant's latest special.
As salads can be served at any stage of a meal, you need to know how to portion it well to ensure your guests are satisfied but willing to make room for dessert. Here are our top tips and tricks for creating salads for any part of the meal.
A salad for every meal stage
Salads for Appetisers
The starting dish is just an opener for more food to come, and should be served in light and small portions. Appetiser salads commonly feature tomatoes on a lettuce base, topped with a vinaigrette or cream-based dressing.
Spice up your starter with hot squid on a bed of peppery greens. Check out our Spiced Up Squid, Ribbon Cucumber, Coriander, Basil & Rocket Salad recipe.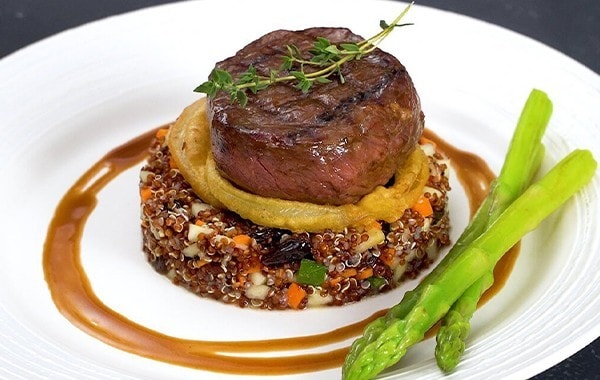 Salads as a Main Course
Generous portions are the key here. Toss in more meat than usual and more of the salad base like your greens, noodles, quinoa or couscous.
Get creative with how you present your salad mains! Learn how to harmoniously combine meat and veg into delicious puff pastries with this Brazilian Chicken Salad recipe.
Salads as Dessert
Finish off the meal with a special dessert to lock in its happy ending. Serve up fresh fruit salads topped with gelatin, whipped cream or candied nuts.
Play with colour and flavour combinations to create a vibrant dessert salad like with this Tomatoes and Watermelon with Pomegranate and Basil recipe.
Salad Ingredients Recommended by Chefs

Recommended Retail Price
Product not available.

Recommended Retail Price
Product not available.
Product added to cart: Lady's Choice Thousand Island Dressing 2.5L
Lazada / Shopee