Chamomile Sunrise
This drink tastes and looks like a work of art thanks to the addition of grenadine syrup.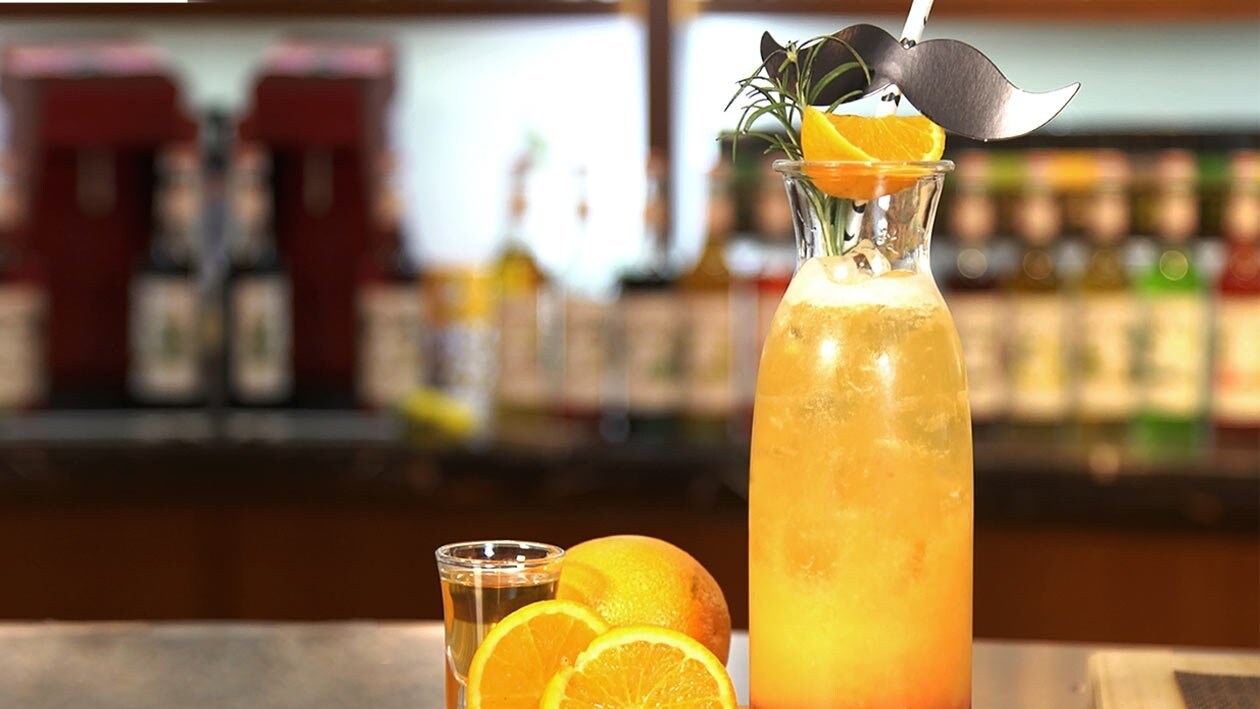 Ingredients
Tea
Monin Grenadine syrup

15.0 ml
Preparation
Tea

Pre-brew tea - 1 tea bag in 200ml of boiling water for 4-5 mins. Cool and set aside.
Add Monin Grenadine Syrup in serving glass. Add ice.
Layer with orange juice and 100ml pre-brewed tea.
Garnish with orange and rosemary.