Mandarin Punch Tea
The tartness of Assam Boi with the peach's juicy sweetness makes a mouthwatering drink diners will surely love!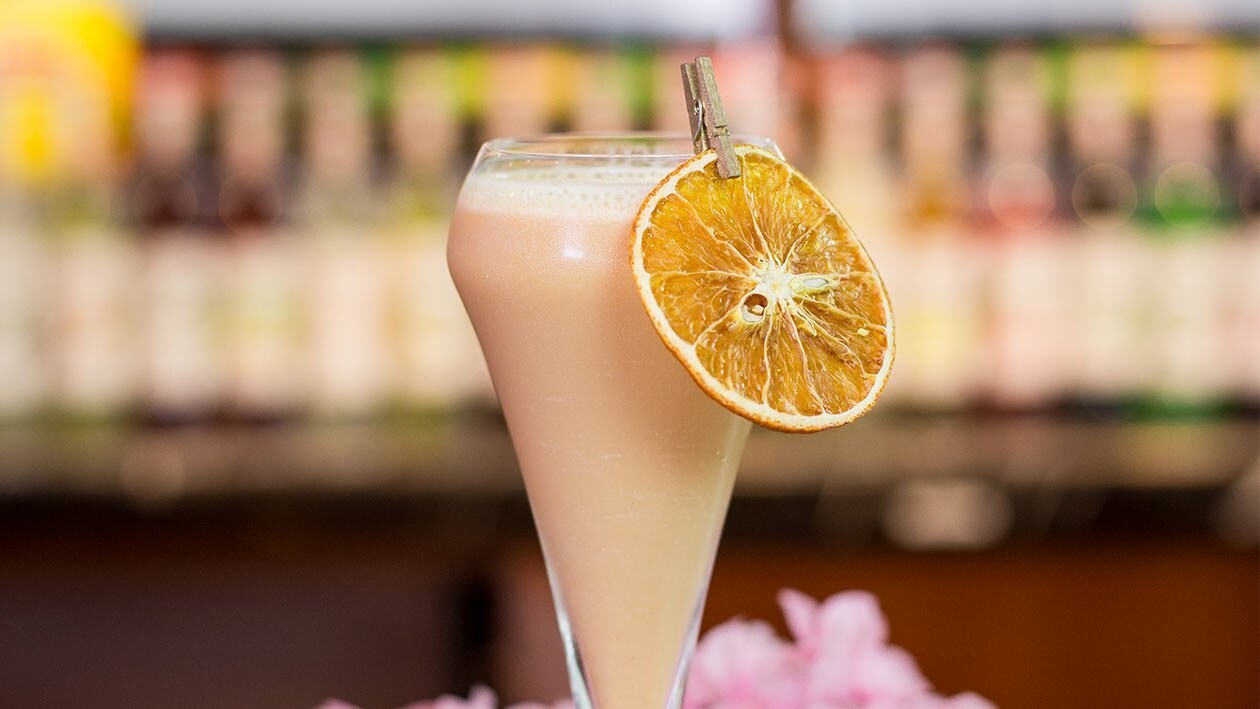 Ingredients
Tea
Monin Peach Fruit Mix

20.0 ml
Preparation
Tea

Pre-brew tea - 1 tea bag in 200ml of boiling water for 4-5 mins. Cool and set aside.
In a shaker, combine 150ml of pre-brewed tea, Monin peach syrup, and assam boi.
Add ice and shake well.
Double strain and serve in serving glass.
Garnish with pandan leaf and dried orange.