Pomegranate Booster
Pomegranate lends a unique fruitiness to this drink that plays well with the bitterness of the English Breakfast tea.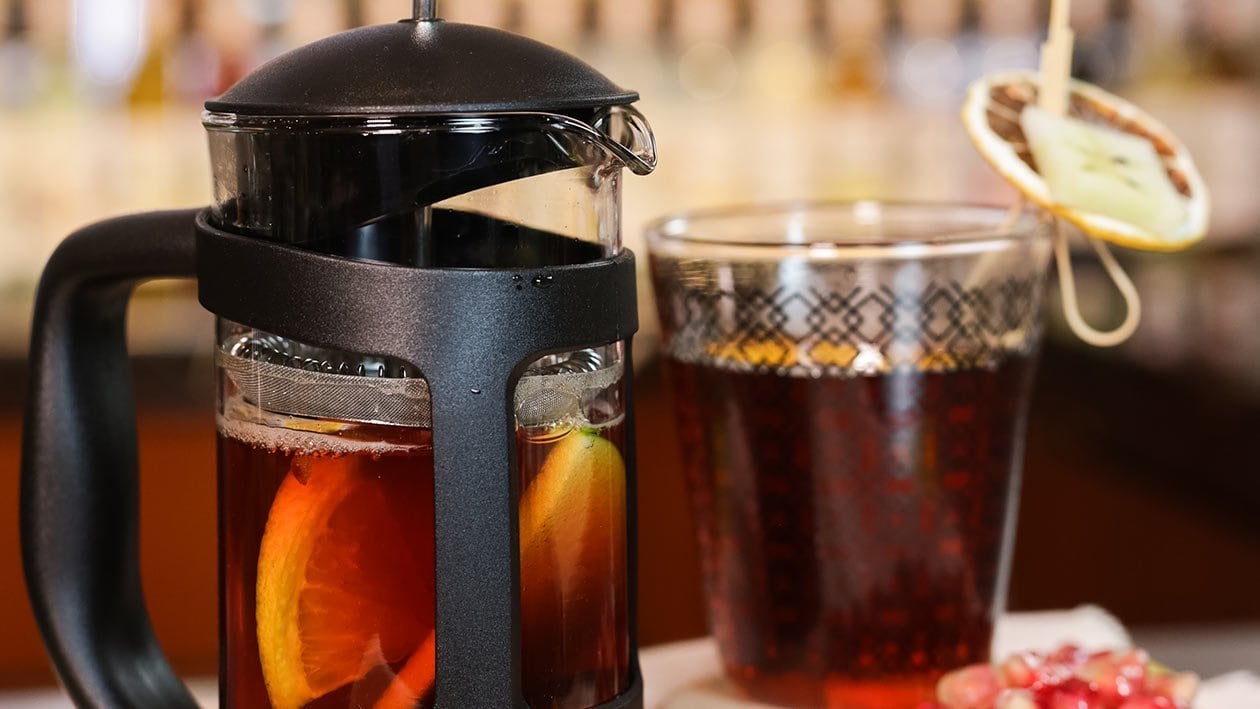 Ingredients
Tea
Monin Pomegranate Syrup

15.0 ml
Preparation
Tea

Pre-brew tea - 1 tea bag in 200ml of boiling water for 4-5 mins. Set aside.
Combine 100ml of pre-brewed tea and all other ingredients in a milk pitcher.
Froth until hot.
Pour mixture into French Press.
Prepare a serving cup and add 2 scoops of pomegranate at the base of the cup.
Strain liquid from French Press into the serving cup with pomegranate base.
Garnish with mint leaf.