As diners in Southeast Asia grow increasingly health conscious, much of the spotlight is on superfoods such as beetroot. Famed for its intense purple juice, this root vegetable is rich in antioxidant and is a fixture in Western cuisine. However, for many restaurants and eateries in Southeast Asia, beetroot is a new kid on the block.
Here, Unilever Food Solutions' Chef Roy Lim shares a recipe which gives beetroot a new twist, pairing it with a popular Asian ingredient, black fungus, as well with other components to create a beautiful, healthy and delicious salad.

#1 Build texture
Pair contrasting textures to the dish, starting with the main ingredients - firm beetroot vs soft black fungus.

Boiling the beetroot allows a mix of cooked and raw ingredients in the salad, making the dish more nuanced. To retain its nutrients, be sure that that beetroot does not boil too long. Apart from beetroot, other alternative root vegetables that can be used are pumpkins, carrots, and rutabaga.

Smaller black fungus are crunchier, making them suitable for salad. Alternatively, you can replace black fungus with trumpet mushrooms. Meanwhile, cucumbers and radish offer additional crunch to the salad. To preserve its crispy texture, soak the sliced vegetables in chilled water.


#2 Create umami
A citrus dressing in salads keeps the dish refreshing for the diners' palates. Use citrus fruits such as orange and grapefruit to offer a tangy, bittersweet kick to the salad. At the same time, add lime flavouring to further boost the dish's tangy citrus flavours. Meanwhile, rock sugar honey sauce balances the sourness of the citrus, and chicken seasoning completes the dressing, giving the dish a comfortable, umami taste.


#3 Dish presentation
Introduce bold colours to the dish using radish, beetroot, orange, grapefruit and more. You can consider using Chioggia beetroot for its bright pink colours. Another tip for enhancing the aesthetic of each dish - use different sizes of beetroots and radish!
When preparing the salad, prepare the beetroot cubes towards the end as they may stain when mixed with other ingredients.  Always use the leafy ingredients (cucumber and rocket leaves) as a buffer to hype up your dish and to give it more volume. Use a mandolin to slice cucumber and radish and ensure a uniform thickness.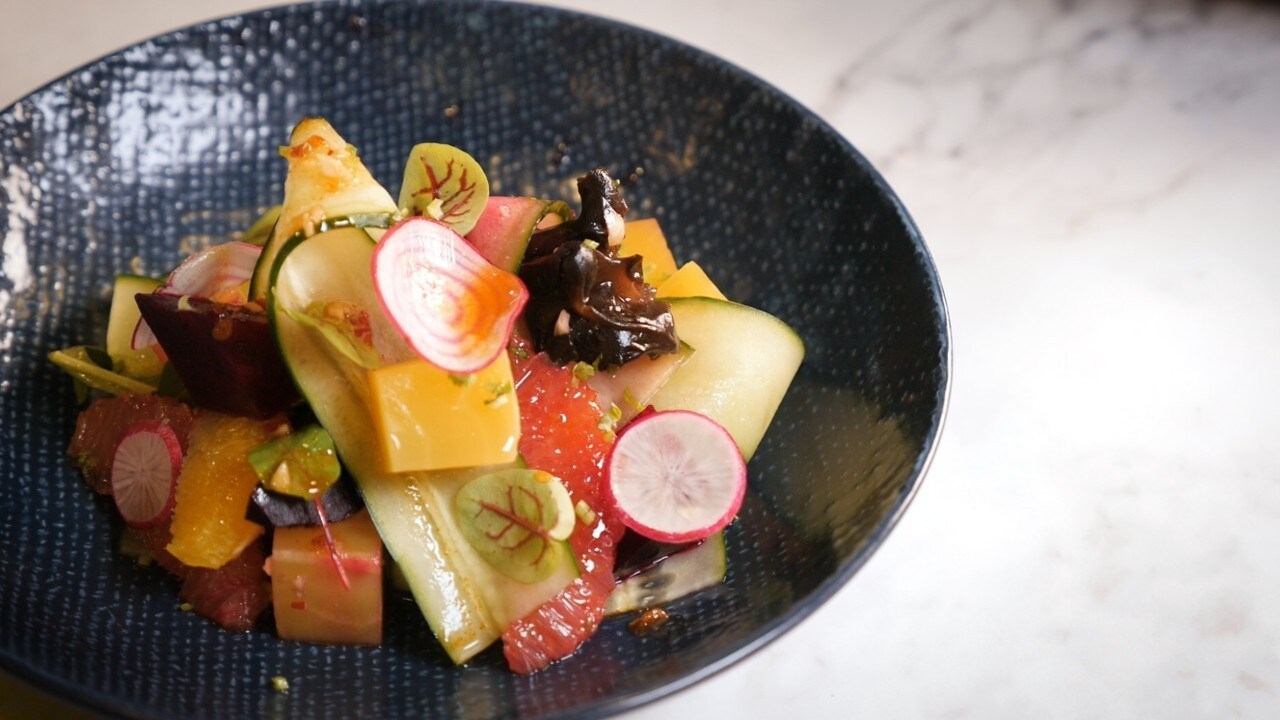 Bonus tips!
Boil beetroot whole, instead of diced, to retain colour.
Soak black fungus for 20 minutes until the ears bloom. For last minute blooming of fungus, soak in water and steam for a minute.
Add smoked chicken or duck as protein for salad.
Preparing a healthy and delicious meal is not as hard as it seems – think creative! If you need more creative healthy food recipes, find out more from chefs and restaurant owners in the Southeast Asian region.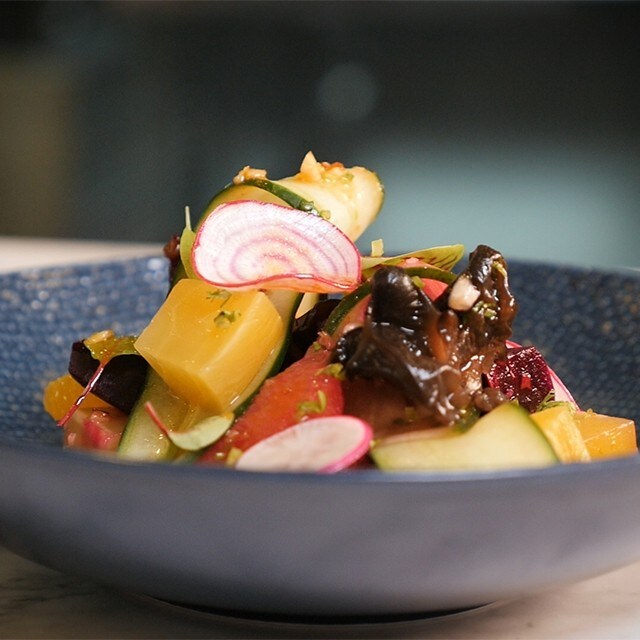 Step-by-Step Recipe
Experiment with this colourful creation and give diners a salad that's healthy and refreshing. The light tastes and interesting textures of beetroot and black fungus are given a jolt of energy with a dash of citrus and garlic, creating a tangy appetizer.
Key Ingredients You'll Need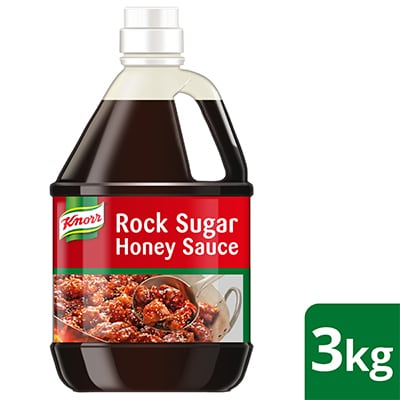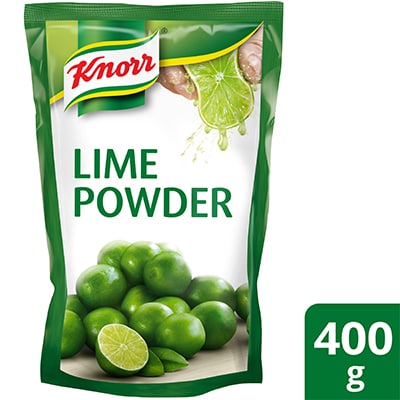 Made for Chefs by Chefs. A versatile seasoning with the refreshing taste of lime, perfect for many food or beverage applications.

*Based on usage direction of 1 teaspoon of Knorr Lime Flavoured Powder and 3 teaspoon of water = 1.5 fresh limes.
**1 teaspoon=5g. Recommended 4g for 100ml drink (without ice).
Find out more
Knorr Chicken Seasoning Powder - No Added MSG is made with quality real chicken meat that adds well-balanced chicken umami to your dishes without the use of MSG. Perfect for use in stir-fry, soup and marinade.
Find out more