Meet the expert chefs who help make Unilever Food Solutions your source for every day inspiration. With advice and knowledge gained from many years of experience, our award-winning team helps us create the perfect balance of great tasting and nutritious food served up to consistently high standards.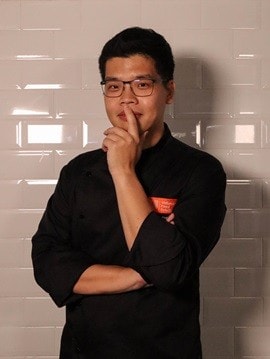 Chef Elgin Chew
Executive Chef, Malaysia
Upon his graduation from the KDU and Le Cordon Bleu Sydney, Chef Elgin had various opportunities to work with notable brands such as the Ritz-Carlton Hotel, JW Marriott, Hilton which has greatly sharpened his technical skills and has brought him across continents to countries like Germany and Sydney. He was challenged to step up onto a leadership role while working with a well-known F&B chain in Singapore before returning to Malaysia
Chef Elgin had participated in numerous culinary competitions, namely the Food Hotel Malaysia, Chaîne des Rôtisseurs Apprentice and the Australian Culinary Challenge where he secured the Bronze medal representing Le Cordon Bleu Sydney.
He believes that culinary art is ever-evolving where one must always be on a lookout for upcoming or latest trends to be relevant to the industry. He joined the team at UFS in 2017 and is motivated to encourage synergy among members and to see the company's motto - "Free Chef to do What They Love" come to past.
Whenever he is not at work, he reads up on articles or books to find fresh inspiration, otherwise, you may find him behind the wheels somewhere away from the hustle and bustle of the city.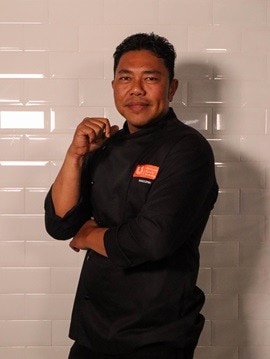 Chef Hadzrin Mohd-Din
Senior Sous Chef, Malay Segment/Chains

After graduating from culinary school in 2001, Chef Hadzrin started his notable career in the kitchen of five-star hotels such as the Westin and the Shangri-La, where he built up his expertise in Asian and Malay cuisine. He was often selected as the personal chef of VVIP guests like previous French president Jacques Chirac and Russian president Vladimir Putin.

Chef Hadzrin lends his 16-year culinary experience to the Chain and Malay segments of the Unilever Food Solution business. Here, he regularly conducts not only dish ideations but Chefmanship Academy sessions for the Malay Local Eating Trade segment.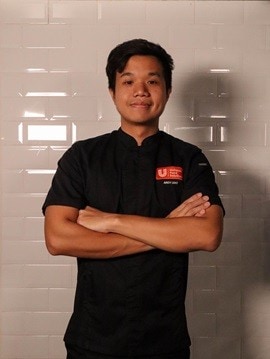 Chef Alan Wong
Senior Sous Chef, Chinese/Chains
Chef Alan started cooking when he was just 10 years old – beside his grandfather who often took over their kitchen to prepare meals for the family. This sparked a lifelong passion for food, which, after 25 years of working in the culinary industry, is still as strong as ever. His expertise in Hu and Cantonese cuisine comes from working in various Chinese restaurants such as Tsui Heng Restaurant, Kah Fei Dian, and Nan Xiang Restaurant.

Chef Alan is Unilever Food Solutions' resident Chef de Cuisine for Chinese, where he helps the team grow and develop the Chinese segment through dish ideations, staff training, and customer relationship building.