In this digital age, establishing an online presence for your restaurant is essential to generate buzz that you can convert into business opportunities.
Let's take a look at some platforms that can help: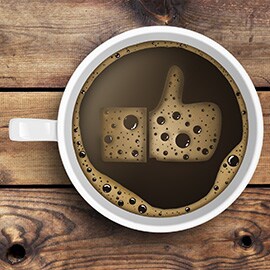 Social media
A must-have for today's modern F&B enterprise, never underestimate the power of social media. For starters, setting up a Facebook page could be the ideal alternative compared to creating a full-fledged business website. Not only does it have the same basic features, but Facebook also allows you to easily share real-time updates to potential customers. Once you have a grasp of managing your own page, blasting out targeted Facebook ads are your next best bet to maximise reach to the right audience.
Instagram is also another powerful platform - use it to interact with your target audience by posting up attractive and 'gram-worthy' pictures. Think of it as a tool to share your menu online - the more appetising it looks, the higher your chances are for a potential customer. Food operators can also consider re-gramming customers' snapshots, which establishes your restaurant as a down-to-earth brand that interacts with their diners. Don't be afraid to utilise hashtags and trending topics to maximise audience reach.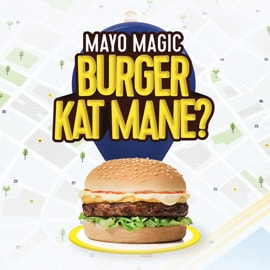 Burger Kat Mane
If you're a burger stall owner, this one is for you.
Akin to Uber for burgers, Burger Kat Mane offers an interactive experience for both business owners and customers. Burger stall operators can register their business which will then be published on a map for public viewing. Streamlining the local burger scene in one convenient application for hungry diners, burger operators can also offer attractive discounts and deals on a slow day which will then be visible to potential customers around the same area.

Sounds like a good deal? Head on to Burger Kat Mane's website for more information. 

Delivery services
Thinking of branching out your business to include a delivery service?
If there is a significant demand in takeaways, consider engaging a delivery service partner to broaden your customer base. Not only are you marketing your food on an established site with an active stream of visitors, this is also an excellent opportunity to form a positive impression towards first-time patrons. Fuss-free and easy to set up, a small cut in profits is an affordable price to pay when it comes to reaching out to the right target market.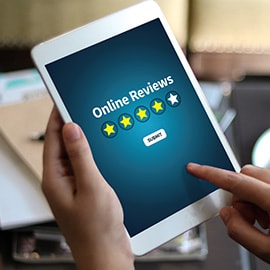 Review sites
You can set aside a portion of money and invest it into marketing your business in the long run. But let's be honest - when it comes to spreading the word, nothing beats good old word-of-mouth to give your stall the boost it needs. Business review sites such as Tripadvisor and Zomato help generate buzz when there are positive reviews.
A handy platform for first-time customers, there's a high chance that internet-savvy users would turn to existing clients to seek reliable feedback. The annual BrightLocal Local Consumer Review Survey 2016 released an interesting statistic - as much as 86% of users trust online reviews as a form of personal recommendation. Not only will you gain constructive comments from customers as a business owner, you will also have an opportunity to respond accordingly - thank them for their patronage if it's a positive experience, and try to rectify and resolve the issue when a customer leaves a negative feedback.