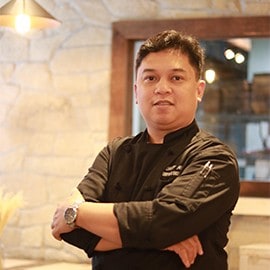 Chef Raymond Palmez
There are many farm-to-table restaurant concepts, but few do it as well and authentic as The Wholesome Table in the Philippines. Founded in 2014 by Bianca Araneta-Elizalde and husband Juan Elizalde, the organic restaurant has since grown to four branches in Metro Manila.
We took some time to talk to The Wholesome Table's Executive Chef Raymond Palmez, a 20-year F&B veteran who himself has changed to lead a healthier lifestyle, about the ins and outs of cooking and operating an organic restaurant in the bustling city of Manila.
Inspiration and Ingredients, Where Does it Come From?
Where do you draw inspiration from?
RP: The Wholesome Table changes the menu every quarter and we heavily depend on what ingredients are available in each season. I go to farms and talk to the farmers to find out what will be in season for the coming months. From there, I'll find ideas to create new dishes. We also research on global health trends and anticipate the demands of the health industry.
 
Ingredients vs Health trends - which is more important?
RP: It's a balance between what we think the market will demand in a given season and the type of ingredients that are available for that quarter. For the International Yoga Month in October 2018, The Wholesome Table created plant-based dishes that catered to yogis.
 
How do you source for good quality, plant-based ingredients?
RP: I perform inspections at local farms and request for samples. I look at their certification and personally validate if they're adhering to organic growing practices. For imported ingredients, we require organic certifications. In terms of validating how ingredients are processed from the farm to the restaurant, we take it very seriously.
From Preparation to Cooking, From "Going Back to Basics" to Recipe Creation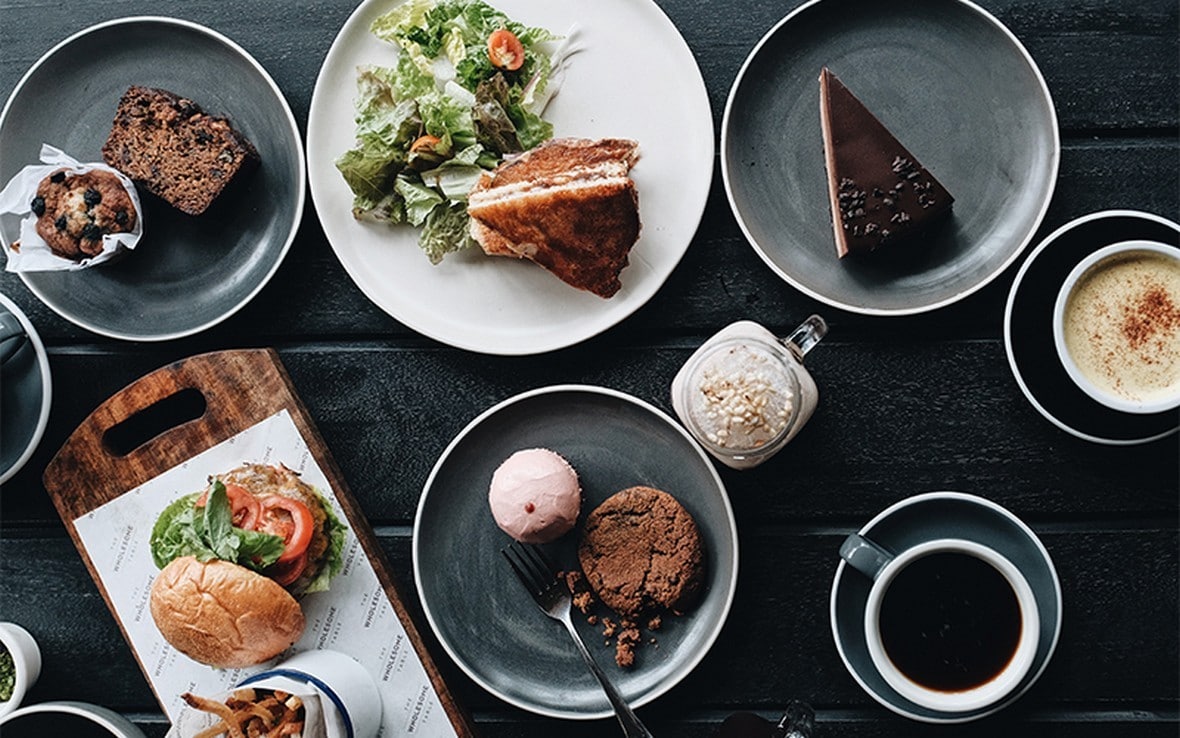 Can you share the thought process that went into the creation of your dishes?

RP: At The Wholesome Table, we have a group called the creative core. It's a group of head chefs from all our branches. We would get together once a month and plan the menu together for the next quarter. We will do a menu selection and try to see what people will be eating based on different seasons. 
 
The holiday season is when there will be more reunions and get-togethers, so we try to come up with more celebratory dishes like roast beef, roast chicken, turkey. We try to put a theme to every seasonal menu that we put out.

What are the different components that each healthy food dish has? In terms of flavours, is there any standard process that your team goes through?
RP: We make it as balanced as possible. There'll be a good source of protein, carbohydrates, greens, vegetables, and vitamins. The Wholesome Table recently launched the truffle burger. When biting into the burger, you'll get aroma from the truffles, sweetness from the bun, a slight tinge of pepper, creamy component of the cheese, and richness from the truffle butter. And soft and crispiness from the fries.
 
We put out at least four flavour components in one plate. A balance between sweet, salty, something peppery, for example. It's never just one flavour.

What is your preparation and cooking process like when you aim to "go back to basics"?
RP: A regular restaurant, for example, will buy bread from a third party supplier. At The Wholesome Table, we make our own bread every morning. Our bakers will come at 3 am to start making gluten-free breads and cold-pressed juices to make it available at the restaurants by 10 am.
 
How does The Wholesome Table make healthy food tasty?
RP: We put great emphasis on taste. If a dish is healthy but not tasty and flavourful, we will not put it on the menu. We want to change the perception that healthy food is bland and boring. So, we try to make every dish and beverage as interesting as possible. We don't mind taking a long time, as long as we present something that's tasty and flavourful.  For instance, The Wholesome Table took an entire year to create a whole gluten-free pastry line to match that of a regular pastry line.
 
Is there a dish that best exemplifies The Wholesome Table's philosophy?
RP: We have a dish called vegan ricotta. It's a creamy dairy-free dip made out of tofu and cashew milk that resembles the traditional ricotta. You can spread on top of a bread and eat it like regular ricotta. That's an example of something common but made wholesome. The majority of the food here is comfort food that is familiar to people.
 
How about a local dish that was made wholesome?
RP: The Filipino dish adobo is pork and chicken braised in soy sauce and vinegar. We use free-range chicken, probiotic pork, and free-range chicken eggs. Instead of using local GMO soy, we use tamari, which is a lot more expensive. We also use organic cider vinegar with some chilies.
Overcoming Challenges and Solving Problems in the Kitchen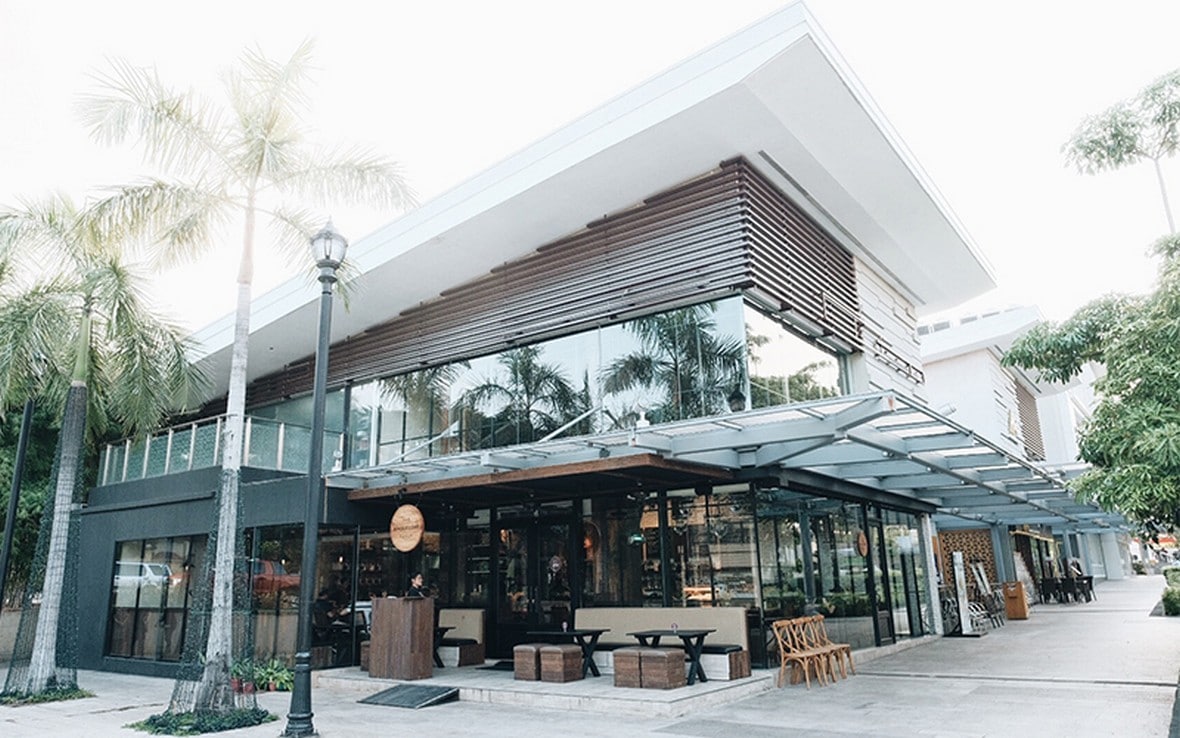 Many diners have the perception that healthy food is expensive. How do you justify this common misconception?

RP: We try to play with portions. If we have a family dining in, we offer bigger portions that will help us save cost.
 
How do you overcome the challenges of cooking healthy food?
RP: Our main challenge is sourcing the ingredients. We're heavily dependent on the farmers. In case of unexpected problems, we have at least three sources for every ingredient. And we maintain a good partnership with all three sources to keep the continuity of the ingredient supply.
The other challenge is trying to make things interesting and putting something new out there every time. Filipinos always try to look for something new every now and then. So we try to keep things interesting for them.
 
How do you manage the higher cost of ingredients for organic food?
RP: If we can produce it ourselves, we'll do it. Instead of going to a third party where they will mark up the prices.
 
How do you manage the inventory and prevent wastage?
RP: We don't maintain a big kitchen. So have just enough storage for a day. In terms of kitchen design, we don't have so much room for storage. So the storage needs to be ordered daily to replenish the stock. We take wastage very seriously since ingredients don't come by so easily. We monitor time and temperature religiously every morning. That's the only way for us to prevent wastage.
 
So how do you keep the team consistently creative?
RP: We travel to see what are the current health trends. After the travels, we share our learnings with the team so they will also get updated with the latest trends. We also organize an annual creative conference. All our chefs are brought to the farm and get exposed to how things are grown to give them a deeper respect to the ingredients that they use.

 
Chef Tips, Future Plans and Health Trends for 2019
 
What are your tips to chefs who plan to cook plant-based dishes?
RP: Don't be afraid to put in the elbow grease. Don't be afraid to try new things. Don't be afraid to get your hands dirty when you go to the farms. You really have to get involved all the way from growing the ingredients, sourcing the ingredients, then putting them on the plate.
 
How has healthy eating changed in Manila?
RP: Around last year, we noticed our best selling dishes changed from meat items to plant-based dishes. I also saw the transition from eating rice, which is very popular among Pinoys, to substituting with cauliflower rice. That's an indication that people have become more aware of what they eat and trying to eat more plant-based food.
 
What is The Wholesome Table's plan for the future?
RP: We're planning to add another branch by the end of the year. The owners of The Wholesome Table have a property located in the outskirts of Metro Manila. They're exploring the idea of coming up with our own farm. That way we don't have to deal with traders or middlemen to source organic vegetables. That's another way for us to bring down the cost of commodities and create organic dishes that are as competitively priced as other operators in the mainstream arena.
The few years that Chef Palmez have been with The Wholesome Table taught him to appreciate not just the source of his ingredients but also how it was made. It is reflected in the meticulous care he puts in how his food is cooked. Putting fresh ingredients and healthy cooking methods at the centre of your health food business is the first step to success.
Featured Recipe & Tips by Chef Roy Lim

Delicious and healthy recipes from our expert cook team and chefs.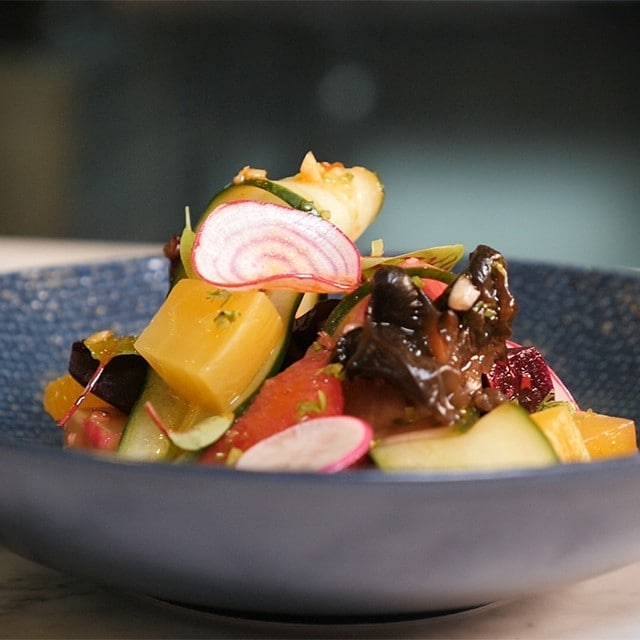 Beetroot Black Fungus Salad Recipe
Need fresh new ideas for a salad? Get inspired to create unique healthy salads with Chef Roy Lim's recipe for a nutritious bowl of beetroot and black fungus salad with citrus dressing.