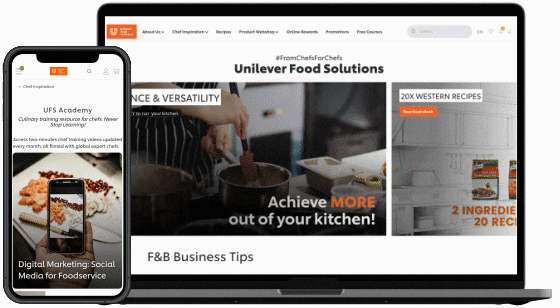 Learn cooking techniques and world cuisines through short training videos from star chefs around the world.
Follow these steps to use this new feature:
1. Go to 'Free Courses' in the menu bar

Click on 'Free Courses' in the menu bar of UFS.com website. Here you will land on the UFS Academy.
2. Log in or create an account to access
Looking for specific information such as new techniques, recipe inspiration or trends? Get these quick trainings on UFS Academy.
If you already have an account, log in first to view all available trainings.
3. Follow Chefs Training
Follow the short videos on all kinds of topics such as  Digital Marketing, Social Media Photography, Plant-based, Food Safety ... There will be new training online every month!