It is no secret that the professional food service industry has heavily been impacted by Covid-19. The ban on food delivery lifted in some markets, whereas others are reopening restaurants...respecting government guidelines of course! No matter the status, reopening will look different with specific guests and diner expectations. A recent study across 12 countries highlights the main guest and diner expectations post Covid-19. Get to grips with these now to ensure satisfied customers and diners!
1. FOOD DELIVERY GUEST EXPECTATIONS: 
Food Delivery, which 45% of consumers use, seems to remain a need of consumers with almost all of them interested in continuing it. Offering delivery is also key - 8/10 occasions of ordered-in food are delivered. Below are some emerging Food Delivery trends that will help you make the most out of this consumer trend: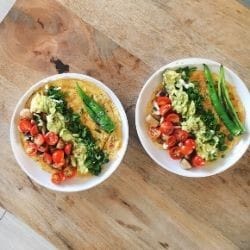 1. Lunch Delivery
6/10 takeaways and deliveries are ordered for dinner. However, 3/10 are for lunch, so balancing menus with options suitable for either meal can help win more occasions.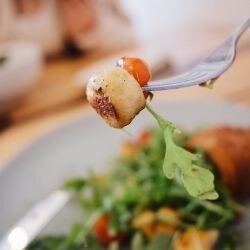 3. Taste Matters
Taste is the key driver for re-ordering. For 6 Food Delivery hacks on 3 most ordered dishes, click more below. 
Noodles:
Add extra oil after cooking to prevent noodles from clumping. Include side dishes like soup for customers to add when noodles are too dry.
To ensure that the noodles stay firm, shock them in cold water to retain texture and stop them from cooking further. Then, package soups and sauces on the side.
Chicken Wings & Fries:
Paper boxes are more absorbent than plastic, reducing the amount of moisture fried food will absorb. Add-ons and sauces should be separated. Boost the popularity of your dish with a trendy Salted Egg Dip!
To ensure crispiness, dry out the crust further by cooking for longer or double-frying. Add a tablespoon of vinegar—some chefs swear by it. For added consistency and a glossy sheen, try coating with Knorr Rock Sugar Honey Sauce.
Meatballs & Pasta:
Use the right shape and materials for packaging. Flat, shallow boxes work well for pasta dishes. Compact boxes make it difficult to stir the sauce and cause uneven dissipation of heat that overcooks certain parts.
To reduce condensation, try a concentrated tomato sauce like Knorr Pronto Tomato to ensure the flavour stays rich and intense, without the additional moisture from whole, peeled or chopped tomatoes.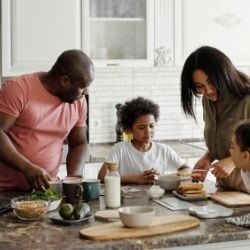 2. Family Meals
Most ordered-in occasions are for 3, 4, or 5 people (74% of occasions), so there is an opportunity for venues to promote family meal deals to attract more consumers to choose them.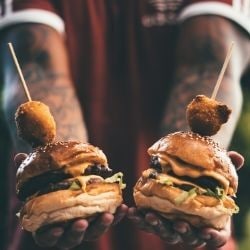 4. Missed Favourites
Consumers miss dishes offered by chains the most, therefore, some top-of-the-list dishes to add to your delivery menu include Pizza, Burgers, Fried Chicken, Coffee, Sushi, and Ice Cream.
2. EATING OUT GUEST EXPECTATIONS:
Even though almost all (73%) diners miss eating out, currently 35% of consumers feel they will eat out less in the future mostly due to their concerns about coronavirus. Guests will need lots of reassurance about the safety of venues with venues encouraging return visits. In addition to this, you can find expectations diners have for when eating out below: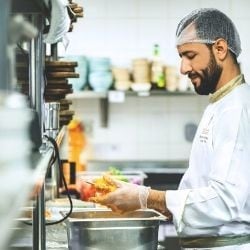 1. Hygiene Visibility
Restaurants need to be visibly clean & tidy and staff wearing protective masks and gloves are the most likely measures to encourage diners to return to eating out.
3. Flexible Menu's
Restaurants need to be flexible to facilitate quick changes to layout and Menu's as diner expectations evolve.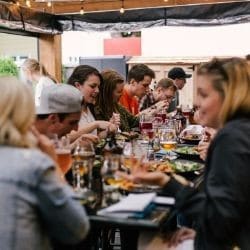 2. Social Gatherings
Since Social gathering is the primary motivation for diners to return is, restaurants need to prepare for group gatherings (6/10 plan outing for 4+ ppl).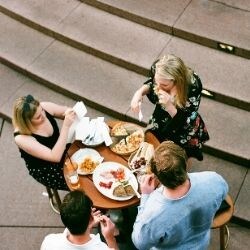 4. Spaced Out
Social gatherings need to be balanced against restrictions and diners' requirements for social distancing (45% want spacing between tables in order to feel comfortable eating out). 
Learn tips to be MORE EFFICIENT in your kitchen operations.
We provide free insights & exclusive offers via our Newsletter.

And... This month, we'll deliver you free food container as you subsribe. Follow these simple steps!
Reference: ®UFS Diner Track | Out of Home Recovery | Streetbees | April 25th to May 12th
Reference: ®Ipsos | Essential Report May 28th to 31st