Main Menu: Fast yet Delicious
Prepare this all time Malaysian favorite Chicken Chop in fast and efficient way.
Here's a quick Carbonara recipe that can speed up your cooking process.
00:00

Other Top Western Dishes for Malaysian

Sides & Soups: Complete the set menu.

Salads: Immunity-boosting recipes.
Made with Malaysian's favorite ingredients that are rich in Vitamin C and proteins, this dish is great at boosting one's immune system.
What about serving delicious "ribs" that are made with eggplant that's good for health?
This healthy meal is not boring! Try this simple recipe that's rich in protein and packed with Vitamin A, Vitamin C, and Vitamin K.

Get Western Food Business supports from Unilever Food Solutions (UFS) today!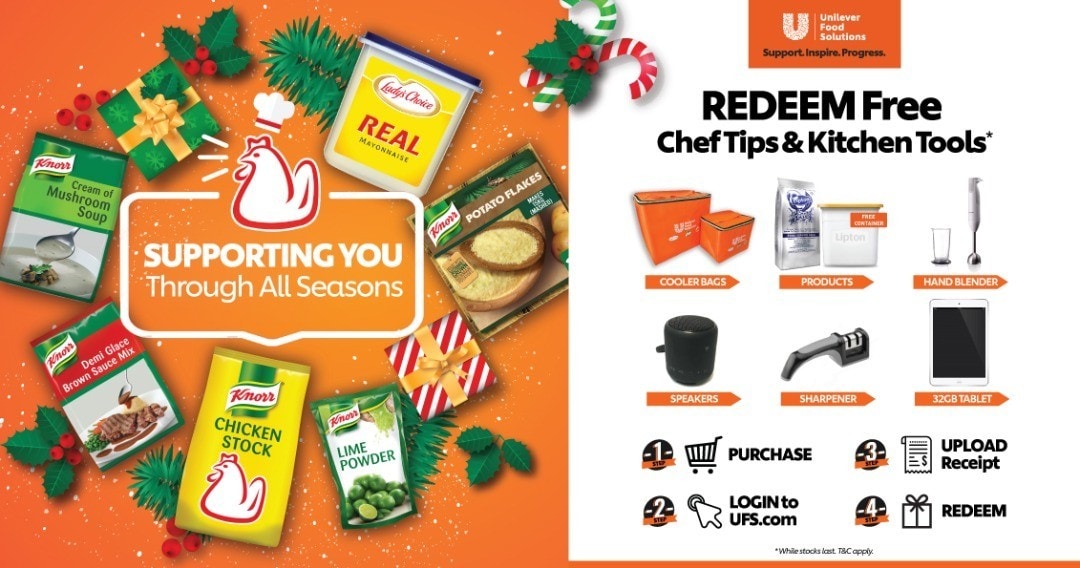 Being the 40 years of Golden Choice in the Market, Knorr Chicken Stock along with other UFS products continue to support your food business with operation tips, chef inspirations and great kitchen ingredients. 
In this tough season, you're welcome to redeem free business support & kitchen tools* from us! 

*Campaign ends on 31st Dec 2020. While stock last. T&C apply.