Solid Patti Dip Beef Burger
Burger boys nowadays keen to come up with more solid recipe with creative touch in their offering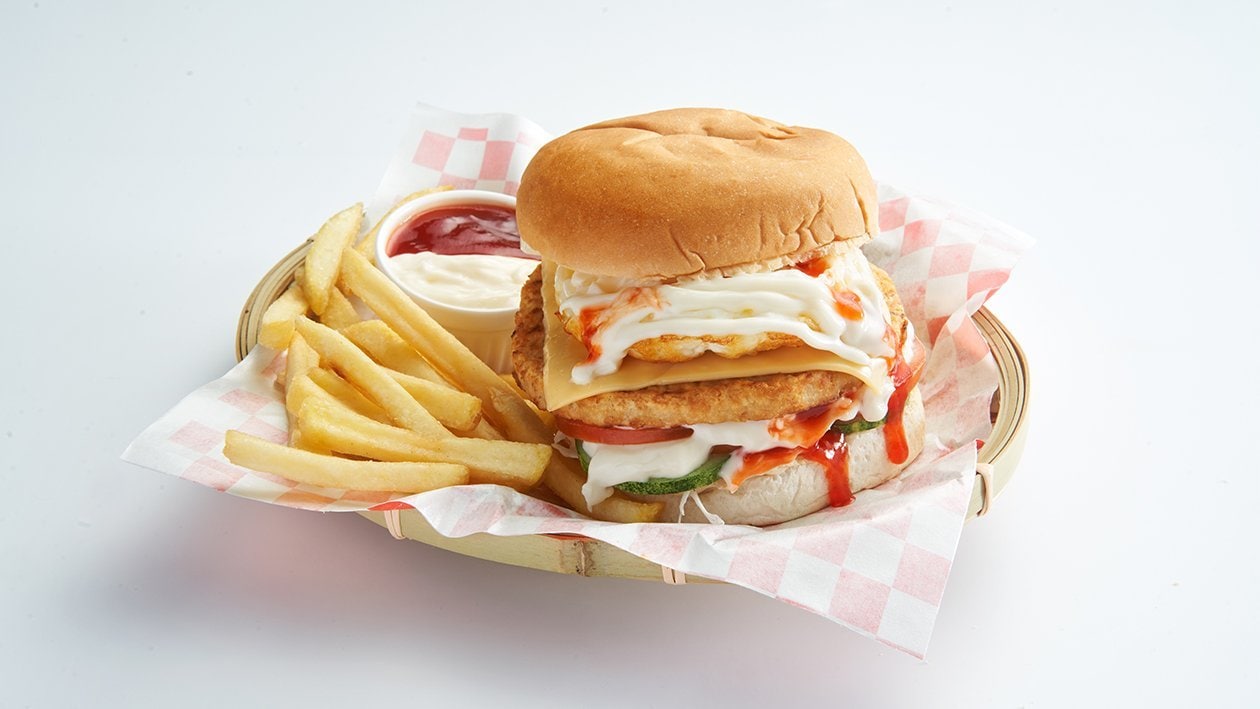 Ingredients
Solid Patti Dip Beef Burger
Calculate Dish Cost
Total Cost of Ingredients
RM0.0
Black pepper sauce
Garlic, chopped
/pc
40.0 pc
0%
Yellow Onion, chopped
/g
60.0 g
0%
Black Pepper, crushed
/g
30.0 g
0%
Filtered Water
/g
1000.0 g
0%
Knorr Demi Glace Brown Sauce Mix 1KG
/g
100.0 g
0%
Build
Yellow Onion, sliced
/g
20.0 g
0%
Cabbage, shredded
/g
30.0 g
0%
Cucumber, sliced
/g
20.0 g
0%
Lady's Choice Mayo Burger 3kg
/g
30.0 g
0%
Total Cost of Ingredients
Cost per Serving
Food Cost Margin
Black pepper sauce
Yellow Onion, chopped

60.0 g

Black Pepper, crushed

30.0 g
Build
Yellow Onion, sliced

20.0 g
Preparation
Black pepper sauce

Heat up margarine, saute garlic and onion to fragrant.
Add black pepper crush. Continue to saute at low heat.
Add water mixture with Knorr Demi Glace Brown Sauce. Bring to boiled and thick.

Build

Soak cooked beef patty into the black pepper sauce.
Serve accordingly as per build.