Eggplant Sticky Ribs
What about serving delicious "ribs" that are made with healthy vegetables? This simple yet nutritious recipe contain different vitamins and minerals as well as provide antioxidants for your diners.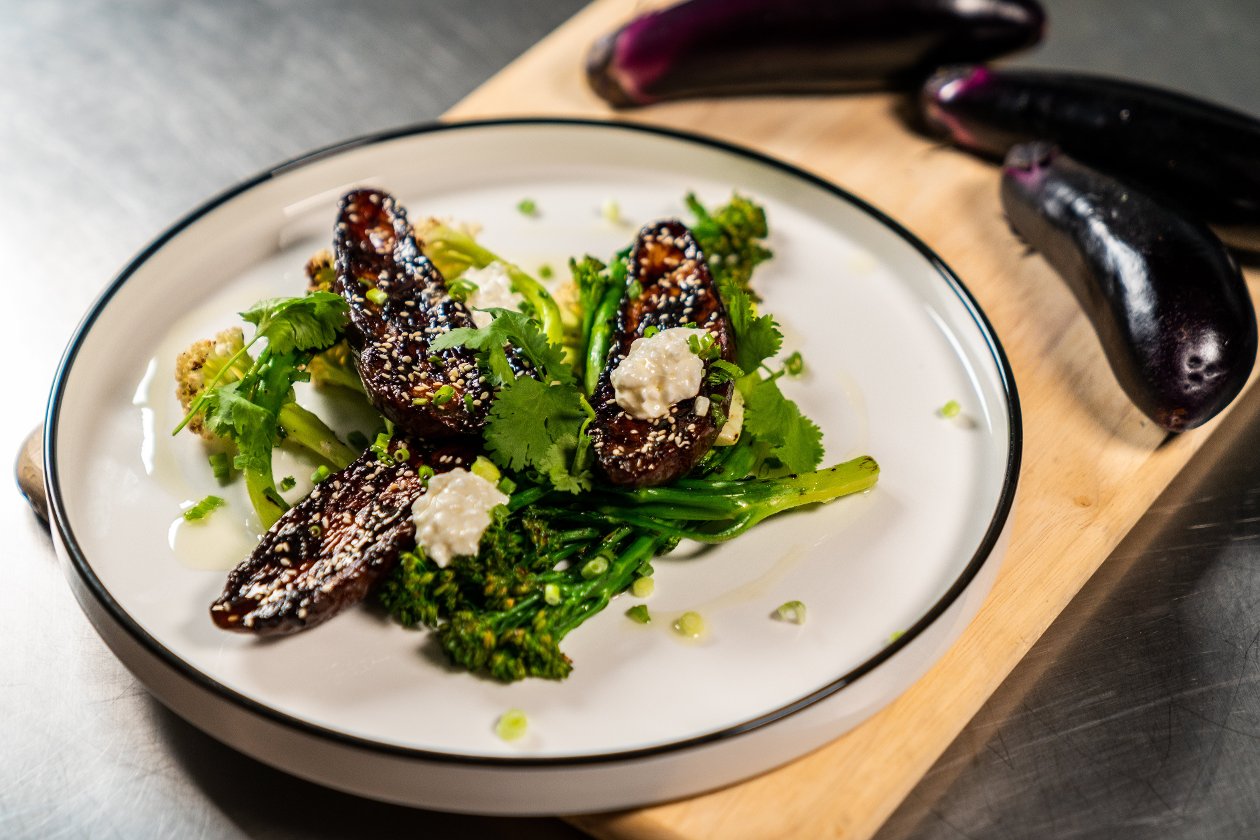 Ingredients
Ribs Marinade
Smoked Paprika Powder

15.0 g

Spice, five spice powder

5.0 g

Veg, Eggplant, long (brinjal)

1.0 kg
Basting Sauce
Smoked Paprika Powder

5.0 g
To Assemble
Veg, Broccoli (cut into florets, blanched)

500.0 g

Spring Onion, chopped

10.0 g
Preparation
Ribs Marinade

Pre-heat grill.
For the marinade, add in all the marinade ingredients (except eggplant and smoked paprika) into a small pot.
Bring to boil for 1-2 minutes on high heat while stirring. Set aside.
Grill the eggplants for about 15 minutes. Turn every 5 mins. Transfer to marinade once done and marinade for about 15 minutes.

Basting Sauce

Add all the bastingsauce ingredients into a small pot, bring to boil and keep stirring until everything is dissolved.
Place eggplants on oven tray (skin side down), Combine marinade and sauce and stir.
Glaze the "Eggplant Ribs" with sauce and bake for another 5 minutes. Repeat 2-3 Times.

To Assemble

Slice and serve on top of brocolini, sprinkle with Coriander, Spring Onion and Sesame Seeds.