Stir Fried Chicken & Vegetables in Lettuce Cup
This dish is rich in protein and packed with Vitamin A, Vitamin C, and Vitamin K which support antibody production and nutrient absorption, promote protection from oxidative stress, and support healthy skin.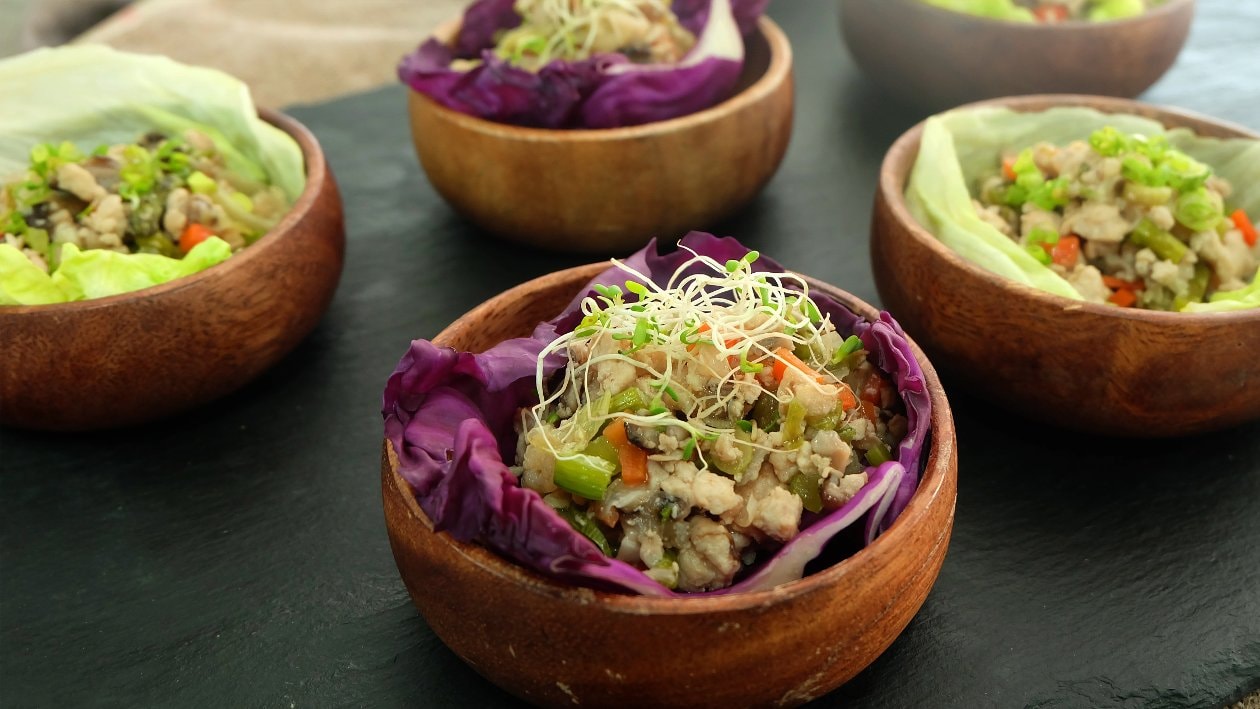 Ingredients
Stir Fry Chicken & Vegetables
Ground Chicken, minced

100.0 g

Shallots, finely chopped

80.0 g

Veg, Broccoli (cut into florets, blanched)

80.0 g

Asparagus, chopped & blanched

40.0 g

Garlic cloves, peeled and minced

30.0 g
Serve in Lettuce Cup
Black Pepper, crushed

60.0 g
Preparation
Stir Fry Chicken & Vegetables

Heat corn oil in a wok
Add the onions and stir fry for 30 seconds
Add the chicken and cook for 2 minutes
Add all the remaining vegetables, stir fry for 1 minute
Stir in the garlic
Add a splash of water and stir fry for another 30 seconds

Serve in Lettuce Cup

Season with Knorr Chicken Stock and cracked black pepper.
Portion in lettuce cups and garnish with roasted peanuts.