Keep up with the latest food trends and add them to your menu. Better yet, use these ingredients and ideas to start a new trend.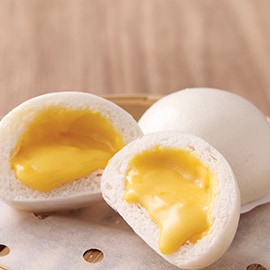 Salted egg yolk
The popularity of salted egg yolk is not just confined to Malaysia – it is a trend sweeping across Asia as well! Salted egg yolk is not just for stir-fried dishes. You can also use it on other sweet and savoury applications such as salted egg pastries, salted egg desserts and salted egg pastas.
Try Knorr Golden Salted Egg Powder. It's a delicious and efficient way for you to prepare trendy salted egg dishes without the stress of preparation and sourcing.

A few creations that you could experiment with are salted egg yolk, eggs benedict, salted egg chiffon cake and salted egg potato chips.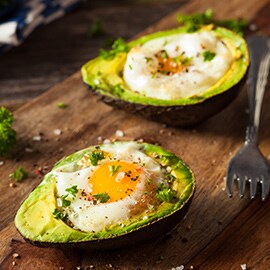 Avocado
This creamy fruit is in high demand as consumers have become less afraid of eating beneficial high-fat foods. Part of its popularity is due to the fact that they are nutrient-dense, with nearly 20 vitamins, minerals and phytonutrients. Avocado toast has become extremely popular and they are so instagrammable that #avocadotoast has over 235,000 posts. Apart from toast, avocados are also increasingly featured in restaurants and cafes as dipping sauces and drinks.
Try these and you might just attract a bigger crowd and create more buzz for your outlet – avocado burger bun, avocado dip for french fries and avocado with chocolate syrup smoothie.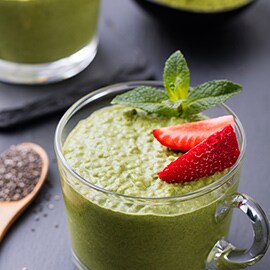 Green tea (matcha)
The word matcha means "ground" or "powdered tea," which sets it apart from tea that is infused in water. Matcha is packed with anti-oxidants and polyphenols that can help protect against heart disease and cancer, detoxify and boost metabolism, among others. Matcha latte is fast being included in the beverage menu of coffeehouses.
Creations to keep your menu interesting and on-trend could be matcha chia pudding with berries, matcha pasta and matcha coconut pancakes.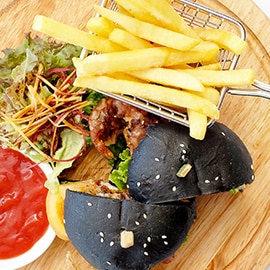 Soft shell crab
Soft shell crab is no longer just prominently featured in Japanese restaurants. Today, you can find it in fried rice, laksa, burgers and pasta. The list grows longer by the day!
Here are some ideas you could add to your menu: soft shell crab with chilli, soft shell crab popiah/rolls and soft shell crab burger.