In a multicultural country like Malaysia, fusion dishes are well-loved thanks to our cultural exchanges with the rest of the world. So, spice things up with local versions of popular Western dishes. After all, almost everyone loves a taste of home, don't they?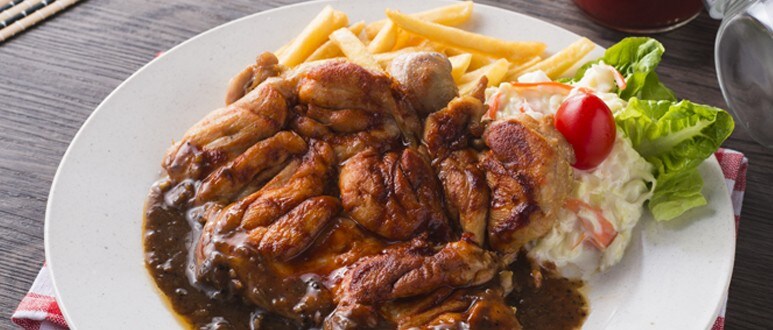 There are so many ways to prepare chicken chop in Malaysia and it is no longer limited to just a serving of chicken thigh, fries, and coleslaw. Some great ways to incorporate Asian ingredients is to grill the chicken chop with Knorr Black Pepper Sauce, then serve with white rice and a few slices of cucumber. Another famous option is the Hainanese chicken chop made with a distinct brown sauce that can be easily prepared with Knorr Demi Glace.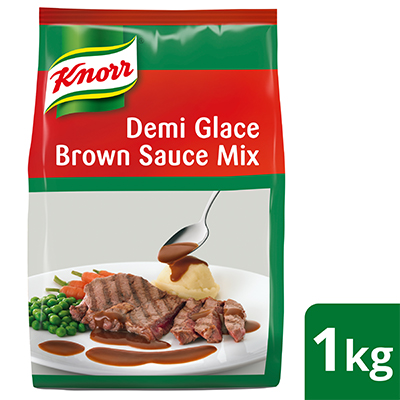 Knorr Demi Glace Brown Sauce Mix is prepared from selected ingredients. It is easy to prepare and can be used as a base for other sauces such as Bigarade Black Pepper, Bourguignonne Colbert, Madeira, Truffle and many others.
Find out more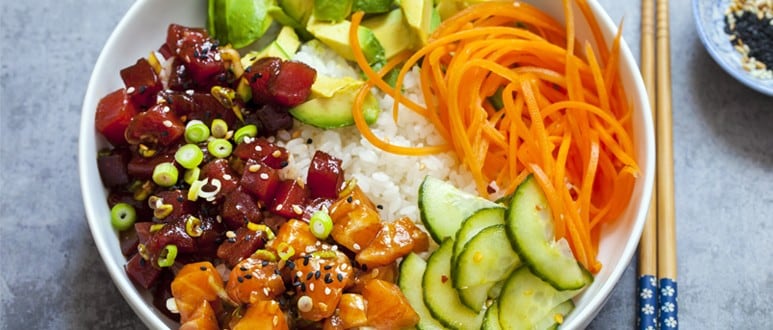 Contrary to popular belief, poke bowls actually originated in Hawaii and is a delicious crossover of Japanese and Hawaiian flavours. Commonly mistaken as a Japanese dish, the Hawaiian raw fish salad is simple and healthy. Since this mainly consists of raw food, all you need to prioritise is the freshness of your vegetables and protein, making sure that they are properly cleaned. Prepare a versatile dressing with Lady's Choice Mayonnaise mixed with wasabi, or Knorr Lime Seasoning Powder for a slight tanginess along with sesame oil, or even soy sauce.  



Incredibly popular in the Asian region, salted egg yolk has been a staple lately for anyone who wants a trendy update to their menu. Highly versatile, salted egg yolk can be made into dipping for french fries, while also complementing the flavours of seafood like prawns and squid. Salted egg yolk pasta is the perfect fusion dish that can be made simply by mixing Knorr Cheese Sauce Mix and Knorr Golden Salted Egg Powder. Easy and tasty, add prawns or mushrooms to customise your own unique version of this dish that everyone seems to love!