More and more diners are cutting back on meat. Increasingly, concerns about health, and impact on the environment, are driving the momentum behind plant-based diets. According to a poll by Herbalife Nutritions, out of 61% of Malaysians who have changed their diet, 41% choose to east more plant-based foods.
Plant-based VS Vegetarian VS Vegan
These three diets may sound similar but they are somewhat different.

Plant-based diet is a diet that is based on plants such as vegetables, fruit, grains, nuts, and seeds while allowing small amounts of animal products including meats. They are otherwise known as flexitarians.

A vegetarian diet is based on plants and excludes all forms of meats. There are several types of vegetarianism. They include lacto-ovo-vegetarians, who eat both dairy and eggs as their main source of animal protein. Certain religions also avoid anything from the Allium family such as onions, garlic, leeks, spring onions and more.

A vegan diet excludes all forms of animal products, like meats, eggs, dairy and even honey.
Given that the likelihood of plant-based protein and other food items growing even more in 2022, these are 3 of the top plant based protein food trends that we expect to see for the year ahead:
Top 3 Plant-Based Protein Food Trends
1. Plant-based milks with higher levels of protein
According to Glanbia Nutritionals, the high demand for more protein in food and beverages is driving creation even in plant-based protein food. One such example is Silk Ultra's Plant-Based Protein Drink, where each serving provides an astounding 20 grams of protein, similar to that of a protein shake. However, this can be used in cereal, coffee, and other milk-based beverages or dishes. Other alternatives such as almond and coconut milks containing pea protein are also a part of this upcoming trend.
2. Expect more plant-based frozen meals
Based on the Plant Based Food Associations reports, plant-based frozen meals grew by almost 29% in 2021, compared to 8% in the frozen foods category overall. This means that we are likely to see even more convenient, and easy to prepare plant-based frozen meals. Some key dishes include burritos and pizzas. With a wider variety of plant-based food that can be prepared quickly, you can incorporate plant-based dishes into your menu easily without having to worry about preparation time.
3. A shift towards clean label plant-based meats
Together with the increase in concerns about health, more than one in three consumers take into consideration natural labels when shopping for their groceries, according to reports by the International Food Information Council. Among these shoppers, approximately half feel that it's crucial to avoid products with chemical-sounding ingredients. As such, plant-based food companies are likely to take into account this preference and search for ways to replace ingredients such as methylcellulose and titanium dioxide with better known ingreidents, as well as more concise ingredient statements.
That being said, plant-based can be a confusing space for restaurant owners like yourself. The key is to understand their diets and make your menu appetising to this growing trend. Make no mistake — this goes beyond adding salads to your menu.
However, catering your menu to a plant-based diet isn't as challenging as you think! Yes, you may lose some culinary weapons that give your food depth like butter, ghee, cream, and eggs; but this is an opportunity to rethink your approach to food and recreate your star dishes with plant-based substitutes. Who knows, soy and coconut cream may become your new best friends. Here are a few tips on how you can cater your menu for consumers who are on a plant-based diet:
Experiment with "Meat-Less Meat"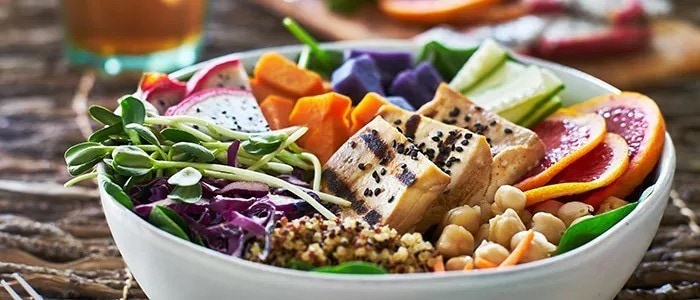 Some diners going meat-free may still crave the taste and texture of meat. This is your chance to flaunt your culinary skills by using meat-alternative products. There are loads of options that make convincingly meaty burgers and 'chicken', using tofu, tempeh, and mycoproteins. Ingredients with a naturally 'meaty' texture, like pulses, mushrooms, and jackfruit can be the perfect swap too.

A burger made of jackfruit? That's definitely a head-turner! Leverage on your dish's uniqueness and promote it on your specials board and social media.
Add your Secret Touch
Look to herbs and spices to bring out the flavours of your plant-based menus. Make your vegan dishes shine with seasoning products, such as Knorr Lime Seasoning and Knorr Aromat Seasoning Powder, which adds an amazing umami flavour.
Show Off your Plant-Based Menu

Once you've figured out how you can include plant-based options, don't hide it. Let them take centre stage on your main menu. Make vegan or vegetarian dishes obvious for diners in the menu description with symbols. You can even design your dishes to be flexible enough to swap out the meat ingredient if your diner asks!
Your staff will play a huge part in promoting your plant based menu. Clue them in on the ingredients used and method of cooking so they'll be confident in recommending them to diners.
Don't forget to update your menu on your website and social media channels too. This gives anyone who's researching your menu before visiting know that their pant-based diets are catered to. You can even add meatless dishes to the chalkboard outside your premises to help drum up passing trade.
Feature Plant Proteins in Your Menu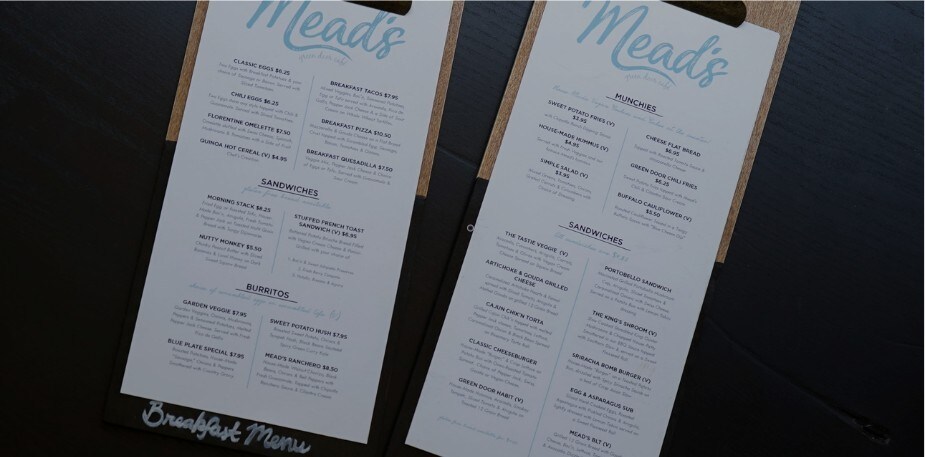 'Plant proteins' have become a bit of a buzzword. In your menu description, highlight ingredients like tempeh and tofu. Including other benefits such as the calorie count, phrases like 'low-fat' or 'contains heart-healthy' fats' will also push diners to order the dish.


Make your Menu Description Stand Out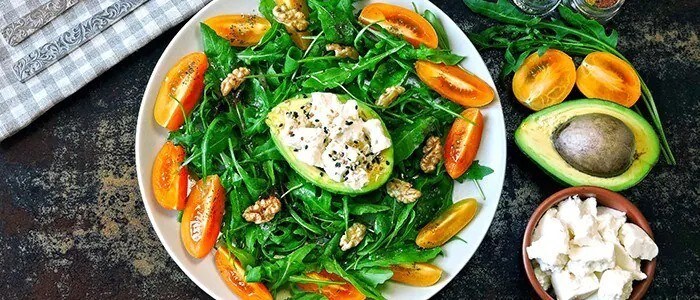 It's all in the menu! Think about it, before customers order, they look at the menu. Go wild with the name of the dishes and get creative with menu descriptions. If you aren't salivating after reading your menu, your customers won't either, and it won't convert to orders. Get an expert to help bring out the music in your dishes.
Introduce Meat-free Mondays and Own The Meat-Free Movement
Being plant-based is more than just adjusting your menu. It's a movement! Leverage on movements like meat-free Mondays and make it yours. Draw attention to your restaurant, run special events, month-long promotions on vegan dishes and tie-ups with ethical brands.
Remember, food is supposed to be fun and your restaurant's food is supposed to be you! Evolve your menu with plant-based options and have fun with it.