Potato Churros, Dust with Paprika
Tex Mex Fusion Flavor: Crispy churros with smoked corn kernel béchamel
Western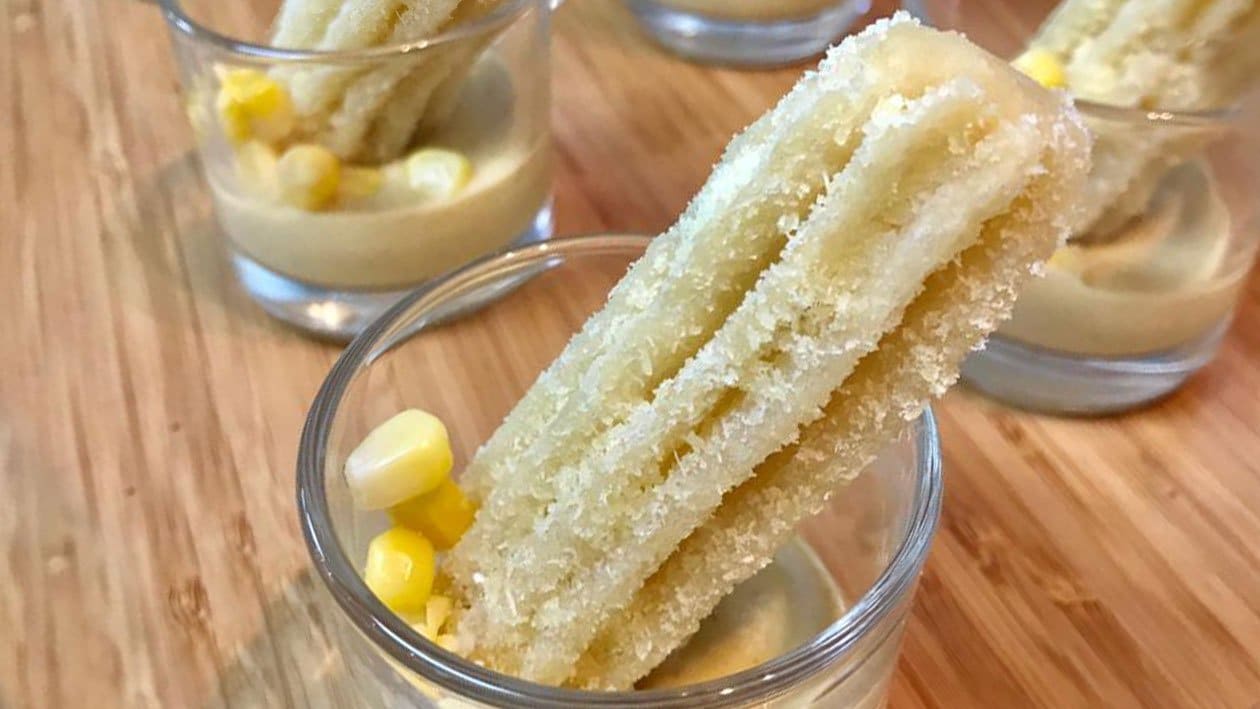 Ingredients
Potato Churros, Dust with Paprika
Calculate Dish Cost
Total Cost of Ingredients
RM0.0
Churros
Filtered Water
/ml
500.0 ml
0%
Plain Flour
/g
150.0 g
0%
Corn Bechamel
Corn kernel, charred
/g
100.0 g
0%
Knorr White Sauce Mix 850g
/g
60.0 g
0%
Filtered Water
/ml
600.0 ml
0%
To Serve
Fresh Chervil
/g
11.0 g
0%
Smoked Paprika Powder
/g
30.0 g
0%
Total Cost of Ingredients
Cost per Serving
Food Cost Margin
Churros
Corn Bechamel
Corn kernel, charred

100.0 g
To Serve
Smoked Paprika Powder

30.0 g
Preparation
Churros

In a pot, bring water to a boil. Once boiling, pour in the oil and remaining ingredients.
Using a spatula, combine all ingredients till it forms a ball of dough. Remove from heat.
Let it cool to room temperature.
Once cooled, place choux paste intoa piping bag and pipe into deep fryer.
Fry churros till golden brown.
Set aside and strain oil before use.

Corn Bechamel

In a pot, Add in water and Knorr White Sauce Mix and stire till combined.
Slowly bring it up to a boil and cook till thickened.
Add in charred corn kernels and blend till smooth.
Keep warm before serving.

To Serve

Sprinkle churros with smoked paprika.
In a shot glass, pour in corn bechamel and fried churros.
Garnish with Chervil before serving.