Coronavirus (COVID-19) has changed the way people dine, and while some crowds may return to restaurants in the future, it's undeniable that ordering delivery will become a new norm. Ever since, restaurants all over the world have seen a rise in demand for food delivery. As a restaurant, this presents you with a unique opportunity to enhance your food delivery menu. Here are a few useful tips to help you stand out in the increasingly cluttered food and beverage space with more and more businesses offering delivery.
A Set Menu Made for Delivery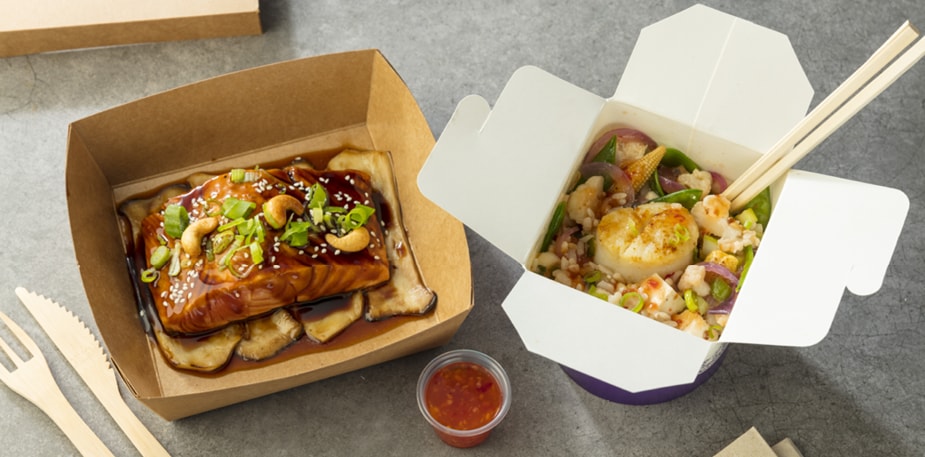 Your best-selling item may not be the best choices for delivery. So do design a menu that allows your best sellers to be more transportable.
Here are some things to consider when creating a delivery menu:
Ensure that the meal will travel well
The meal should not be soggy by the time it reaches the customer
Plate the meal in a way that it remains presentable when it reaches the customer
Use the right packaging so that the meal is still warm even after 15 mins
Make sure that the packaging you use is the most efficient for the customer to consume without compromising on the dish
The easy and transportable dishes are often fast food items. You can even think about how you can fit your famous Nasi Lemak into a bento box. Once you can ensure the quality of your food, your customer will be happy to order it!
A User Friendly Food Delivery Menu Design

Once you choose the dishes that are going on your delivery menu, make sure that your food menu design is clear, which is important alongside other aspects such as ensuring that your ordering process is simple and easy to use.
Keep your menu short, sweet and simple! Hungry customers typically won't have the patience to skim through a long menu of options. That means selecting a maximum of 15 to 20 of your best-selling, easily transportable dishes. Once you have picked your offerings, break them up into categories to make your menu easy to navigate. If you are using food delivery partners, make sure you leverage on their platform and utilise every field so your customers can be informed about your set menu. Use short and accurate descriptions to entice your customers to purchase.
Make sure your online menu paints a great picture of your restaurant's offerings. Add professional photos of your set meals and best-selling dishes so customers know what they're ordering.
Always update your menu! Ordering something only to find out that it's out of stock can be heart-breaking to customers. Update it regularly to avoid any disappointed customers.

Ensure your food delivery options exceed expectations

Your food delivery menu shouldn't simply be a digital version of your restaurant's dine-in or takeaway menus. When it comes to winning the food delivery game, everything counts. These are a few quick tips:

Select a menu that delivers well (and fast!)
Choose appetising photos to entice customers
Use quality, leakproof, branded packaging
Offer promotions with your delivery partners
Deliver promptly and punctually  
Provide great value with set meals


Your customers are already paying a premium by ordering online. Hence, they will really appreciate when a restaurant offers a good value. Set meals make purchase decisions easy, as customers can get food, drinks and even a side in one set, rather than having to purchase them separately and incurring additional charges. This is also a great opportunity for you to upsell other items on your menu to increase margins.
Look into offering set meals for groups of all sizes. The golden rule of a good food delivery menu is to make the purchase decision simple, so customers will go from menu selection to order confirmation quickly, without looking at another restaurant's menu before purchasing from yours. If diners see that your delivery menu offers a good deal for their group size, they are more likely to click on your restaurant as it reduces the need to collate different orders, hence potentially leading to more clicks.
A good selection of choices should (at least) include:
Individual set meals
Set meals for two
Bundled sets and feasts for a family of 4 to 6 persons
Highlight the immunity-boosting aspect of your dishes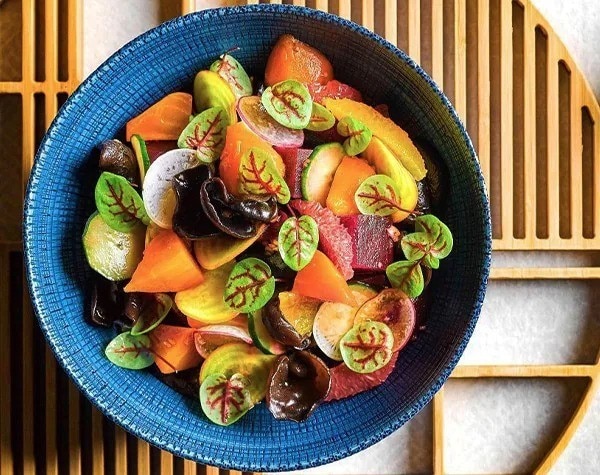 In a study done by GrabFood, it was shown that 7 out of 10 Malaysians want to eat healthy food regularly. What's more, immunity has been a top priority when it comes to protecting your body from harmful viruses. You can leverage on this trend:
Identify a selection of dishes that are great for building immunity, then group these dishes and place them at the top of your menu—preferably under an "Immunity Boost" section to draw attention.
Highlight functional ingredients like vitamins, antioxidants, turmeric, ginger and lemons in the menu description copy. This gives customers more incentive to purchase for their nutritious qualities.
Work with food delivery operators to launch a special promotion featuring your  nutrient-dense dish was created to bolster their immune system.
These tips will help you to excel with your food delivery menu design and offerings, especially as ordering in becomes the norms for many individuals and families.