There's no doubt that COVID-19 has changed how and where we eat. Many have turned to ordering food delivery, 1 in 3 consumers ordering more from local F&B businesses to support them during this difficult time.1 Additionally, there has been an increase of 13% in the food ordered in Malaysia during COVID-19 as compared to pre-COVID-19 days.
When it comes to delivery, it turns out there are tried-and-true favorites. Using GrabFood Malaysia's Food Trends Report 2020/20212 our expert team of chefs provide tips on the most popular dishes your diners are looking for, and offer new twists that will make people come back for more!
1. Nasi Lemak Ayam Goreng
A must-have for many Malaysians, Nasi Lemak consists of rice that is soaked in coconut cream and steamed for an aroma that's like no other. The rice is usually wrapped in banana leaf and served with other side dishes such as sambal sauce, which is a hot and spicy sauce, hard-boiled egg, cucumber slices, ikan bilis, roasted peanuts and more.
It's clear that amongst the variety of side dishes available, fried chicken is the hot favourite as it's Nasi Lemak Ayam Goreng is amongst the most ordered delivery meals.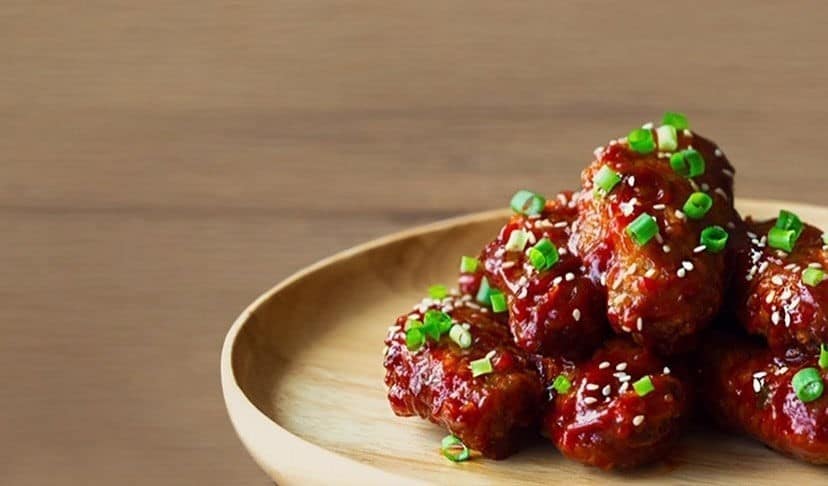 2. Fried Chicken
Along with the Korean drama craze is also fried chicken — after all, what's better than watching your favourite show accompanied with scrumptious fried chicken? Cooking fried chicken to the right amount of crispiness while maintaining its juicy, tender meat is no easy feat, and will leave your customers craving for more.
DELIVERY TIP: Make fried chicken a fun event for your guests by offering family meal deals with 2 sides and 2 sauces for a full meal.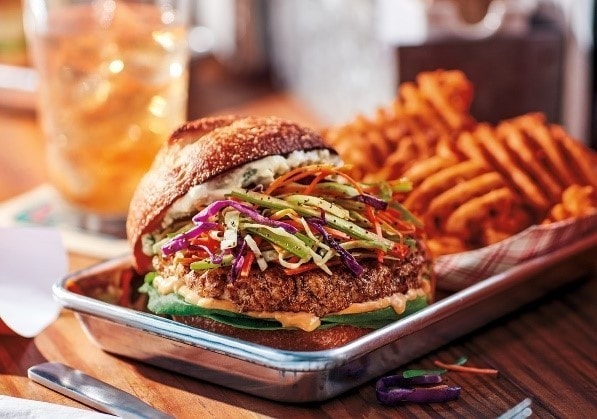 3. Burgers
For a delivery-friendly option that lets guests customize their meals, offer DIY Burgers and Fries meals where your guest can choose toppings and styles themselves. 
CHEF TIP: Use mayonnaise instead of butter when toasting your bread buns to add extra texture and flavor. Make a signature sauce with your mayonnaise, or offer convenient stick-packs to allow your guests to DIY their toppings.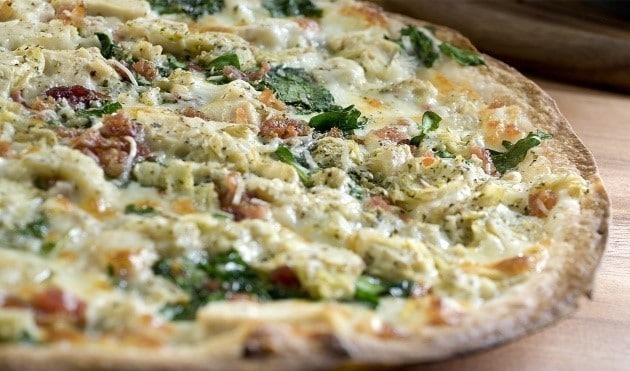 4. Pizza (Bonus Points if it's "Create-Your-Own"!)
Who doesn't love a good pizza night? Aside from offering customization options, upgrade your guests pizza options by trying new and innovative options – like our new BBQ Prime Rib Eye Pizza recipe which features roasted garlic and peppers, onion, as well as feta cheese for savoury mouthfuls.
Get the recipe for the BBQ Prime Ribeye Pizza.
DELIVERY TIP: Offer dipping options as add-ons to your menu to give your guests the flavor combinations that they crave. Try putting Knorr Cheese Sauce in a separate container, or experiment with other sauces to create innovative options.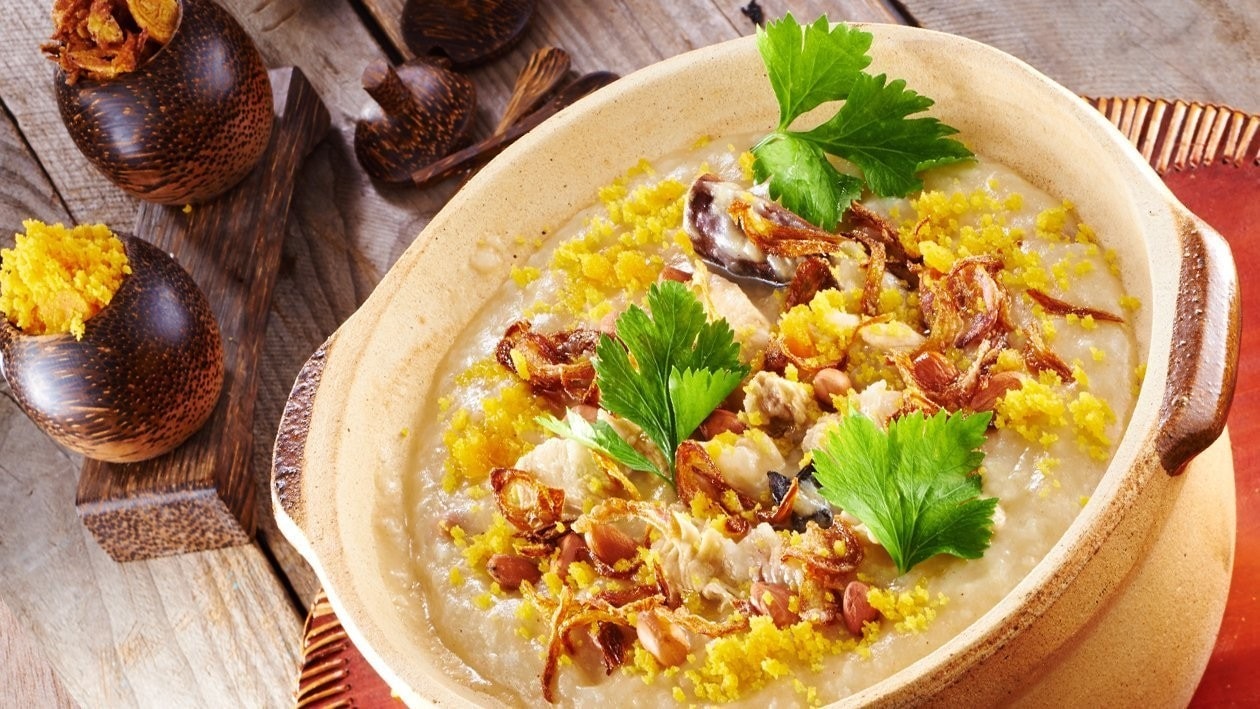 5. Chicken Porridge
For the health-conscious diner, chicken porridge has always been a go-to meal to enjoy a great flavour and texture while maintain a high level of nutrition. To offer your diners some interesting options, why not consider adding salted egg or cod fish?
Get inspired with the Golden Porridge with Cod Fish recipe.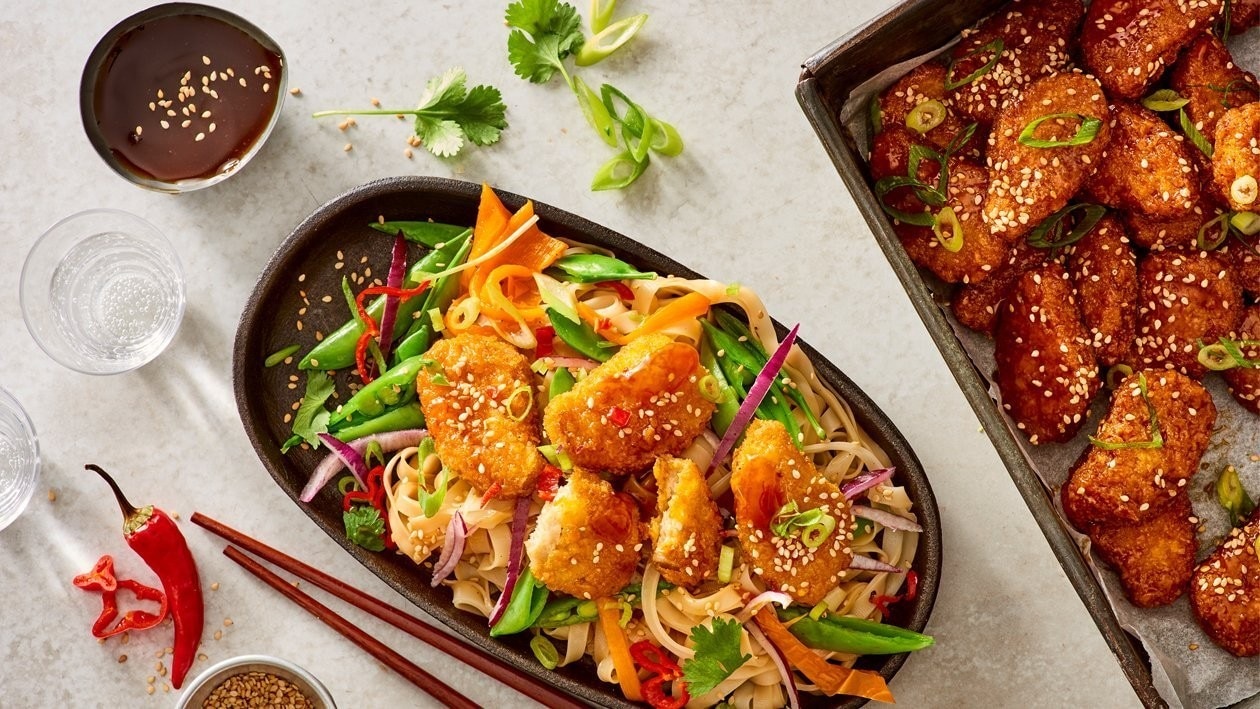 6. Chicken Nuggets
When it comes to snacks, chicken nuggets are unmissable. They are often a comfort food, for when work or homework feels too overwhelming. Don't miss out on the opportunity to introduce new and unique dipping sauces to your diners! Provide options to upgrade their usual tomato or chilli sauce for a pack of 2 chef-made sauces.
CHEF TIP: Combine sauce flavors from across the world to offer signature options that will take your guests by surprise.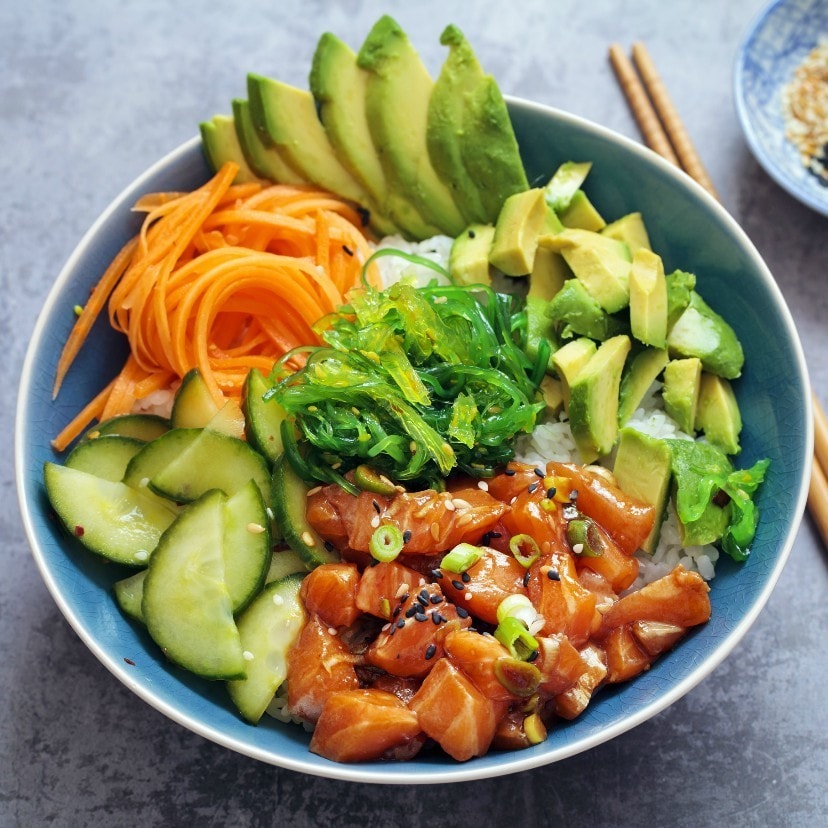 7. Salmon Poke Bowl
An increasingly popular option, poke bowl offers diners a satisfying and nutritious meal that isn't too heavy. While most diners often opt for the usual salmon poke bowl, allowing diners to DIY their own poke bowl is increasingly popular as well.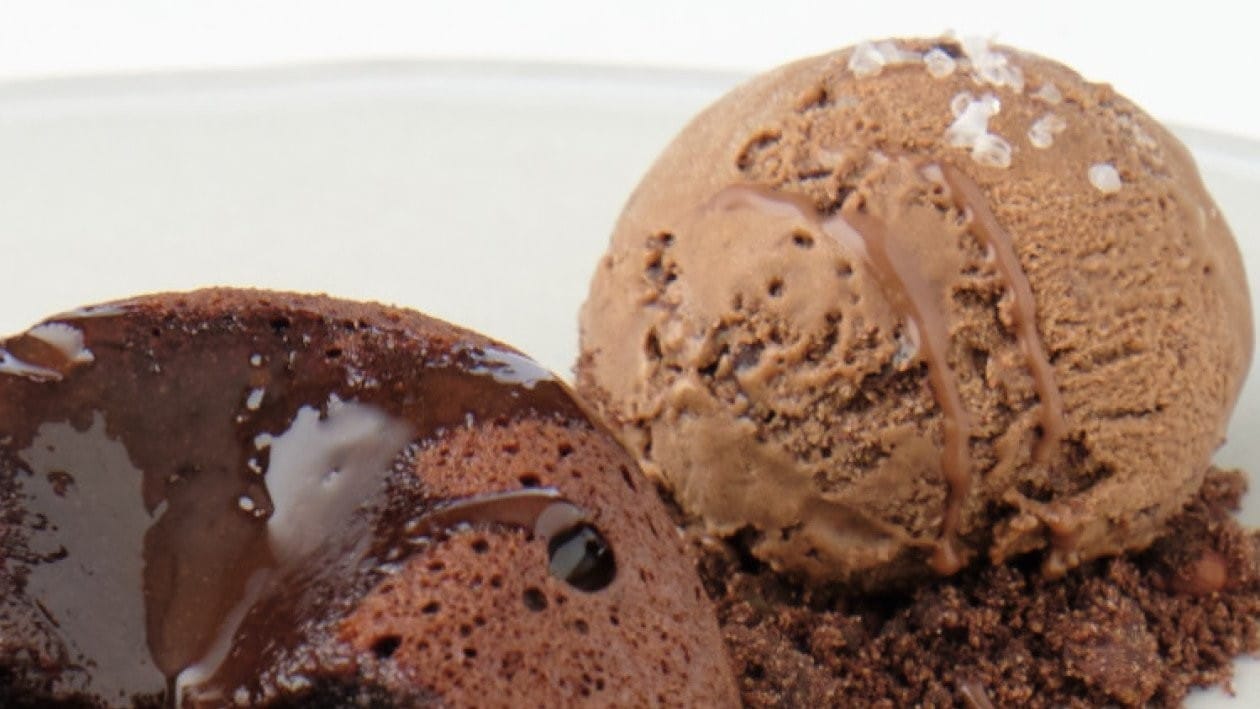 8. Ice Cream
Another must-have on the list of comfort food is ice cream. The key to good delivery ice cream lies in the packaging, so make sure to package it well such that the ice cream has not melted by the time it's delivered!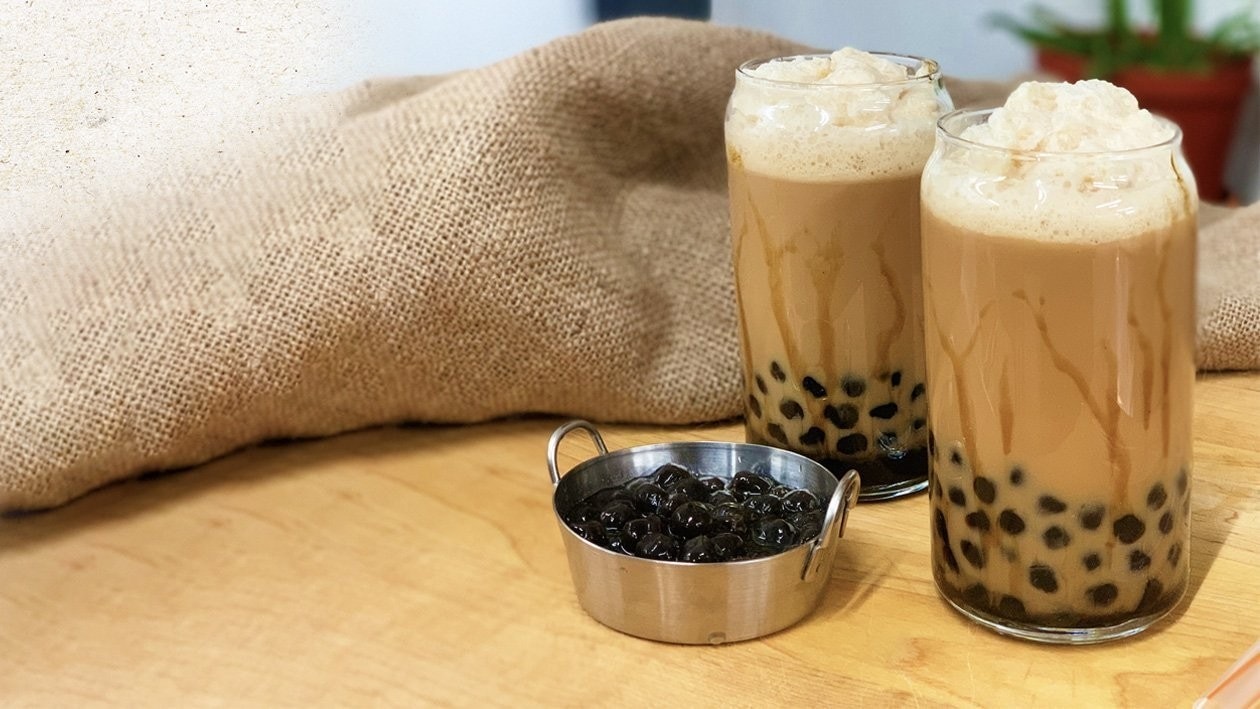 9. Milk Tea with Pearls
With the global milk tea and pearls trend, it's no wonder that milk tea with pearls is also one of the most ordered beverages for delivery. Many leading milk tea chains are often on the hunt for new ingredients and concoctions to attract diners who are always looking for the next milk tea and pearls trend.
10. Teh Tarik
A classic drink, Teh Tarik is a great option regardless of whether you're ordering for breakfast, lunch, tea time, or dinner. Consider offering variations such as Chai Teh Tarik.
Get inspired with the recipe for Chai Teh Tarik.