Chai Tea Tarik
A localised version of the Indian Chai Tea made Malaysian by pulling to blend all the ingredients.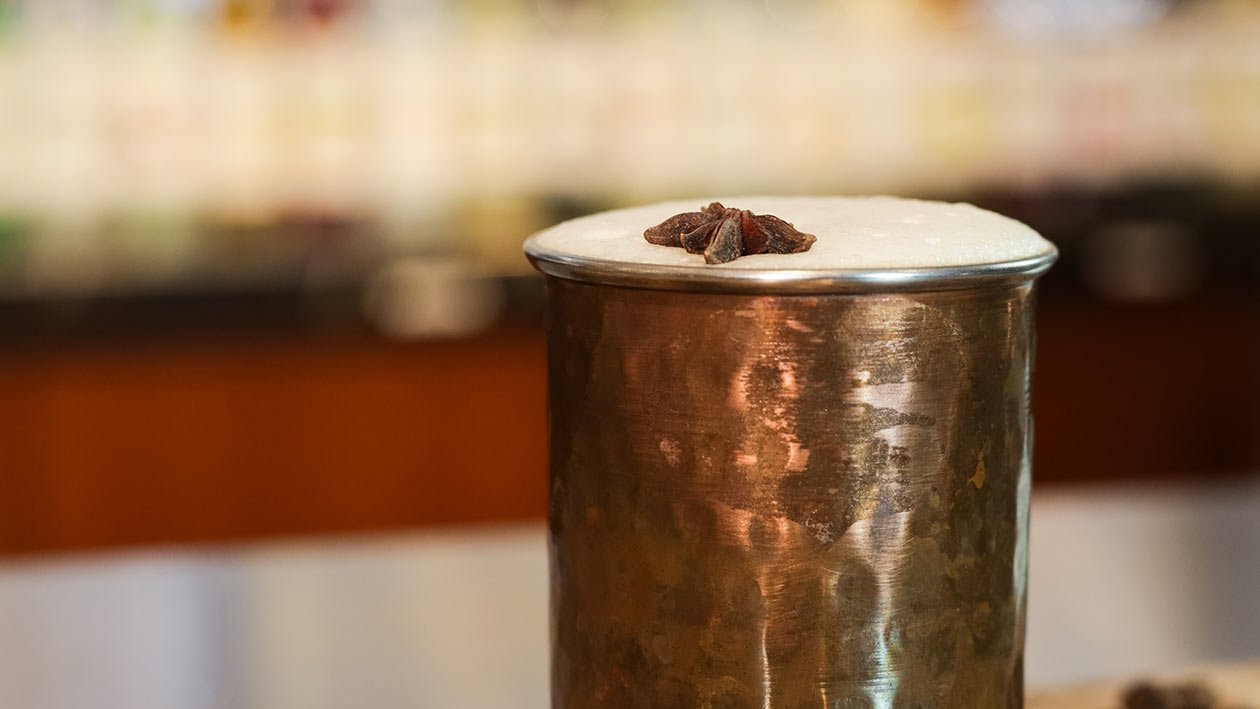 Ingredients
Tea
Monin Chai Tea Concentrate

1.0 tbsp
Preparation
Tea

Pre-brew tea - 1 tea bag in 200ml of boiling water for 4-5 mins. Set aside.
Combine 120ml of pre-brewed tea and all other ingredients in a milk pitcher.
Froth until hot.
Tarik (Mix it by pouring it to and fro from pitcher to mug).
Serve in mug and garnish with star anise.