Basil Honey Yuzu Tea
Not just for savoury dishes, basil gives an interesting herby taste to sweet drinks and dishes.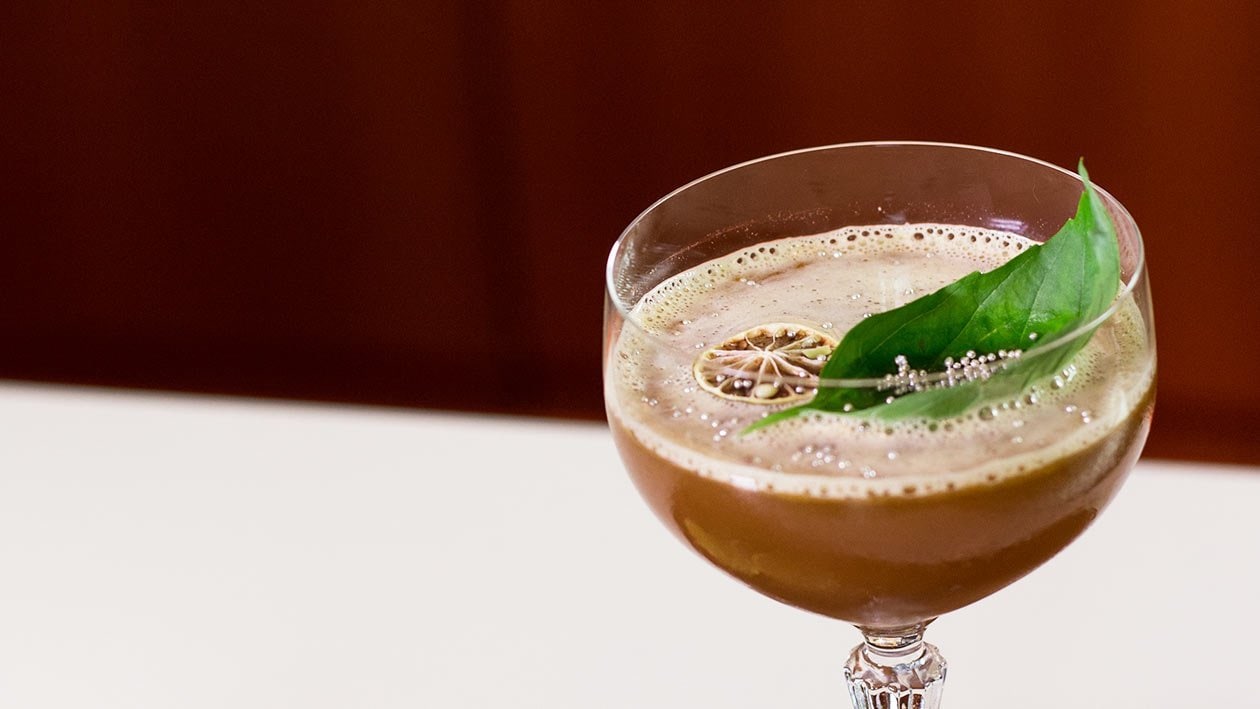 Ingredients
Tea
Monin Yuzu Fruit Mix

15.0 ml
Preparation
Tea

Pre-brew tea - 1 tea bag in 200ml of boiling water for 4-5 mins. Cool and set aside.
In a shaker, combine 120ml of pre-brewed tea, Monin yuzu fruit mix, lemon slice and basil leaves.
Add a scoop of ice and shake well.
Double strain and serve in a glass.
Garnish with basil leaf and silver sugar balls on top.