Beef Brisket Burger with BBQ Chipotle Sauce
Brisket is at almost every BBQ eatery in Texas. Offer this slow roasted smoky beef brisket served on brioche bun, with slaw and chipotle bourbon sauce on your menu and it is sure to be a hit.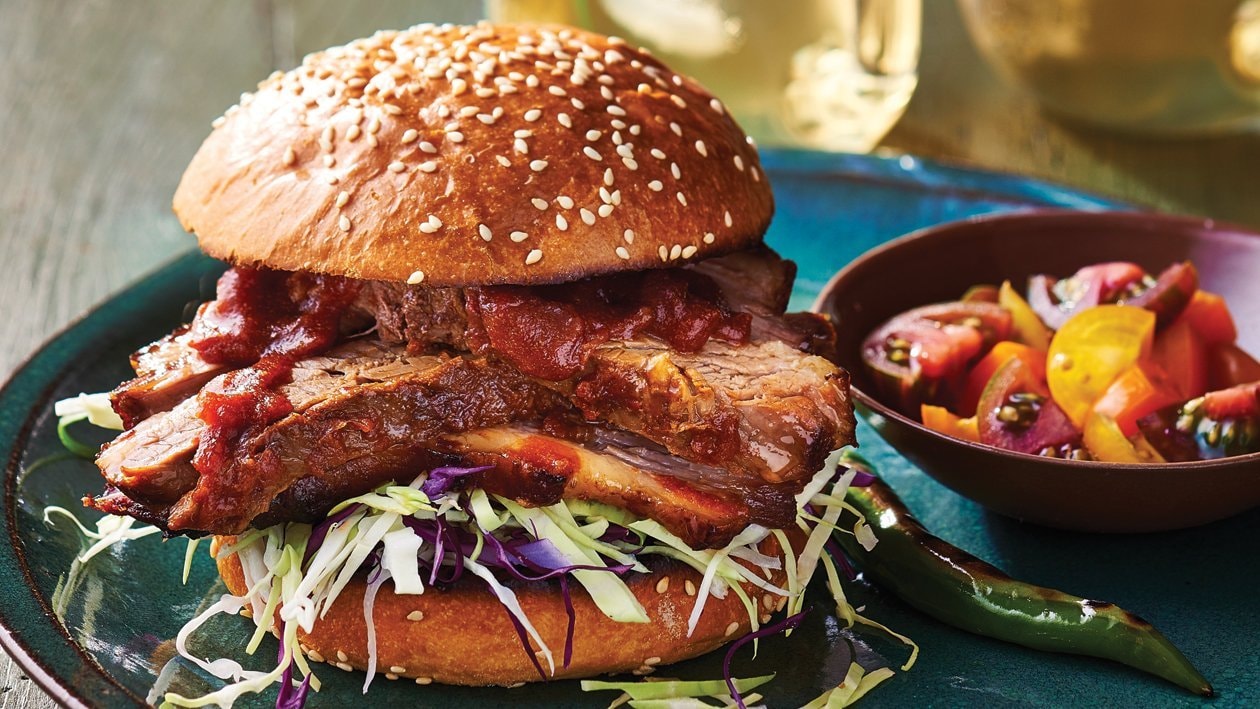 Ingredients
Beef Brisket Marination
Apple Cider Vinegar

160.0 g

Worcestershire sauce

60.0 ml

Ground Black Pepper

15.0 g
Chipotle Sauce
Chipotle Chilli Pepper

40.0 g
Burger Bun Spread
Slaw Preparation
Preparation
Beef Brisket Marination

Mix all of the ingredients into a sauce for brisket marination.
Marinate over the brisket for 12hours in the chiller.
Slow roast in the oven at 150ᵒC for 1 hour until tender.
Remove, rest and slice meat.

Chipotle Sauce

In a sauce pot, mix all ingredients and bring to the boil.
Simmer to thicken the sauce.

Burger Bun Spread

Spread the bun with margarine.
Toast it in a hot plate to bring up aroma.

Slaw Preparation

Slice white and purple cabbage thinly.
Toss with Lady's Choice Real Mayonnaise.

Assemble

Place Lady's Choice Real Mayonnaise, top with slaw, brisket and bbq chipotle sauce.