Berry Rose Tea
The bitterness in Lipton English Breakfast balances out the sweetness of this drink perfectly.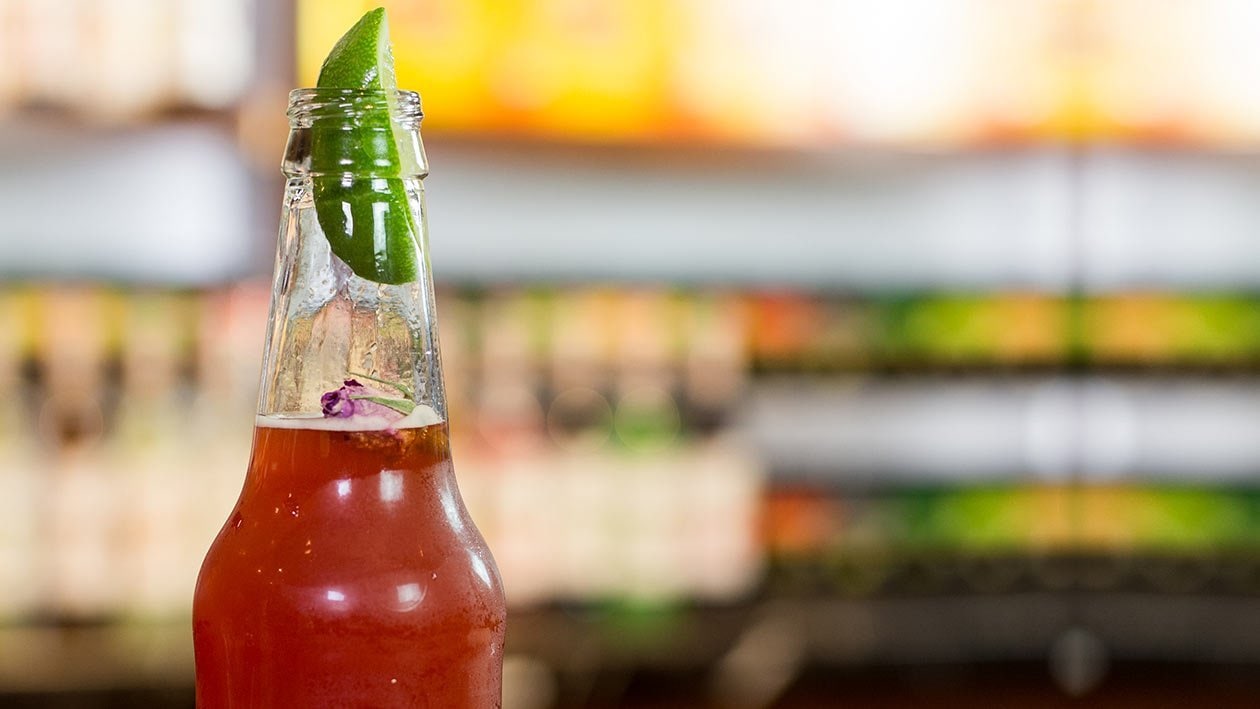 Ingredients
Knorr Lime Powder
Tea
Monin Strawberry Fruit Mix

15.0 ml
Preparation
Knorr Lime Powder

Pre-dilute Knorr Lime Powder (1 teaspoon of powder with 3 teaspoons of water). This will give you 15ml of diluted lime powder.

Tea

Pre-brew tea - 1 tea bag in 200ml of boiling water for 4-5 mins. Let cool and set aside.
In a mixing jar, combine 100ml of pre-brewed tea, 10ml of pre-diluted lime powder and Monin strawberry fruit mix.
Add ice and stir well.
Add in soda.
Pour in mixture in serving bottle, and garnish with a lime at the nozzle of the bottle.