Braised Beef Stew
The tenderness of the beef stew and the peppery taste of the sauce will appeal to diners of all races and palates.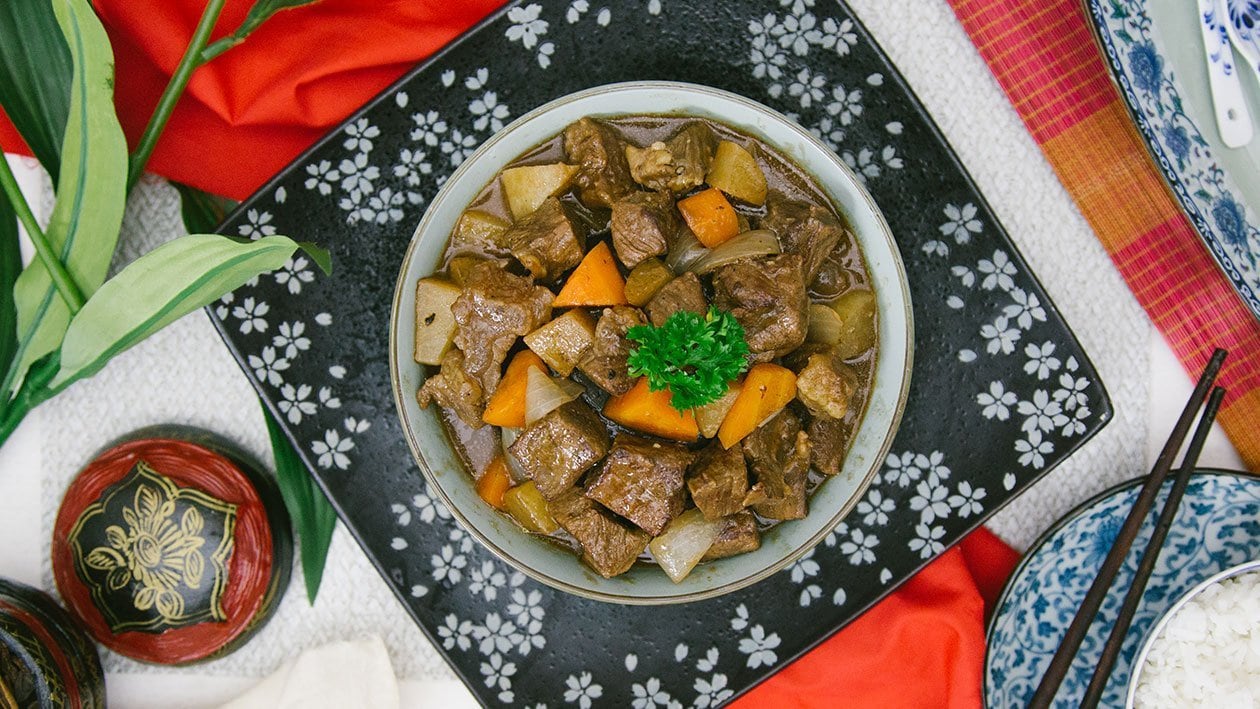 Ingredients
Demi Glace Master Sauce
Braise
Beef (cut 3cm x 3cm)

500.0 g

Carrot (cut 2cm x 2cm)

200.0 g

White Radish (cut 2 cm X 2 cm, deep-fry)

200.0 g

Red Onion, cut into wedges

150.0 g

White Pepper Corn (crushed)

10.0 g
Preparation
Demi Glace Master Sauce

Heat corn oil, then sautéed shallot paste, garlic paste, and ginger paste till fragrant.
Lower down the heat. Add water and Knorr Demi Glace Brown Sauce Mix, and bring to boil.
Let it simmer for 5 minutes

Braise

Pan fried marinade beef and the remaining ingredients till golden brown, then add in Demi Glace Master Sauce
Steam in preheat combi for approximately 2 hours till beef tender, ready to serve.