Bunga Raya Frutas
Hibiscus, a tropical flower, pairs wonderfully with fruits and tea!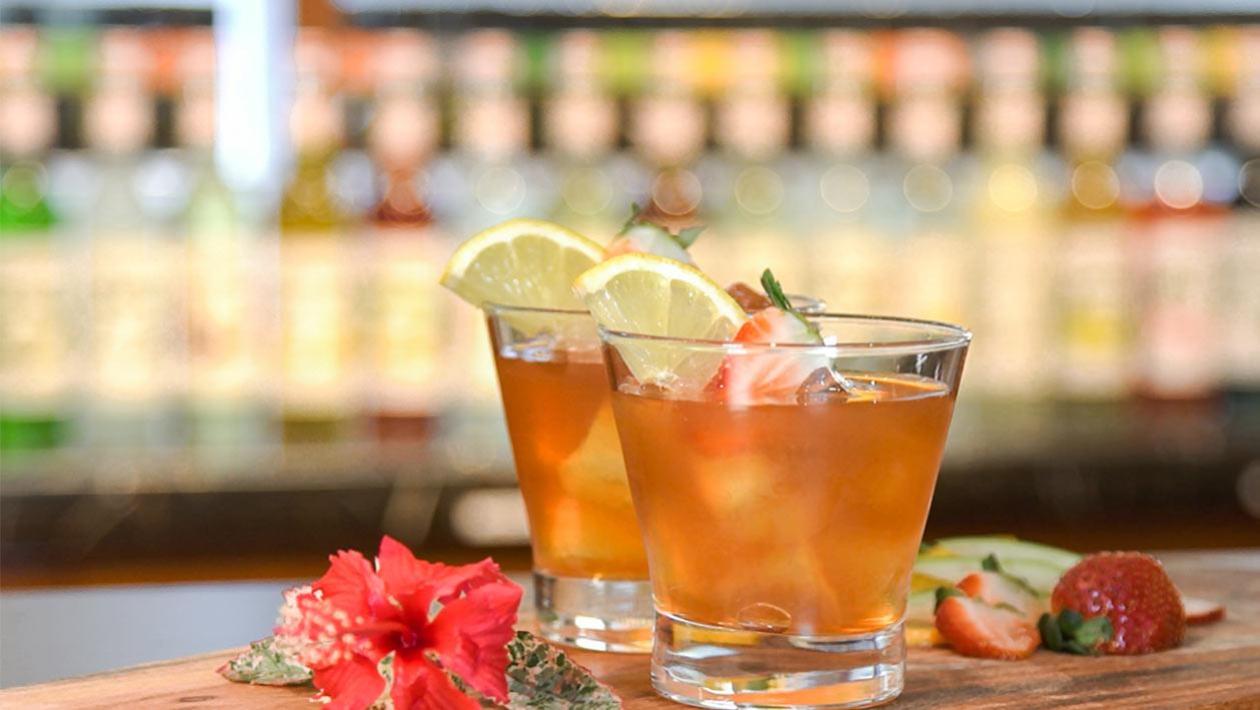 Ingredients
Knorr Lime Powder
Tea
Monin Hibiscus syrup

60 ml

Green Apple (whole fruit), sliced

4 pc

Halves of Strawberry

4 pc

Lemon and Strawberry slices
Preparation
Knorr Lime Powder

Pre-dilute Knorr Lime Powder (2 teaspoons of powder with 6 teaspoons of water). This will give you 30ml of diluted lime powder.

Tea

Pre-brew tea - 2 tea bags in 400ml of boiling water for 4-5mins. Cool and set aside.
Combine 220ml of pre-brewed tea, 30ml of diluted lime powder, Monin syrup, and all the fruits in jar.
Add ice and stir until mixed.
Serve in smaller glasses and garish with lemon and strawberry slices.