Chicken Chop Burger with Oriental Gravy
BBQ Sauce that is versatile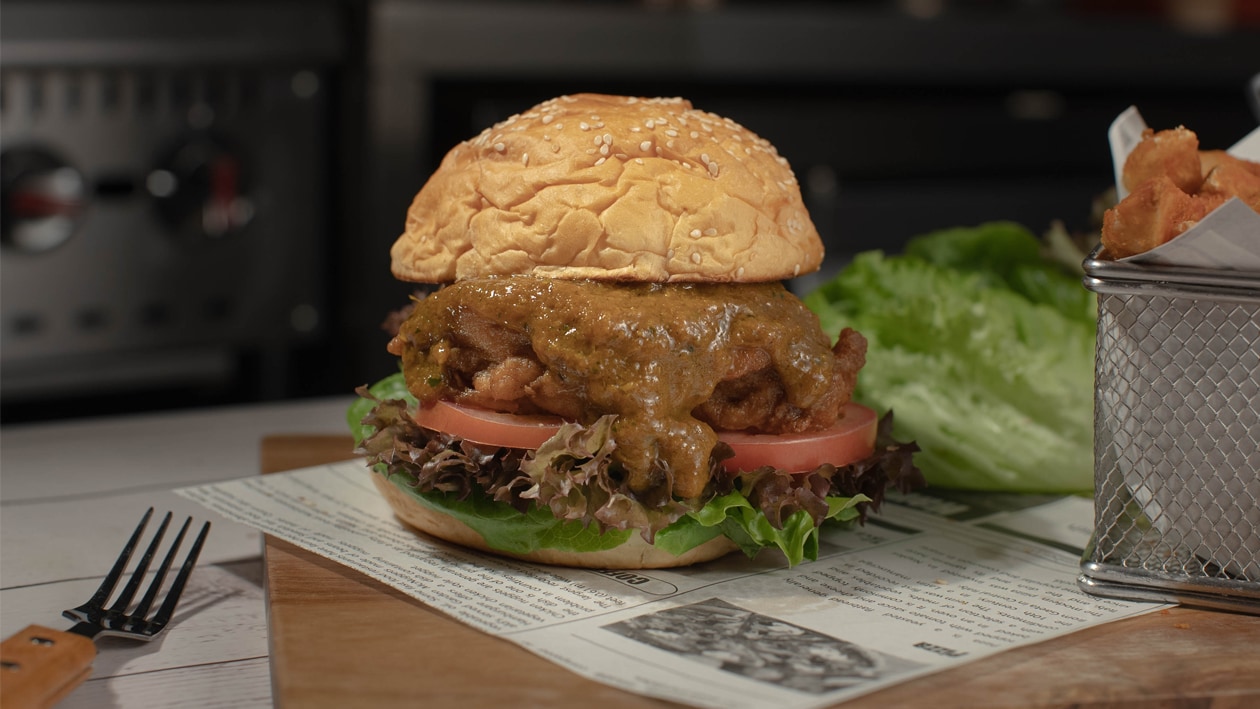 Ingredients
Chicken Chop Burger with Oriental Gravy
Calculate Dish Cost
Total Cost of Ingredients
RM0.45
Base Sauce
Filtered Water
/ml
1000.0 ml
0%
Knorr Demi Glace Brown Sauce Mix 1KG
/g
100.0 g
0%
Seasoning
Tomato Ketchup
/g
60.0 g
0%
LP Worcestershire Sauce
/g
25.0 g
0%
Protein/Sides
Chicken thigh (chicken chop)
/pc
2.0 pc
0%
Side Vegetables (Broccoli, Carrot), blanched (per portion)
/pc
1.0 pc
0%
French Fries (per portion)
/pc
1.0 pc
0%
Total Cost of Ingredients
Cost per Serving
Food Cost Margin
Base Sauce
Seasoning
LP Worcestershire Sauce

25.0 g
Protein/Sides
Chicken thigh (chicken chop)

2.0 pc

Side Vegetables (Broccoli, Carrot), blanched (per portion)

1.0 pc

French Fries (per portion)

1.0 pc
Preparation
Base Sauce

Mix water and Knorr Demi Glace Brown Sauce Mix.

Bring to boil.

Set aside.

Seasoning

Add in the rest of the remaining ingredients.
Set aside.   


Protein/Sides

Deep fry or grill chicken chop.

Deep fry fries and blanch side vegetables to desired doneness.


Final Plating

Plate fried chicken chop along with fries and side vegetables.

Pour over prepared sauce or serve on the side.