Crying Tiger Meat
Grilled marinated beef sirloin with delicious dipping sauce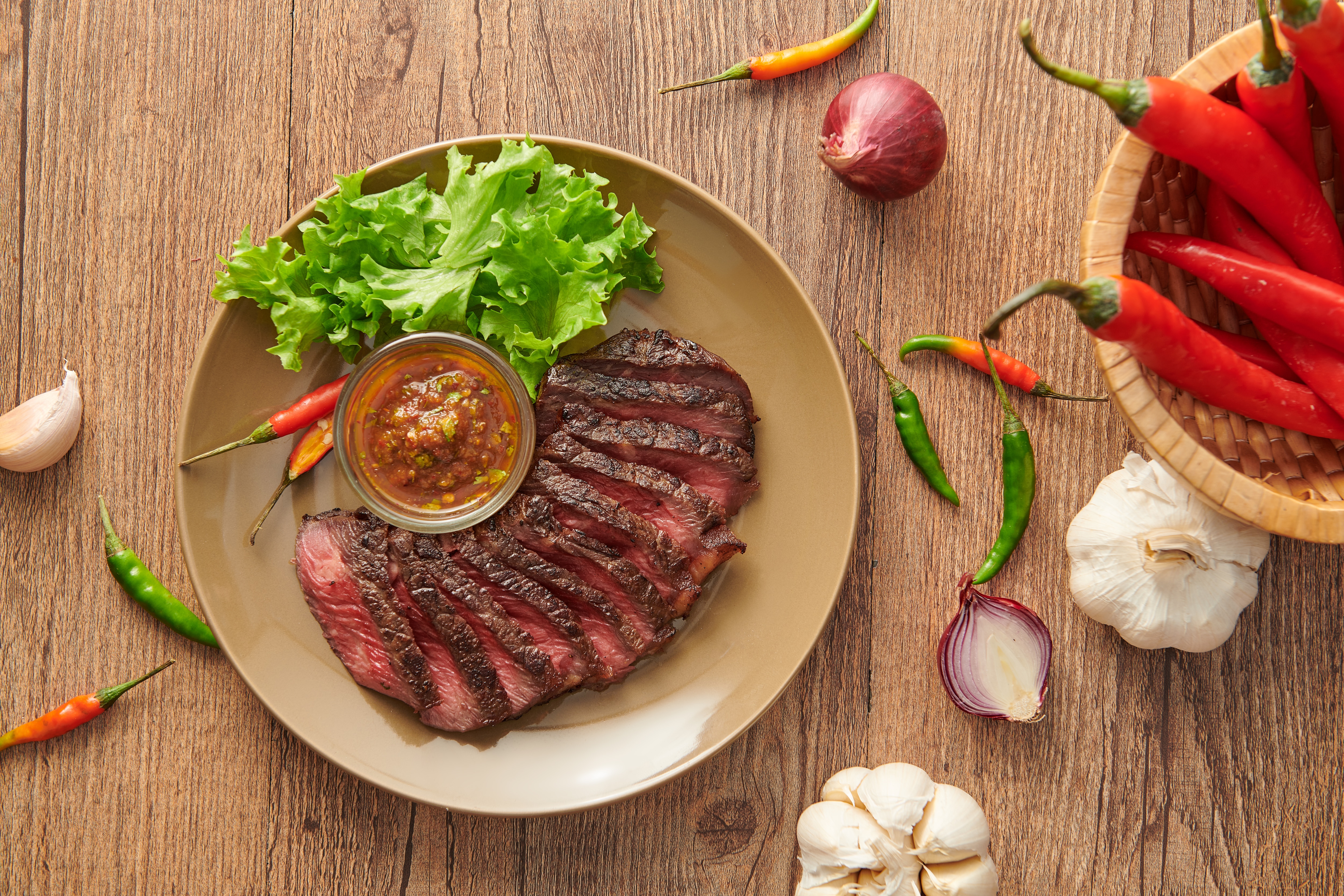 Ingredients
Crying Tiger Meat
Calculate Dish Cost
Total Cost of Ingredients
RM18.99
Beef Marinade
Beef, sirloin steak
/kg
1.0 kg
0%
Black Pepper Powder
/g
2.0 g
0%
Oyster sauce
/g
15.0 g
0%
Knorr Pasti Sedap Pek Peniaga Baru 600G
/g
10.0 g
0%
Crying Tiger Dipping Sauce
Bird's eye chili, smashed
/g
40.0 g
0%
Uncooked rice
/g
25.0 g
0%
Coriander stalks
/g
20.0 g
0%
Shallots, blended
/g
50.0 g
0%
Tamarind Juice
/g
200.0 g
0%
Coriander Leaf, finely chopped
/g
30.0 g
0%
Knorr Pasti Sedap Pek Peniaga Baru 600G
/g
10.0 g
0%
Total Cost of Ingredients
Cost per Serving
Food Cost Margin
Beef Marinade
Beef, sirloin steak

1.0 kg

Black Pepper Powder

2.0 g
Crying Tiger Dipping Sauce
Bird's eye chili, smashed

40.0 g

Coriander Leaf, finely chopped

30.0 g
Preparation
Beef Marinade

1. Mix all marinade ingredients with beef sirloin and let it sit. 

2. Grill meat for 6 minutes and slice the beef sirloin thinly. 

Crying Tiger Dipping Sauce

1. Dry fry rice in a pan and blend to powder.

2. In a mixing bowl, mix together all blended / powdered ingredients.

3. Dissolve with tamarind juice, fish sauce, sugar, chilli flakes, coriander and Knorr Pasti Sedap.

4. Stir well, sauce is ready to serve together with the grilled beef slices.