East West Citrus
Knorr Lime Powder helps balance out the sweetness of the other fruits in this refreshing drink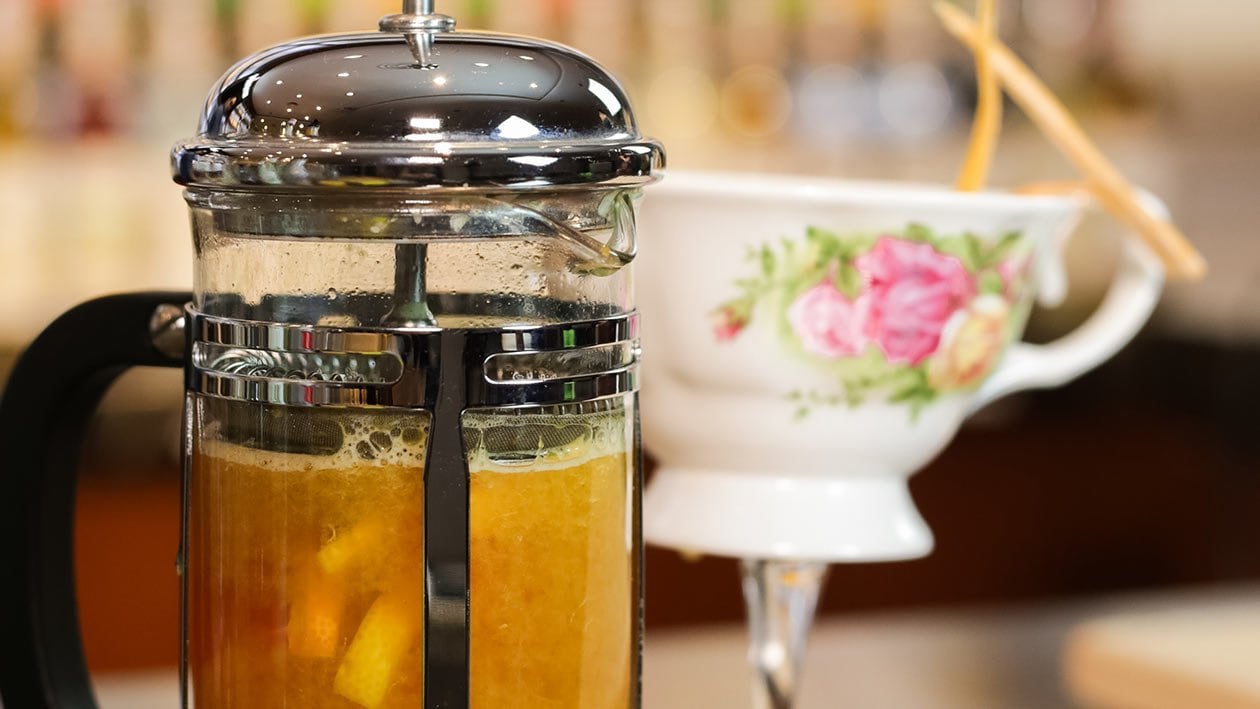 Ingredients
East West Citrus
Calculate Dish Cost
Total Cost of Ingredients
RM0.0
Knorr Lime Powder
Knorr Lime Flavoured Powder 400G
/ml
15.0 ml
0%
Tea
Monin Mango Fruit Mix
/ml
15.0 ml
0%
Monin Sundried Orange Syrup
/ml
15.0 ml
0%
Carte d'Or Honey Flavoured Topping 3kg
/ml
10.0 ml
0%
English Breakfast Envelope Teabags
/ml
100.0 ml
0%
Orange Juice
/ml
100.0 ml
0%
Orange Slice
/pc
1.0 pc
0%
Grapefruit Slice
/pc
1.0 pc
0%
Orange and Grapefruit Slices, for garnish
/g
0.0 g
0%
Total Cost of Ingredients
Cost per Serving
Food Cost Margin
Knorr Lime Powder
Tea
Monin Mango Fruit Mix

15.0 ml

Monin Sundried Orange Syrup

15.0 ml

English Breakfast Envelope Teabags

100.0 ml

Orange and Grapefruit Slices, for garnish
Preparation
Knorr Lime Powder

Pre-dilute Knorr Lime Powder (1 teaspoon of powder with 3 teaspoons of water). This will give you 15ml of diluted lime juice.

Tea

Pre-brew tea - 1 tea bag in 200ml of boiling water for 4-5 mins. Set aside.
Combine 100ml of pre-brewed tea, 15ml of diluted Knorr Lime Powder and other ingredients in a milk pitcher.
Froth until mixture is hot.
Strain and serve liquid in glass.
Garnish the edge of glass with orange and grapefruit slices.