French Bearnaise Sauce
With a twist of Mayonnaise, this French Bernaise Sauce will elevate the taste of your meat.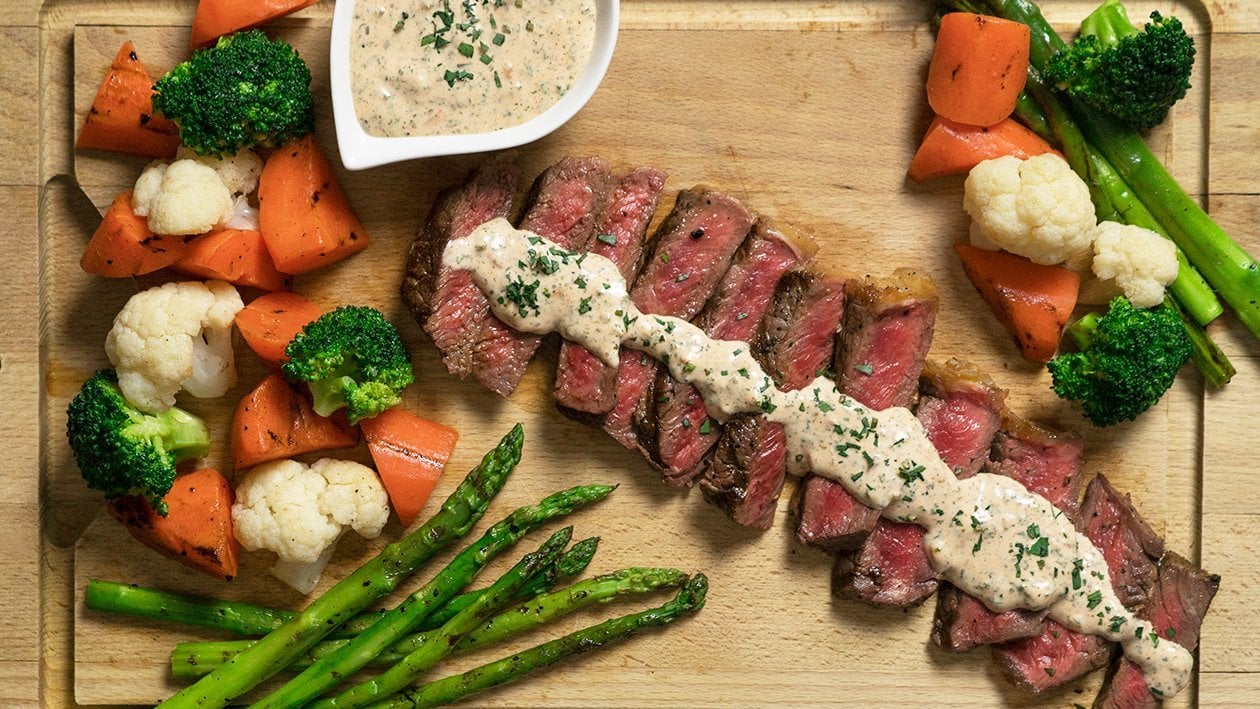 Ingredients
Herbs
Herbs, Tarragon, fresh

43.0 g
Binding
Seasoning
Preparation
Herbs

Heat vinegar over medium heat before adding in the shallot, tarragon.
Let it cook for about 1 minute.

Binding

Once done, pour herbs into a bowl of mayonnaise and add in chopped parsley.
Fold and mix well.

Seasoning

Season to taste with lemon, salt, pepper and cayenne pepper.