Read More
Grilled Vegetable & Mushroom Sandwich with Smoked Chilli Dressing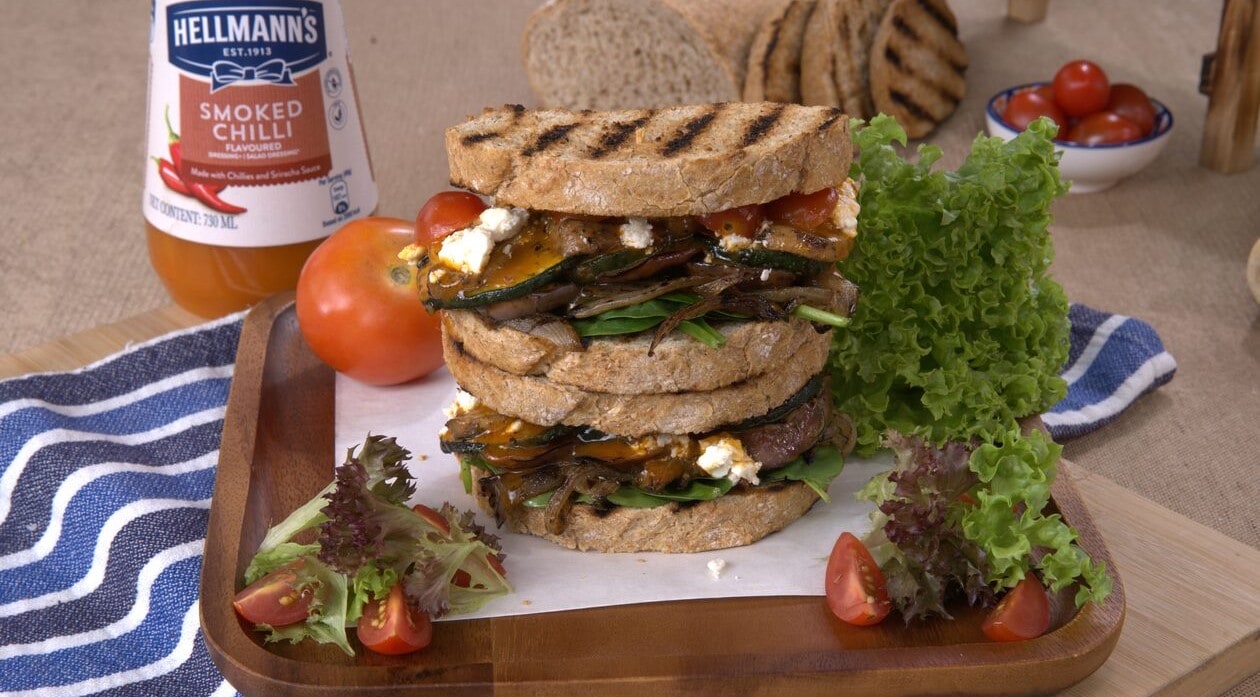 Ingredients
Grilled Vegetable & Mushroom Sandwich with Smoked Chilli Dressing
Calculate Dish Cost
Total Cost of Ingredients
RM12.0
Grilled Vegetables
Zucchini Green(slice)
/g
300.0 g
0%
Long Eggplant
/ml
300.0 ml
0%
Fresh Button Mushroom, sliced
/tsp
300.0 tsp
0%
Onions Caramelised(slice)
/g
400.0 g
0%
KNORR Italian Herb Paste
/g
40.0 g
0%
Toasted Sandwich
Sandwich Bread
/slice
20.0 slice
0%
Sandwich Builds
Feta Cheese(crumble)
/g
200.0 g
0%
Baby Spinach
/g
200.0 g
0%
Cherry Tomato
/g
200.0 g
0%
Hellmann's Smoked Chilli Dressing
/ml
150.0 ml
0%
Total Cost of Ingredients
Cost per Serving
Food Cost Margin
Grilled Vegetables
Zucchini Green(slice)

300.0 g

Fresh Button Mushroom, sliced

300.0 tsp

Onions Caramelised(slice)

400.0 g

KNORR Italian Herb Paste

40.0 g
Toasted Sandwich
Sandwich Bread

20.0 slice
Sandwich Builds
Feta Cheese(crumble)

200.0 g
---
Grilled Vegetables

15 minutes

Premix Knorr Italian Herb Paste with corn oil. Then, marinate the vegetables with it before grilling to perfection.


Toasted Sandwich

Grilled the sandwich bread slice to crispy and golden brown. Set aside.


Sandwich Builds

Layered toasted bread with grilled vege, spinach, tomatoes and feta.

Drizzle with Hellmann's Smoke Chilli Dressing.

Serve with fries on the sides.