Jungle Grey Ice
The citrus notes of Lipton Earl Grey mix well with the fresh citrus ingredients of this drink.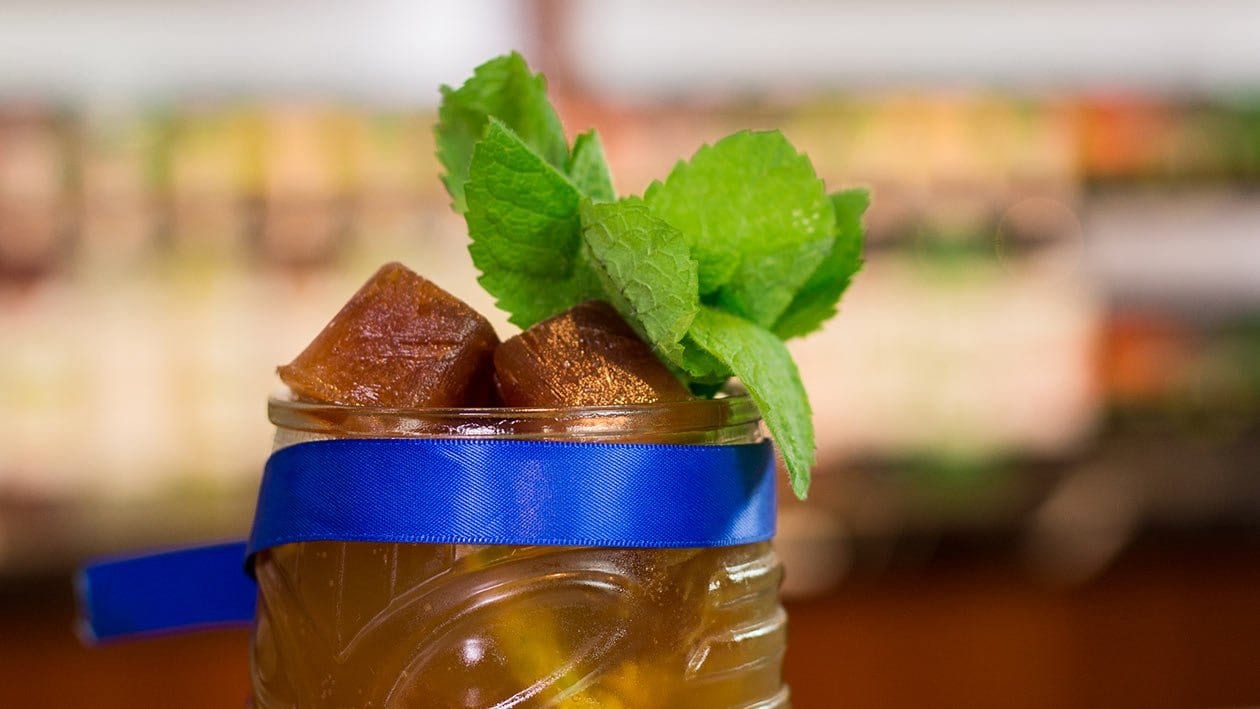 Ingredients
Earl Grey Ice Cubes
Knorr Lime Powder
Tea
Monin Passion Fruit Syrup

30.0 ml

Monin Lemonade Concentrate

10.0 ml
Preparation
Earl Grey Ice Cubes

Pre-brew tea - 1 tea bag in 200ml of boiling water for 4-5 mins. Let cool.
Pour 200ml of pre-brewed tea in ice cubes to make Earl Grey ice cubes.

Knorr Lime Powder

Pre-dilute Knorr Lime Powder (1 teaspoon of powder with 3 teaspoons of water). This will give you 15ml of diluted lime juice.

Tea

In a serving glass, combine syrup, 10ml diluted lime powder, Monin passion fruit syrup, and soda.
Add Earl Grey ice cubes to serving glass.
Add in Monin lemonade concentrate.
Garnish with mint leaf and passion fruit seeds.