Lamb Kaldereta
Tender diced lamb in a fragrant brown sauce stew
Western
Main Course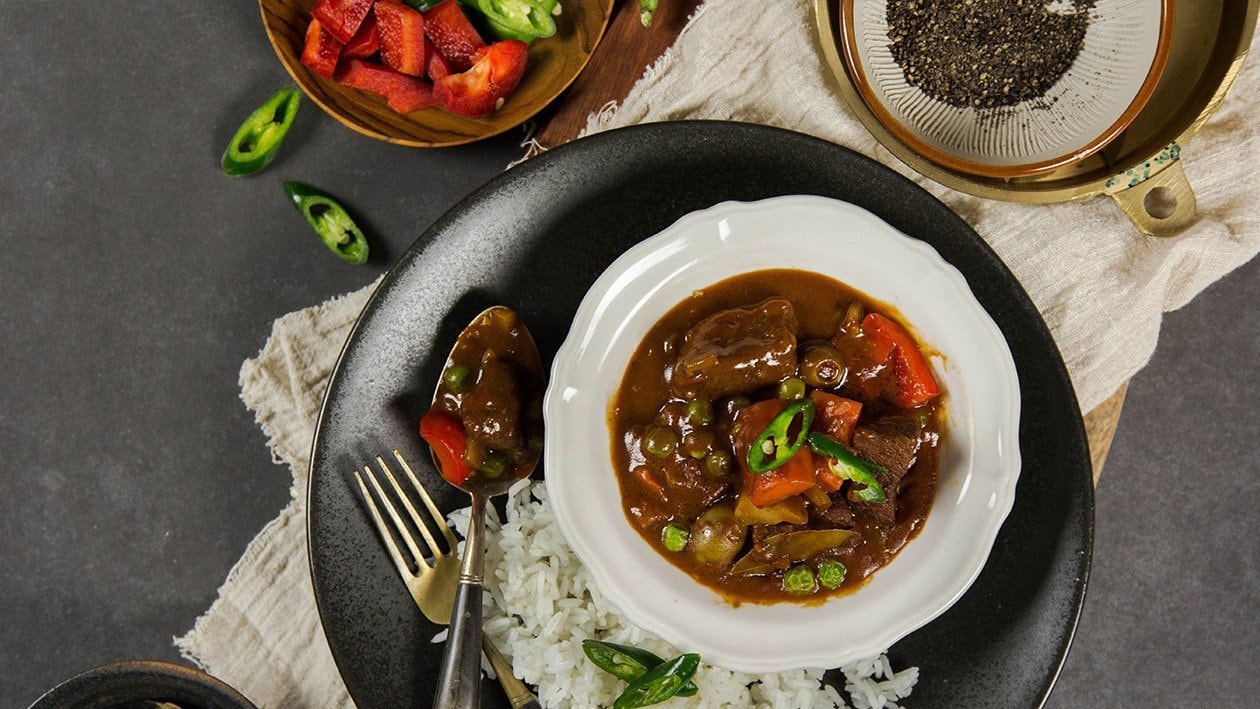 Ingredients
Lamb Kaldereta
Calculate Dish Cost
Total Cost of Ingredients
RM0.0
Preparing the Demi Glace Sauce
Knorr Demi Glace Brown Sauce Mix 1kg
/g
100.0 g
0%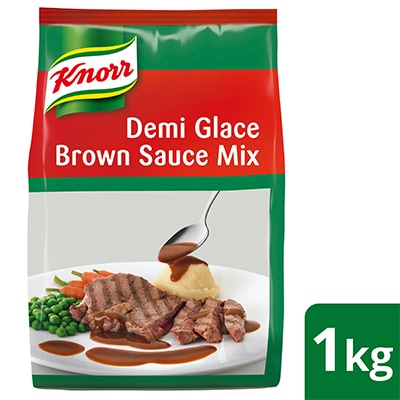 Filtered Water
/ml
1500.0 ml
0%
Preparing the Marinated Lamb
Garlic, chopped
/g
60.0 g
0%
Bev, Lime juice
/g
60.0 g
0%
Lamb (cubes)
/g
1200.0 g
0%
Preparing the Lamb Kaldereta
Yellow Onion, chopped
/g
200.0 g
0%
Knorr Tomato Paste 4.5kg
/g
80.0 g
0%

Knorr Pronto Italian Tomato Sauce 2kg
/g
150.0 g
0%

Unsalted Butter
/g
60.0 g
0%
Potatoes, cubed
/g
200.0 g
0%
Carrots, cubed
/g
200.0 g
0%
Veg, Capsicum, Red
/g
100.0 g
0%
Knorr Chicken Stock 500g
/g
10.0 g
0%

Green Chilli (chunks)
/g
70.0 g
0%
Total Cost of Ingredients
Cost per Serving
Food Cost Margin
Preparing the Demi Glace Sauce
Preparing the Marinated Lamb
Preparing the Lamb Kaldereta
Yellow Onion, chopped

200.0 g

Veg, Capsicum, Red

100.0 g

Green Chilli (chunks)

70.0 g
Preparation
Preparing the Demi Glace Sauce

Dissolve Knorr Demi Glace in Filtered Water and set Aside.

Preparing the Marinated Lamb

In a bowl, mix Garlic, Soy Sauce, Lime Juice, Corn Oil and Lamb cubes and set aside for 1 hour.
1 hour later, sear lamb in hot pan thoroughly and set aside.

Preparing the Lamb Kaldereta

In a separate pot, heat up butter, saute Onion and Garlic till fragrant.
Add in Bay Leaf, Knorr Tomato Paste, Knorr Italian Tomato Sauce, Filtered Water.
Add in the Demi Glace Sauce.
Add in Potato, Carrot, Green Peas, Red Capsicums, Knorr Chicken Stock and Green Chilli.