Lamb Shank Tikka Masala with Mashed Potato
This succulent lamb shank goes perfectly with a curried mashed potato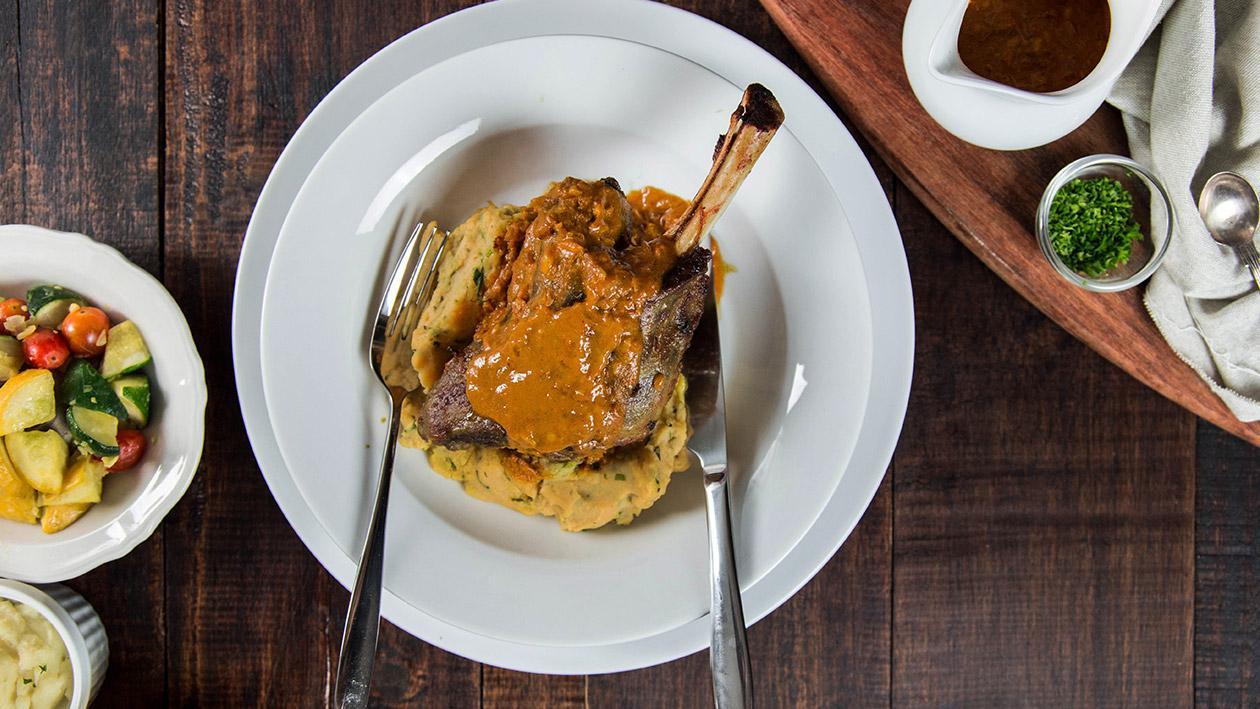 Ingredients
Preparing the Marinated Lamb
Coriander Leaf, chopped

35 g
Preparing the Lamb Sauce
Onions, finely chopped

200 g

Garlic, finely chopped

30 g
Preparing the Curried Mashed Potato
Preparation
Preparing the Marinated Lamb

Mix Lady's Choice Real Mayonnaise, Ginger, Garlic, Coriander Leaves, Tikka Masala Powder, Lime Juice, Knorr Chicken Stock.
Apply onto Lamb and steam bake lamb at 140 Degree Celsius for 60mins.

Preparing the Lamb Sauce

In a pot, heat up margarine, and saute onion, garlic till fragrant.
Add in Tikka Masala Powder, Brown Sugar, Full Cream Milk, Filtered Water, Salt, Knorr Pronto Italian Tomato Sauce, Knorr Chicken Stock.

Preparing the Curried Mashed Potato

Bring Water to boil, add in Knorr Chicken Stock and Curry Powder.
Turn off fire, add in milk and coriander leaves.
Pour the dilution into a bowl of Knorr Mashed Potato. Stir well to dissolve.
Plate accordingly.