Lau Sa Bao
Warm, sweet and pillowy, traditional Chinese Custard Buns are a popular dimsum selection.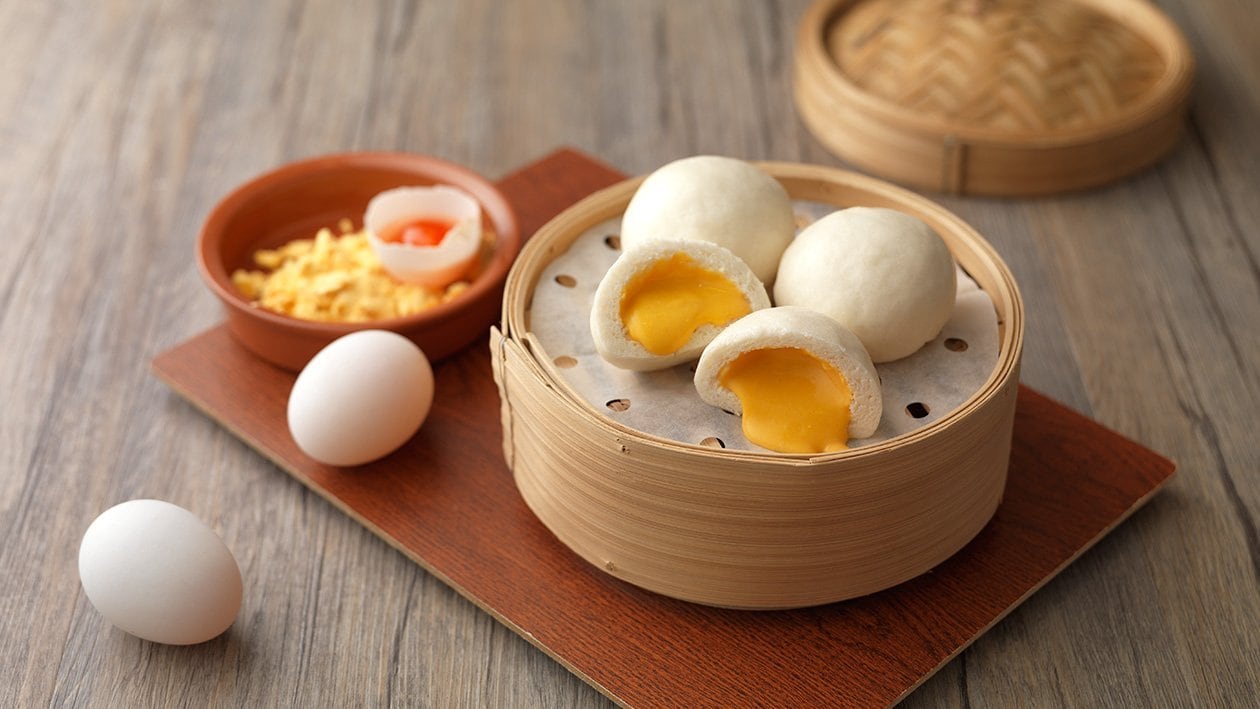 Ingredients
Lau Sa Bao Dough
"Lau Sa Bao" Filling
Preparation
Lau Sa Bao Dough

Mix well all ingredients and knead thoroughly. Allow to rest for 40 minutes.
Knead and portion as required(20 gm per dough).

"Lau Sa Bao" Filling

Soften butter till liquid, add remaining ingredients.
Mix well and allow to rest in refrigerator for 24 hours.
Shape and mould as required (recommended: 20gm).

Steam

Steam in preheat stemer for 5 minutes.