Loaded Fries with Chili Con Carne
Chili con carne, meaning "chili with meat", is a spicy stew containing chili peppers, meat, tomatoes and kidney beans. Serve this with fries to offer an interesting side order in your menu.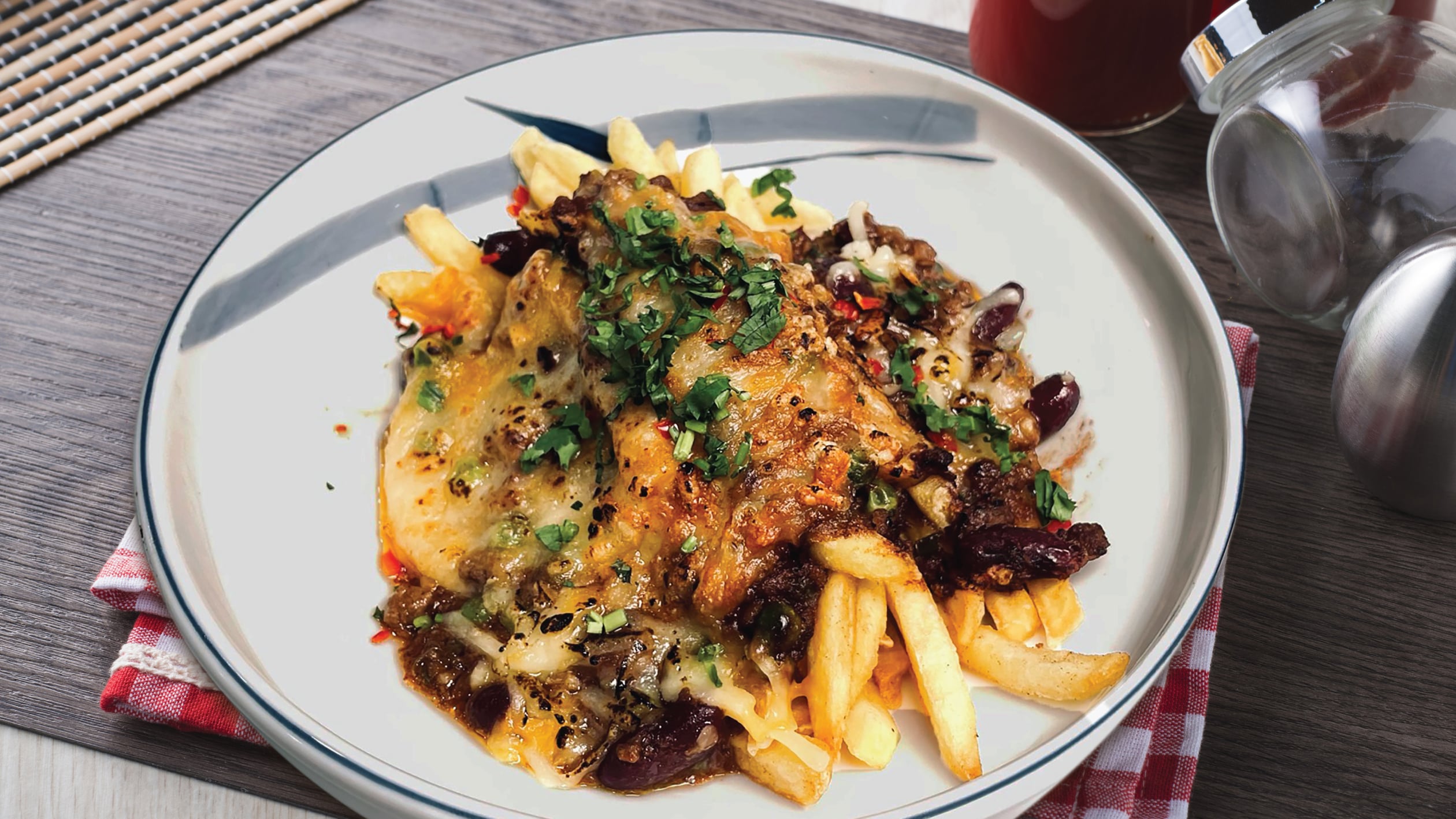 Ingredients
Base Sauce
Chili Con Carne
Red Onion, sliced

100.0 g

Black Peppercorn, ground

3.0 g

Minced Beef, cooked

300.0 g

Kidney Beans, canned

100.0 g

Veg, Green peas, frozen

100.0 g
To Serve
Misc, French fries, frozen

500.0 g

Mozzarella Cheese

100.0 g
Preparation
Base Sauce

Combined all ingredients and bring to boil.Lower down the heat, and then simmer for approximately 3 minutes. 
Once done, remove from heat and set aside.  

Chili Con Carne

Saute "Aromatic" ingredients and minced beef. 
Keep stirring till ingredients are cooked.Add in prepared "Base Sauce" and keep stirring.
Bring sauce to boil and simmer for at least 10 minutes with low heat.  

To Serve

Arrange deep-fried fries on the plate. Pour prepared chili con carne onto the potato fries.
Sprinkle some mozzarella, and then bake in preheated oven at approximately 170° C for 10 minutes.