Lotus Bamboo Rice
Steaming lotus yam rice in bamboo brings out the fragrance of the rice.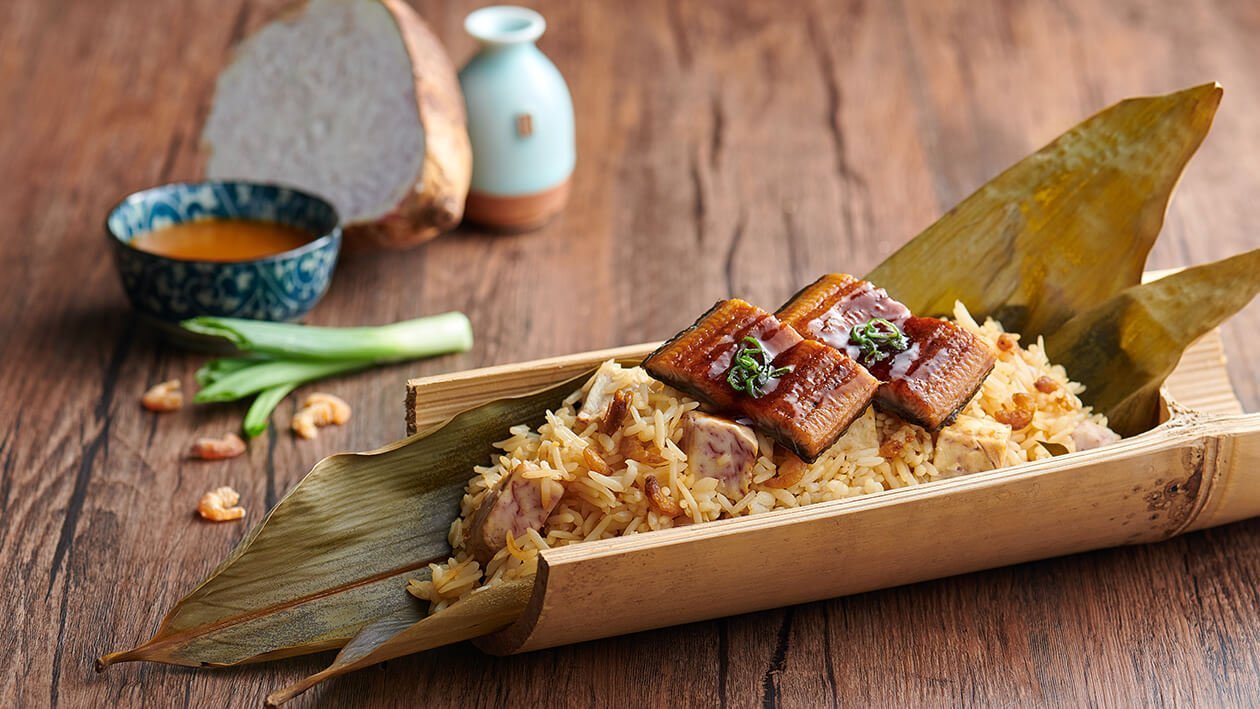 Ingredients
Flavoured Rice
Fragrant Rice, cooked

500 g

Yam, cube cut, deep-fried

350 g
Garnish
Char Siew Chicken (out store)

200 g

Dry Shrimp, deep-fried

20 g

Salted Egg Yolk, steamed

5 pc
Bamboo Rice Build
Preparation
Flavoured Rice

Mix well cooked ingredients.

Garnish

Bamboo Rice Build

Wrap the flavoured rice with bamboo leafs and place in bamboo.
Steam for approximately 30 minutes. Add "Garnish" and serve.