Minced Beef, Goat's Cheese and Bell Pepper Lasagna Roll Ups
Add a twist to run-of-the-mill Pasta Recipes by rolling up this glorious Lasagna noodle and filling it up with a rich meaty red sauce, a dash of Goat's Cheese, and a generous helping of white cream sauce.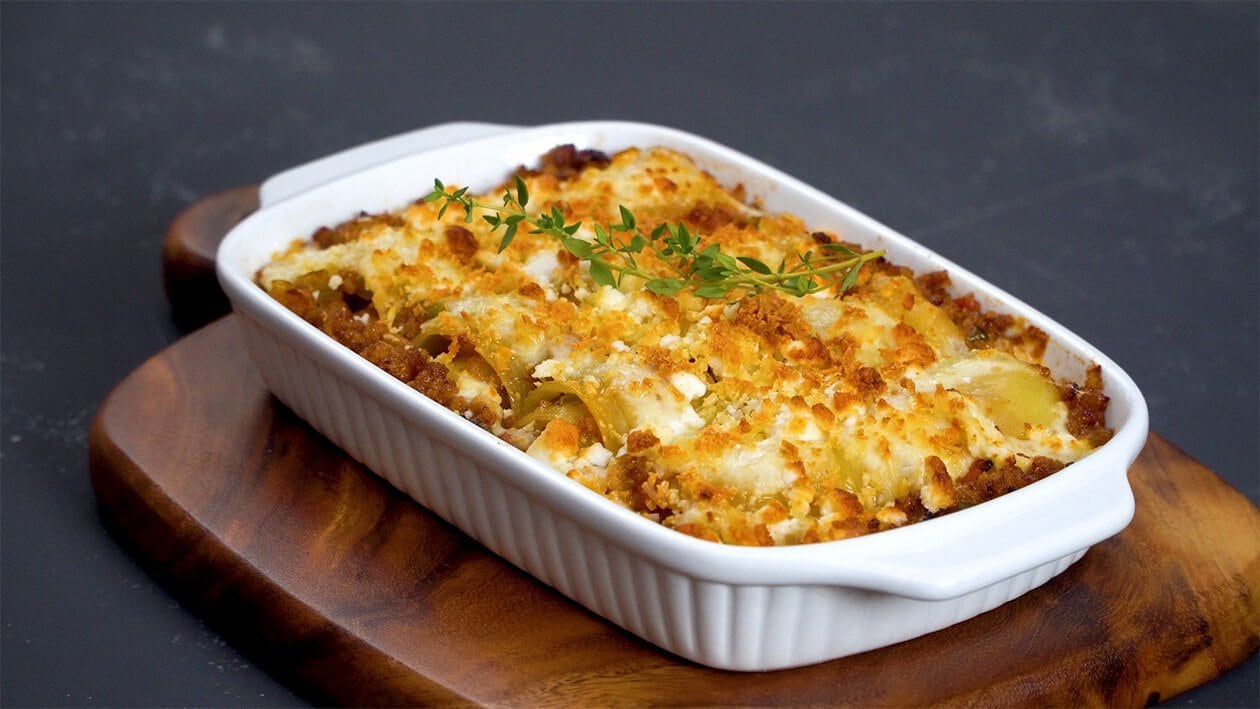 Ingredients
Tomato Sauce
White Onion, minced

170.0 g

Garlic Cloves, minced

3.0 pc

Yellow Bell Peppers, diced

85.0 g

Green Bell Peppers, diced

85.0 g
Bechamel Sauce
Serving
Cooked Lasagna Noodles

10.0 pc

Cheese cheddar, shredded

170.0 g
Preparation
Tomato Sauce

Set your heat to medium. In a pot, add your Cooking Oil, then sauté Onions until translucent.
Toss in Bell Peppers and continue to sauté until crisp-tender.
Add in Garlic and continue to stir for 3 minutes, or until fragrant.
Then place in your Ground Beef and keep mixing, until the meat is cooked, and then add in KNORR Tomato Pronto.
Season with KNORR Chicken Seasoning Powder and Pepper to taste.
Place in your Brown Sugar and stir until sauce comes to a boil. Take off heat and set aside.

Bechamel Sauce

Bring heat to medium. Pour in milk and KNORR Cream Soup Base, then mix until there are few or no lumps in the sauce.
Add in Parmesan and Mozzarella cheese and continue to stir until cheese has fully melted. Do not let the sauce boil.

Serving

Get one cooked lasagna noodle and spread the red sauce evenly on one side of the noodle.
Add the Bechamel sauce, then top with shredded Cheddar Cheese and crumbled Goat Cheese.
Carefully roll your noodle. Do not let it tear.
Place finished rolls on a baking sheet and bake in preheated oven at 350°F, or until the cheese has melted.
Transfer to a plate, then garnish with parsley.