Oxtail Soup
A homely soup that will warm your diners
Western
Main Course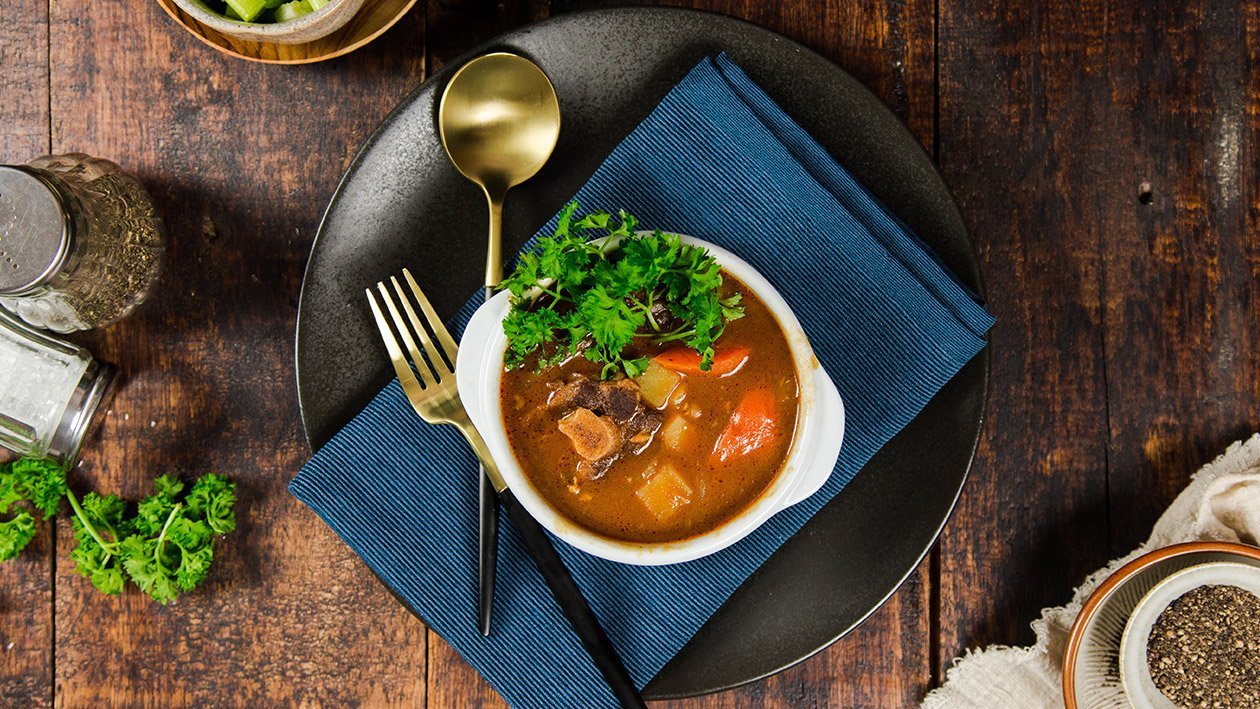 Ingredients
Oxtail Soup
Calculate Dish Cost
Total Cost of Ingredients
RM8.0
Preparing the Demi Glace Sauce
Knorr Demi Glace Brown Sauce Mix 1kg
/g
80.0 g
0%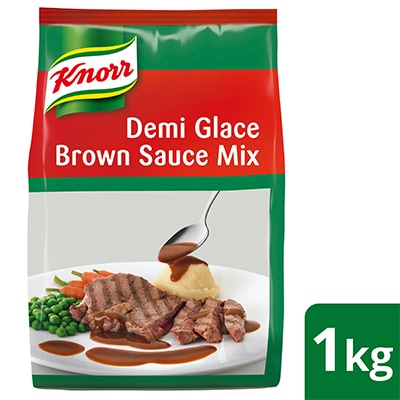 Filtered Water
/ml
3800.0 ml
0%
Preparing the Oxtail Soup
Herbs, Bay leaves
/pc
2.0 pc
0%
Yellow Onion
/g
150.0 g
0%
Knorr Tomato Paste 4.5kg
/g
80.0 g
0%

Knorr Italian Herb Paste 1.5kg
/g
25.0 g
0%

Potatoes, cubed
/g
200.0 g
0%
Carrots, cubed
/g
200.0 g
0%
Celery (cubes)
/g
200.0 g
0%
Onion, cubes
/g
200.0 g
0%
Total Cost of Ingredients
Cost per Serving
Food Cost Margin
Preparing the Demi Glace Sauce
Preparing the Oxtail Soup
Preparation
Preparing the Demi Glace Sauce

Dissolve Knorr Demi Glace in Filtered Water and set Aside.

Preparing the Oxtail Soup

In a pot, heat up Corn Oil and saute Bay Leaf, Yellow Onion, Carrots, Garlic, Celery, Knorr Tomato Paste, Knorr Italian Herb Paste.
Add in Oxtail and Filtered Water and bring to boil for 1 hour.
Add Demi Glace Sauce, Potatoes, Carrots, Celery, Onions into stock and reduce to thicken.
Add Parsley for garnishing.