Pasta Arrabiata With Anchovies and Pecorino
This fiery red pasta gets a delicious umami kick from the anchovies and pecorino cheese.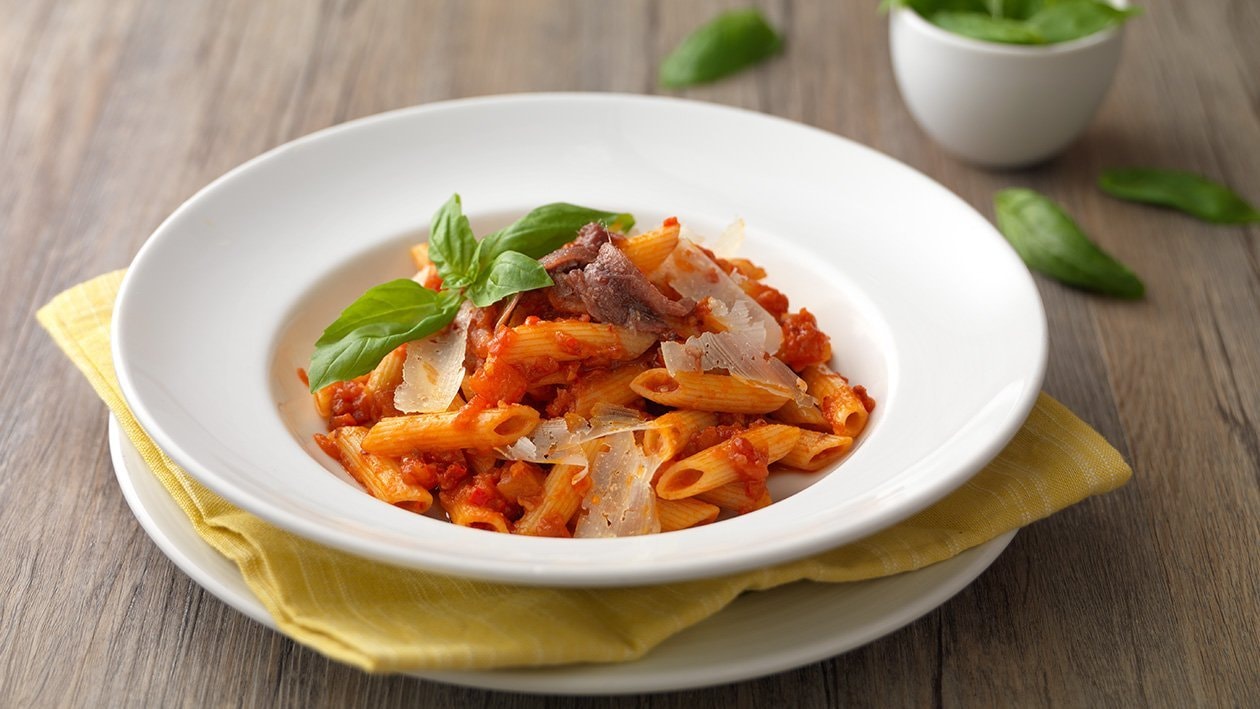 Ingredients
Cook Pasta
Sauce
Red Chillies, chopped

250.0 g
Preparation
Cook Pasta

Boil the pasta el dente in water with salt until 3/4 of the cooking time.
Mix with some olive oil and let it cool down on a tray.

Sauce

Fry the onion and garlic in olive oil.
Add the chopped chilies and stew for 3 minutes on a slow fire.
Add the Knorr Pronto Italian Tomato Sauce simmer for 5 minutes.
Season with salt and black pepper.

Assemble

Reheat the pasta in the sauce, let the sauce soak into the pasta.
Plate the pasta penne and decorate with anchovies fillet for a nice salty taste.
Finish with thin slices of pecorino cheese and fresh basil.
Add a few extra drops of olive oil on top. Ready to serve.