Pasta with Mussels, Tomato and Olives
Capture the freshness of the sea with this light and refreshing pasta dish made with Knorr Pronto Tomato Sauce.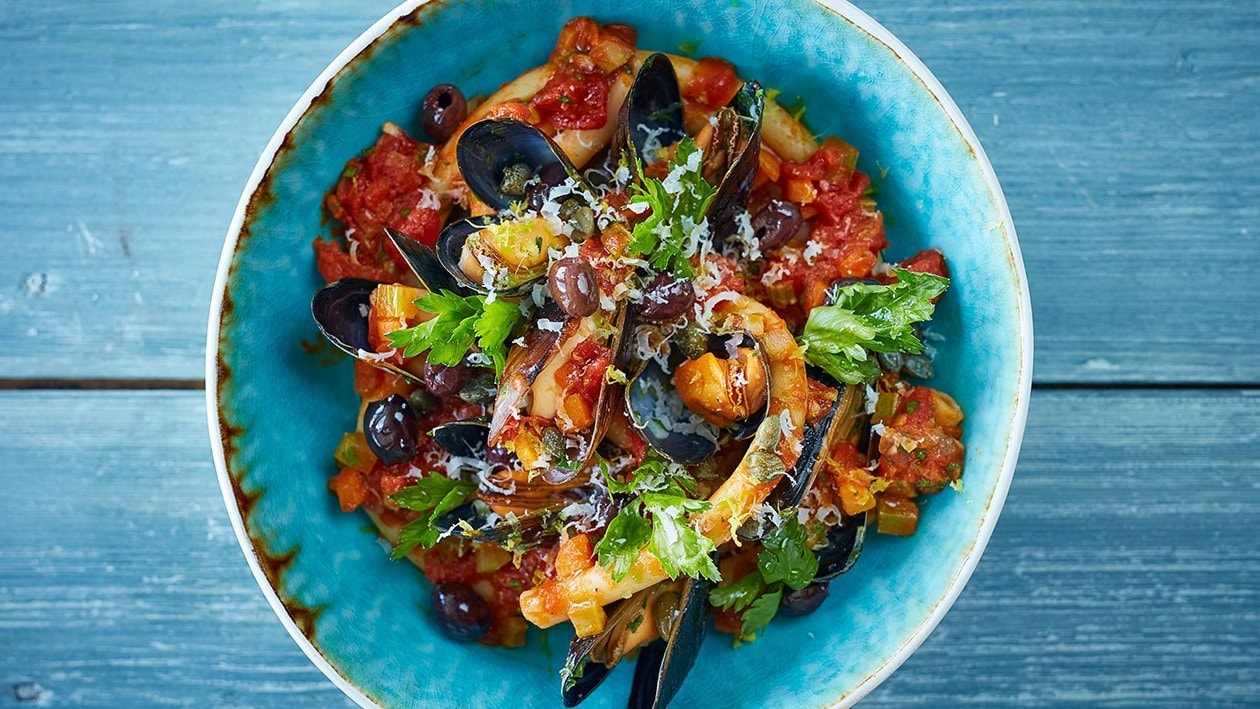 Ingredients
Pasta
Tomato Sauce
Plating
Preparation
Pasta

Boil the paste Al dente in water with salt until 3/4 cooked.

Tomato Sauce

Roast the garlic in the oven at 150ᵒC until the garlic is puffed and soft. Chop and keep aside.
Saute onion, celery and carrot in oilve oil.
Add chopped roasted garlic.
Add Knorr Tomato Italian Tomato Sauce and simmer for 5mins.
Season the sauce with salt and black pepper.
Bring the mussels into the sauce and boil until they are opening.
Squeeze some lime juice.
Mix with pasta and serve.

Plating

Spoon the pasta and mussels in deep plate.
Decorate with the olives and capers.
Finish with parsley and grated parmesan cheese.