Potato and Caramelised Onion Salad with Tempeh
This healthy yet delicious salad bowl will definitely attract health-conscious diners! Made with ingredients that are rich in Vitamin C and proteins, this dish is great at boosting one's immune system.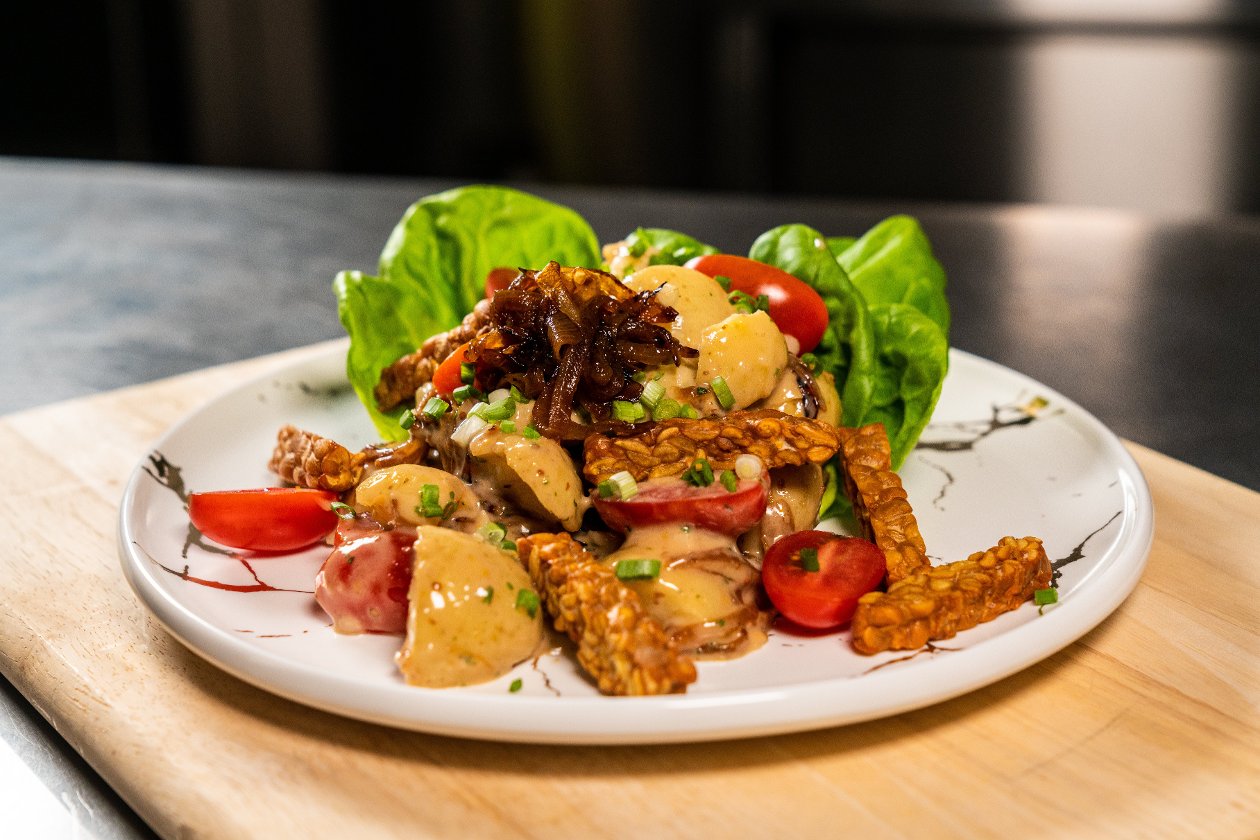 Ingredients
Salad
Yellow Onion, sliced

150.0 g

Cherry Tomatoes, cut in half

150.0 g

Freshly Chopped Parsley

2.0 g
To Assemble
Butterhead Lettuce, shredded

133.0 g

Spring Onion, chopped

150.0 g
Preparation
Salad

Boil potatoes until cooked.
Cook yellow onion until caramelized.
Add in cooked potato, caramelized onion and all "Salad" ingredients into mixing bowl to mix well.
Chill Salad for 2 hours before serving.

To Assemble

Fill base of plate with shredded butterhead lettuce
Topitwith chilled potato salad.
Garnish with baked tempeh and spring onion.