Potato Croquettes with Chicken Ham and Mozzarella
Croquettes are one of the simplest things you can make that are guaranteed a crowd favourite.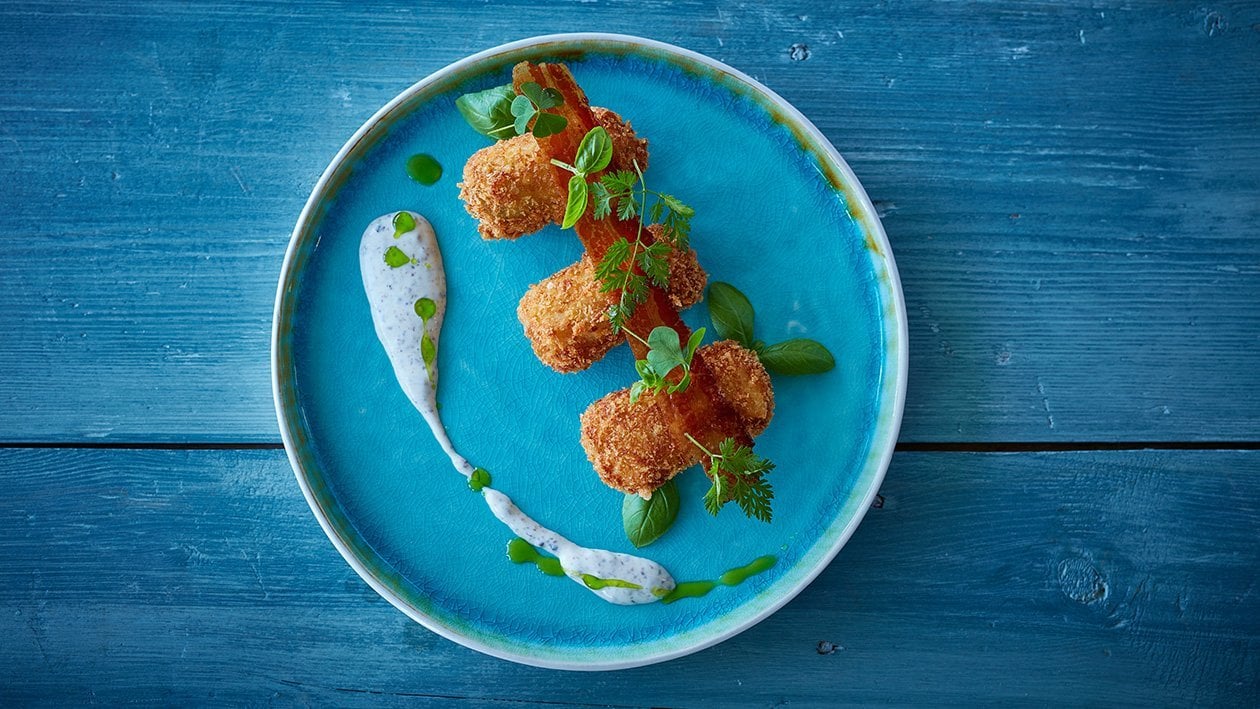 Ingredients
Potato Croquettes
Mozzarella Cheese

225.0 g
Coating
Flour, Starch, Wheat

300.0 g

Cooking Oil (for deep frying)
Garnish
Serving
Preparation
Potato Croquettes

Cut the ham and mozzarella in small cubes and chop the parsley.
Mix with prepared Knorr Potato Flakes (room temperature) and season with some black pepper.
Put the mixture in a piping bag and squeeze shapes of long cylinders on an oven tray and cover with baking paper.

Coating

Coat the croquettes in 3 steps: (Flour - Egg Wash - Breadcrumbs)
After coating set for half an hour in the fridge.
Deep-fry the croquettes in 180°C boiling oil until they are golden brown color and make sure are hot inside so the mozzarella runs out when break the croquettes.

Garnish

Clean the Pomegranate.
Cut the tomatoes into different shapes (halved, sliced, cubes).

Serving

Serve 3 Croquettes per portion and garnish with fresh herbs.
Serve with Lady's Choice Honey Mustard Dressing.