Pulled Chicken, Fried Mash Bombs with Chickpea Lemon Salsa
Delicious picante pulled chicken with fiery mash bombs served with a robust flavoursome chickpea and lemon salsa.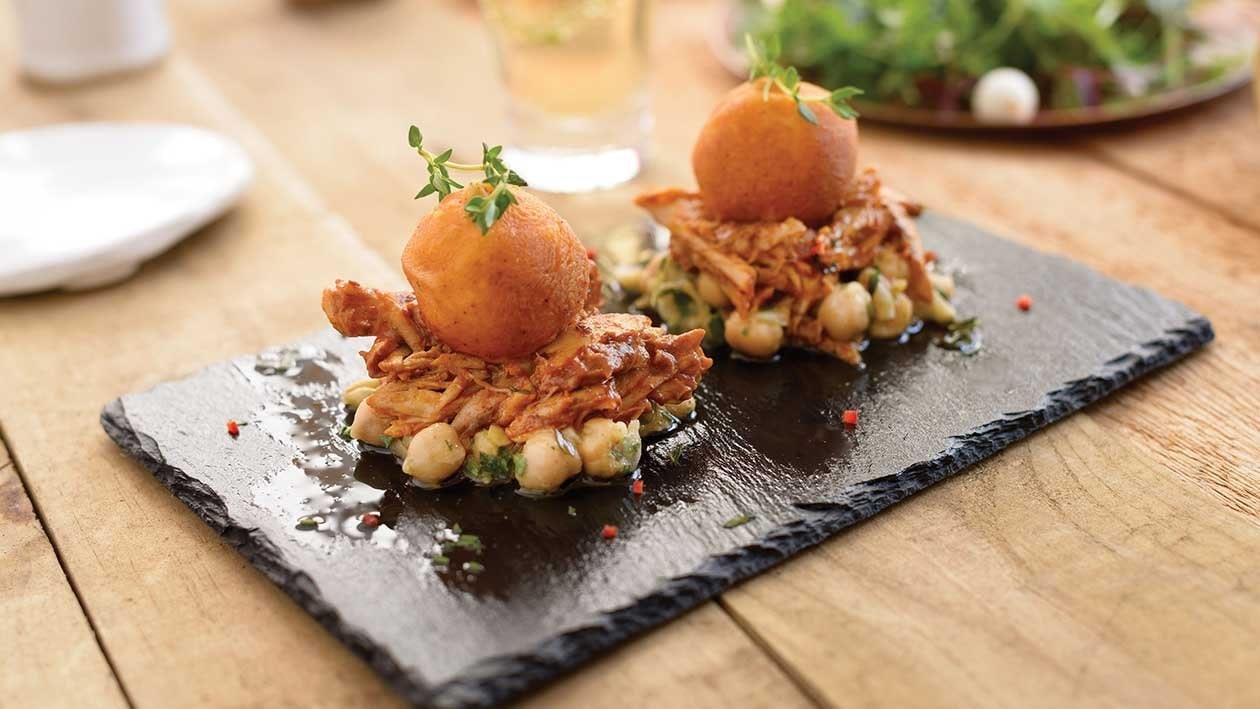 Ingredients
Pulled Chicken Preparation
Fried Mash Bombs
Chickpea Lemon Salsa
Chick Pea, in can

350.0 g

Fruits, Lemon Zest

1.0 pc

Garlic, finely chopped

5.0 g

Lady's Choice Signature Dressings

80.0 g
Preparation
Pulled Chicken Preparation

Butterfly cut into the chicken and place in a roasting dish.
Mix together all the remaining ingredients and pour over the chicken and cover with foil.
Bake 2 hours in the oven for 2hours at 160ᵒC.
Then remove the foil and bake for another 40minutes at 180ᵒC. Once cooked, removed from oven and set aside.
Bring water to the boil, add in Knorr Demi Glace Brown Sauce.

Fried Mash Bombs

Roll the mash into 25gm balls, and place in the chiller for 20minutes covered.
Dip the mash ball into egg wash and then into Knorr Tepung Goreng Ayam breading. Deep fry to golden brown.

Chickpea Lemon Salsa

Combine all the ingredients together and season to taste.