Read More
Salmon Pokebowl with Nori Miso Ponzu Dressing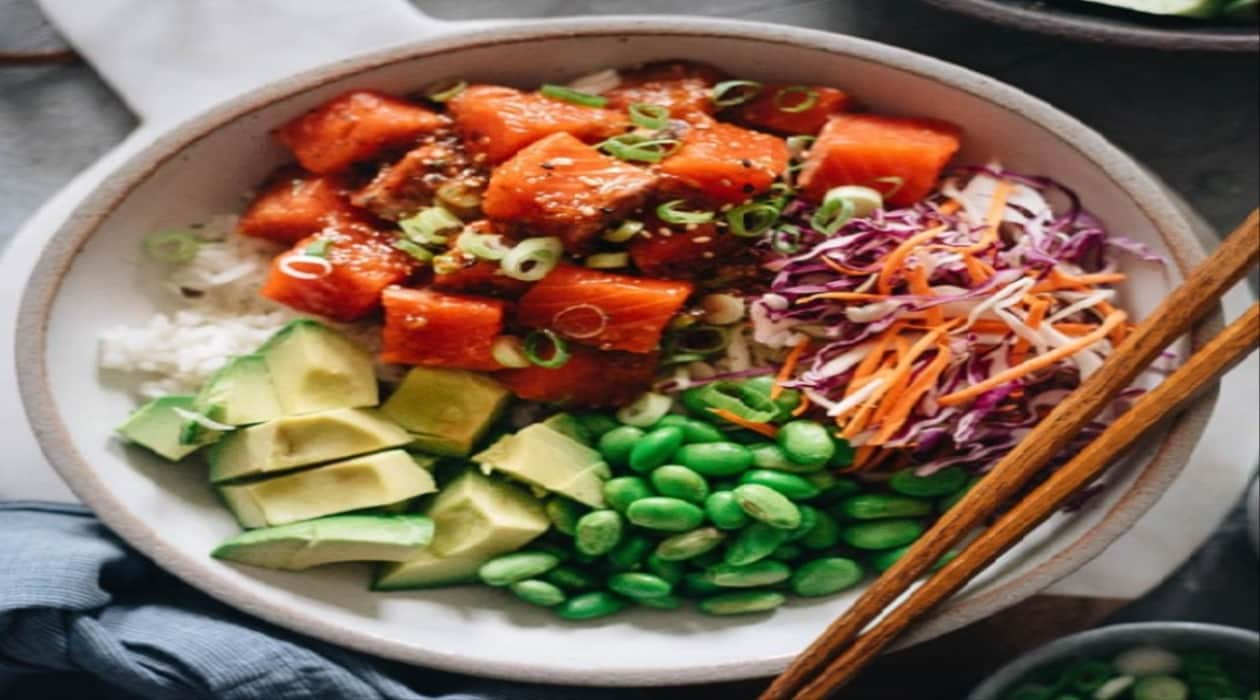 Ingredients
Salmon Pokebowl with Nori Miso Ponzu Dressing
Calculate Dish Cost
Total Cost of Ingredients
RM6.0
Rice
RiceShort Grain
/g
500.0 g
0%
Filtered Water
/ml
500.0 ml
0%
Nori Miso Ponzu Dressing
Miso Ponzu Dressing
/ml
200.0 ml
0%
Wasabi paste
/g
20.0 g
0%
Knorr Rock Sugar Honey 3kg
/g
30.0 g
0%
Salmon filletFresh (cube)
/g
300.0 g
0%
To Serve
Kyuri (slice)
/g
200.0 g
0%
Riped Avocados(slice)
/g
120.0 g
0%
Purple Cabbage(shred)
/g
100.0 g
0%
Carrots(shred)
/g
50.0 g
0%
Cherry Tomato
/g
100.0 g
0%
Veg, Pickled Ginger
/g
100.0 g
0%
Pickle Radish
/g
150.0 g
0%
Black Sesame Seed
/g
10.0 g
0%
Spring Onions
/g
50.0 g
0%
Total Cost of Ingredients
Cost per Serving
Food Cost Margin
Rice
Nori Miso Ponzu Dressing
Miso Ponzu Dressing

200.0 ml

Salmon filletFresh (cube)

300.0 g
To Serve
Riped Avocados(slice)

120.0 g

Purple Cabbage(shred)

100.0 g

Veg, Pickled Ginger

100.0 g
---
Rice

20 minutes

Steam rice with water. After cooked, toss rice with premixture of vinegar, sugar and salt.


Nori Miso Ponzu Dressing

Mix Hellmann's Miso Ponzu with nori powder. Toss it with salmon cube. Set aside.


To Serve

Prepare cut vege accordingly.

Place cut vege on the rice bowl with salmon aside.

Sprinkle with sesame seed and garnish with spring onion.