Spiced Chicken Curry
This recipe is possibly the simplest way to make a Korma curry using the Chinese lemon sauce as a base.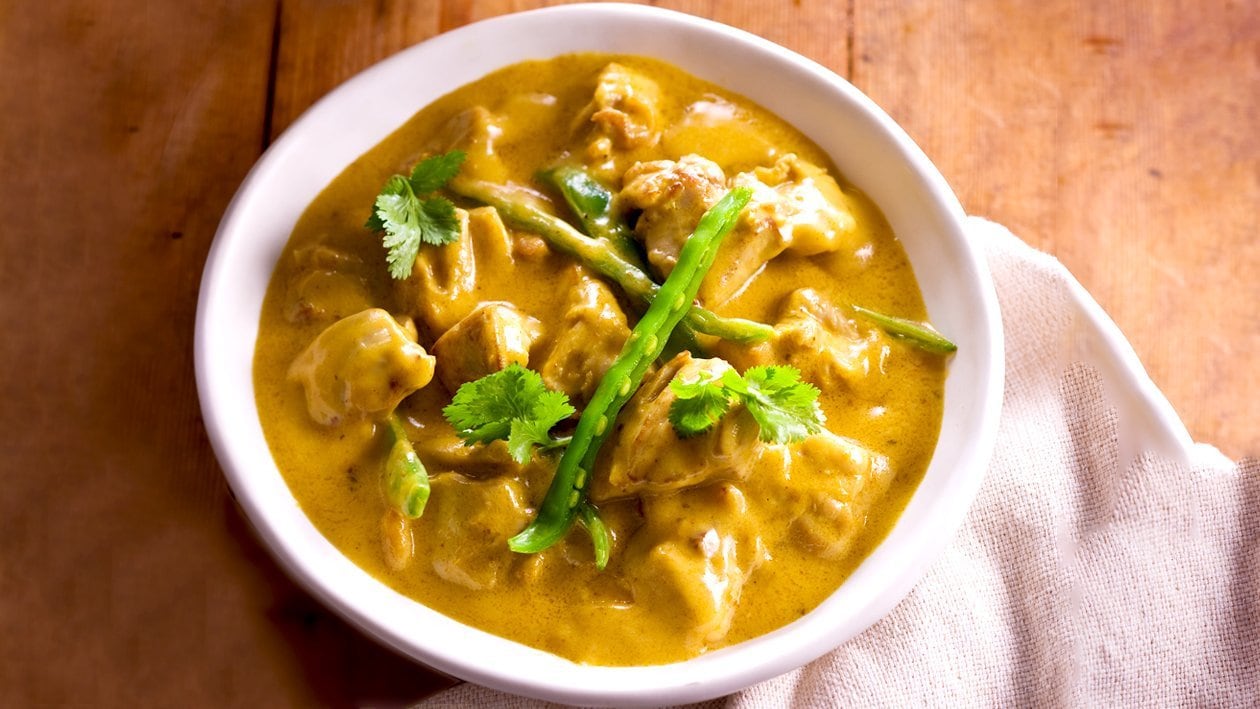 Ingredients
Blended Paste
Chicken Curry
Chicken Thigh, boneless

1.2 kg

Fruits, Lemon Zest

20.0 g
Preparation
Blended Paste

Prepare shallot, garlic and young ginger into blended paste.
Saute blended paste with corn oil, dry spices until fragrant.
Add in chilli paste and curry meat powder.
Add water.

Chicken Curry

Add in chicken cut.
Bring to the boil to tender the chicken.
Thickened with coconut milk, add lemon zest, and season with Knorr Chicken Stock and salt to taste.