Spiced Moroccan Meatballs
Spicy Tomato Stew that compliments as a side or as a main when served with mash potatoes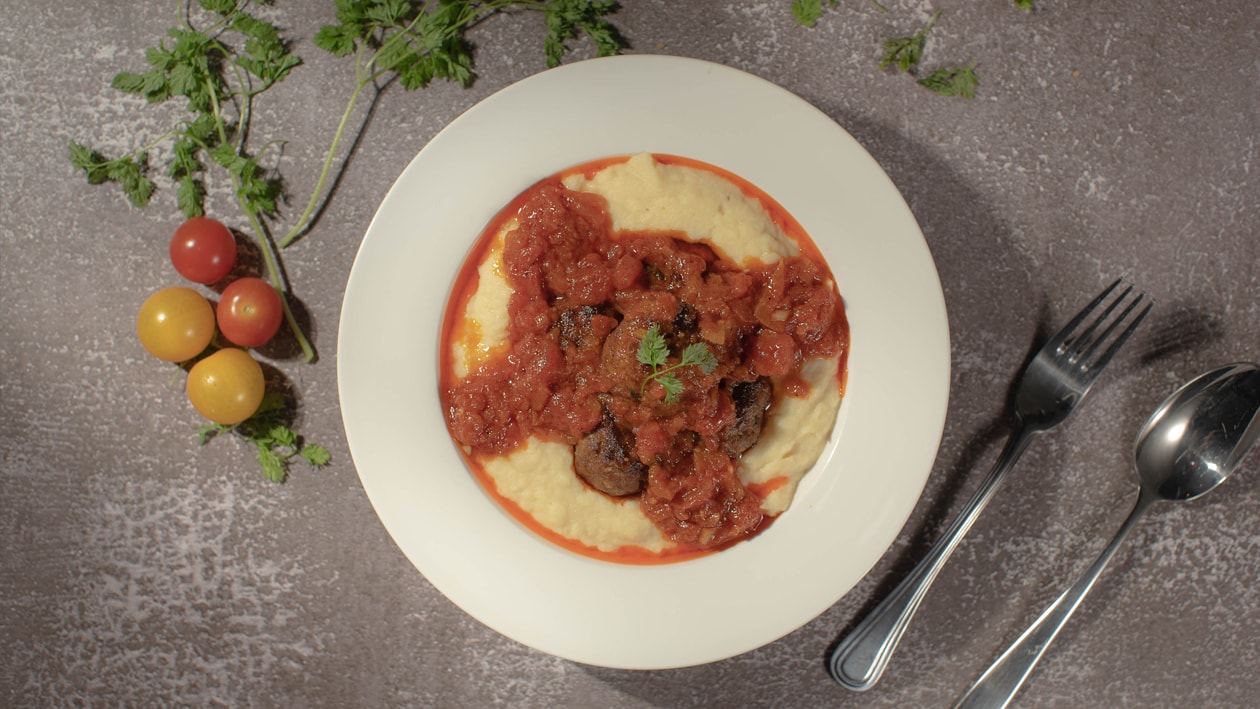 Ingredients
Spiced Moroccan Meatballs
Calculate Dish Cost
Total Cost of Ingredients
RM0.01
Meatballs
Ground Beef
/g
500.0 g
0%
Chopped Fresh Coriander
/g
40.0 g
0%
Black pepper, coarse
/g
5.0 g
0%
Garlic, Puree
/g
10.0 g
0%
Coriander Powder
/g
5.0 g
0%
Sauce
Yellow Onion, sliced
/g
80.0 g
0%
Garlic, Puree
/g
30.0 g
0%
Cayenne Pepper
/g
8.0 g
0%
Knorr Pronto Italian Tomato Sauce 2KG
/g
300.0 g
0%
Black Pepper, Coarse To Taste
/
0.0
0%
Total Cost of Ingredients
Cost per Serving
Food Cost Margin
Meatballs
Chopped Fresh Coriander

40.0 g

Black pepper, coarse

5.0 g
Sauce
Yellow Onion, sliced

80.0 g

Black Pepper, Coarse To Taste
Preparation
Meatballs

In a large ball, mix all ingredients together except beef.

Add in beef.

Mix till combined.

Shape meatball into 20 pcs.

Sauce

Cook meatballs in a pan.

Remove meatballs, add in onion, and cook till softened.

Add in garlic and Knorr Tomato Pronto and cayenne pepper.


Final Plating

Add in meatballs and simmer for 20 minutes. Season.

Ensure meatballs are cooked through.
Serve.